About JAPAN PRODUCTS
Description
webmaster of japan-product.com
Posts /

Recent blog posts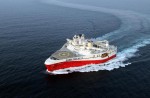 PGS Reveals the Ultimate Seismic Acquisition Platform
News Source: Petroleum Geo-Services
Safety, efficiency and productivity are the key features of the 24-streamer Ramform Titan which was named today at MHI(Mitsubishi Heavy Industry) yard in Nagasaki, Japan.
The new ship will be the most powerful and efficient marine seismic acquisition vessel ever and the widest ship in the world at the waterline. Safety and productivity have been the main focus points for her design. She is the first of four such vessels to be built in Japan.


Continue reading »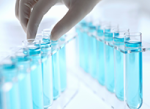 How big is the biotech industry in Japan?
Source: JETRO: BIO2013
The biotechnology industry occupies an important position in 21th century Japan. The industry was valued at 2.75 trillion yen (appox. $ 34.5 billion USD) in 2012.
The current of open innovation promotes the growth and activities of Japanese biotechnology companies (currently over 500) and the growth of their licensing out of contracts.
The competitiveness of the Japanese biotechnology industry is largely underpinned by the country's high share of biotechnology patents filed under PCT and the high amount of biotechnology R&D expenditures in the business sector.


Continue reading »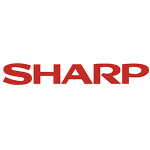 Sharp Joins Panasonic in Surge of China Air-Purifier Sales
Article Source: Bloomberg by Naoko Fujimura & Mariko Yasu
Sharp Corp. and Panasonic Corp., Japanese electronics makers struggling to recover from record losses, are boosting sales of air purifiers in China as pollution worsens in the world's most populous country.


Continue reading »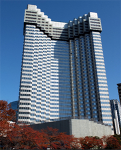 Razing skyscrapers from the inside
High-rises slowly vanish as new techniques ditch demolition crews
Article Source: The Japan Times
Strolling around central Tokyo, many marvel at the skyscrapers going up and wonder what the new buildings will look like and who their tenants will be.
On the other hand, very few really pay attention to the buildings that are coming down.


Continue reading »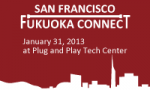 Silicon Valley Fukuoka Connect is a networking event designed to build connections among professionals in Silicon Valley and introduce exciting businesses and technologies from Fukuoka, Japan.
Speaker: Sean Nishikawa, CEO, Trial Retail Engineering Inc.
Sean will discuss an Android-based mobile solution for retail store employees that enables better labor efficiency and better communication. He will also discuss big data from a retail perspective, focusing on computing and analytics as enabled by SMART technology.


Continue reading »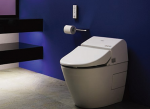 Japan high-tech toilet maker eyes global throne
Written by: Kyoko Hasegawa – Nov. 19, 2012
HONG KONG, Nov 19, 2012 (AFP) – They are found in more than two-thirds of Japanese households and visitors to the country have marvelled at their heated seats, posterior shower jets and odour-masking function.


Continue reading »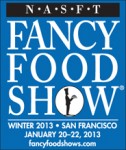 Winter Fancy Food Show 2013
Date: Sunday, January 20 – Tuesday, January 22, 2013
Venue:Moscone Center, San Francisco
It's a great honor for the Japan External Trade Organization (JETRO) to participate in the Winter Fancy Food Show 2013 presenting high quality Japanese food products. They are exhibiting a wide variety of excellent foods such as Japanese sake, tea, noodles, seasonings and more. Some are seen throughout Japan, while others are local specialties that reflect the resources and traditions of their region.


Continue reading »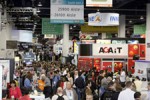 Japan Pavilion at the 2013 International Consumer Electronics Show (CES)
Event Date:
Tuesday, January 8, 2013 – Friday, January 11, 2013
Location:
Las Vegas Convention Center (South Hall 1)
3150 Paradise Road, Las Vegas, NV 89109


Continue reading »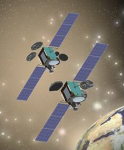 Mitsubishi Electric to Deliver Two Communication Satellites to Turkey
Date: March 8 2011
Source: Mitsubishi Electric Corporation
Mitsubishi Electric Corporation announced today that it has been awarded a turnkey contract to deliver the Turksat 4A and Turksat 4B communications satellite to satellite operator Turksat Satellite Communication and Cable TV Operation AS (Turksat AS). In-orbit deliveries are slated for the fourth quarter of 2013 and the first quarter of 2014, respectively.


Continue reading »
Account Statistics
Live Listings: 0
Pending Listings: 0
Offline Listings: 0
Total Listings: 0