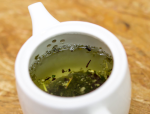 A medium-sized health food importer in US is looking for organic Japanese Green Tea Suppliers/Producers!
A company in California is seriously looking for Japanese organically-grown Green Tea.
If you want to expand your business in Northern America and Europe, please contact us Immediately.
Japan Products are happy to support you as coordinator from export arrangement to building up the sales.
Continue reading »