Company Name:

FAIN-Biomedical Inc.

State/Prefecture:

Aichi

City/Town/Village:

Nagoya

Street:

1-13, Yotsuyatori, Chikusa-ku,

Country:

Japan

Zip/Postal Code:

464-0819

Phone:

+81(052)387-6520

Website:

http://www.fain-biomedical.com

Contact:

info@fain-biomedical.com

Listed:

05/22/2014 10:42 pm

Expires:

This ad has expired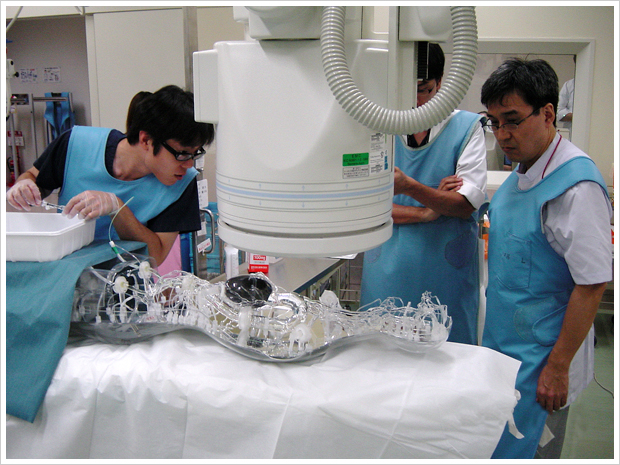 Simulating Vascular Diseases Treatment
The result of 20 years of joint research between engineers and physicians, the Endovascular Evaluator is a tailor made model of human vascular lumen, created with a patented modeling technology using CT/MRI Data. High precision models of the principal vascular structures (Cerebral-Coronary-Hepatic-Renal) were integrated to create EVE. EVE provides a realistic IVR environment simulation experience that will satisfy your necessities for medical training, medical tools evaluation, and surgery rehearsal.
Simulating Vascular Diseases Treatment
Cerebral Artery Embolism with coil or balloon.
Percutaneous Transluminal Angioplasty (PTA) with a balloon or stents.
Percutaneous Transluminal Coronary Angioplasty (PTCA)
Carotid Artery Stenting (CAS)
Transcatheter Hepatic Artery Embolization (THAE)
Percutaneous Transluminal Recanalization (PTR)
Catheter and Guide Wire Insertion
Aortic Stents Grafts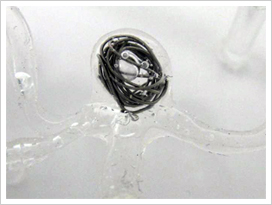 Simulation of a cerebral artery embolism treatment with a coil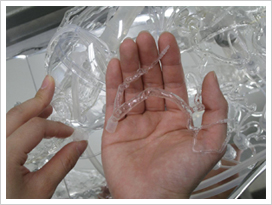 All modules of EVE may be exchanged and customized to simulate a diverse range of vascular diseases.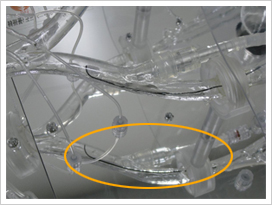 The reverse side of the arteries can be observed using the mirror plate.
Simulation Features
EVE Ready-Made Models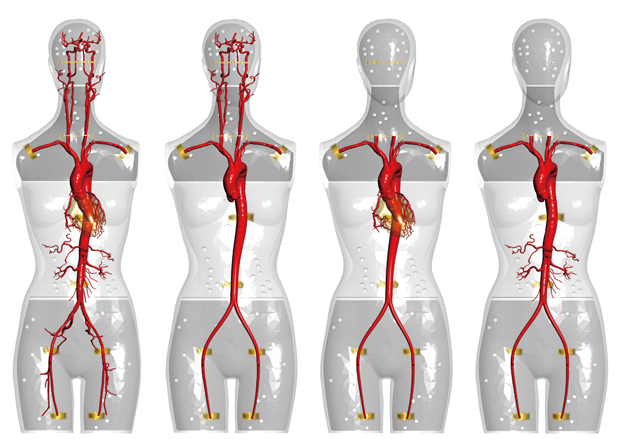 The body of EVE is composed of 16 modules, each one representing a segment of vasculature. All modules are connected using special connectors designed toconnector to not interfere with your simulation. This characteristic enables the easy exchange of modules and the assemby of different Ready-Made Models of EVE to fit your simulation requirements. This also enables the simulation a range of diseases in specific segments of vasculature. Each module can be created from CT/MRI data or illustrations depending on you precision requirements. Order-Made models are also available.
Ad Reference ID: 76353774464bdc56