Listed:

08/20/2013 1:55 am

Expires:

This ad has expired
Japan Expo USA 2013 – 1st IMPACT
Venue: Santa Clara Convention Center
Website: japan-expo.org
Date: August 23rd – 25th, 2013
Time: 9:00 – 19:00

Japan Expo is the premier event of SEFA Entertainment, based in San Francisco, California. SEFA Entertainment is the American subsidiary of JTS Group, originators of Japan Expo located in Paris, France. Founded in 1999, Japan Expo is the largest Japanese popular culture event of its kind in Europe, and one of the largest in the world with 219,614 certified attendees in 2012. Since the creation of this event the Japan Expo brand has expanded to include a number of events across Europe throughout the calendar year.
Japan Expo is now expanding to include North America as well. Working together with JTS Group, SEFA Entertainment is committed to bringing its unique skillset and expertise to create our first event "Japan Expo, 1st Impact" in Santa Clara, California from August 23rd-25th, 2013.
Schedule : Friday | Saturday | Sunday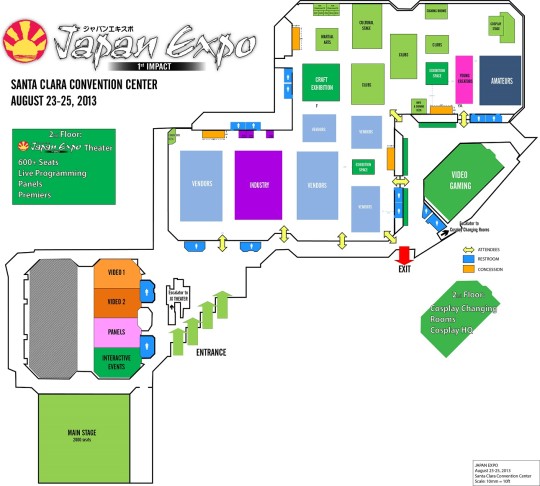 Ad Reference ID: N/A