Company Name:

Kuwanoshinkensangyo Co., Ltd.

State/Prefecture:

Fukuoka Prefecture

City/Town/Village:

Kurume

Street:

1128-1 Nishimuta Mizumamachi

Country:

Japan

Zip/Postal Code:

830-0111

Phone:

+81-50-3449-2019

Online Shop:

WATANOSATO Store

Listed:

06/08/2017 6:38 pm

Expires:

This ad has expired
Watanosato, an international sales department of Kuwanoshinkensangyo Co., Ltd. was founded in 1995 in Kurume, Japan, as "Kurume Ori(Weave)" products manufacturer. They specializes in Japanese traditional clothing such as "Hanten", "Samue", "Jinbei", "Kappougi" and "Monpe", and those products are all made in Japan.
Kurume Ori Characteristic:
There is almost no discoloration because the thread is completely stained.
Each thread is vividly colored as it uses special dyes.
The production process of the fabric has spinning, yarn dyeing, twisting, warping, machine raising, weaving and more than 30 steps, it exudes durability and texture.
The more texture you will wash the fabric.
Patent: Chidimi Ori(Weave)
Kuwanoshinkensangyo Co., Ltd. has a patent of Chidimi-Ori. Chidimi-Ori is comfortable with cotton soft touch, it is light and breathable, so it is very popular in the summer. Please try Chidimi-Ori clothing in this summer.
How to purchase
You can purchase their products from Amazon or Rakuten Global below.
---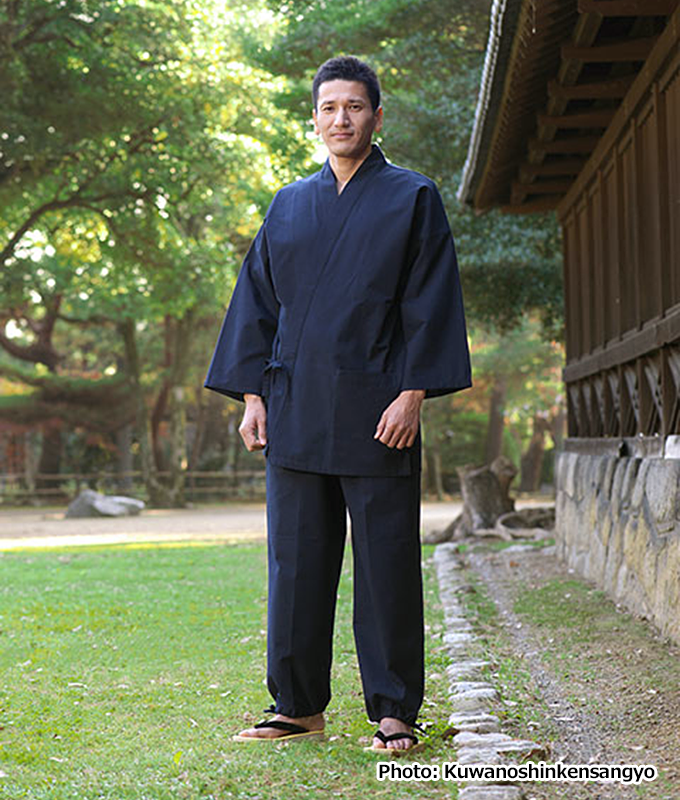 Chidimi-Ori Samue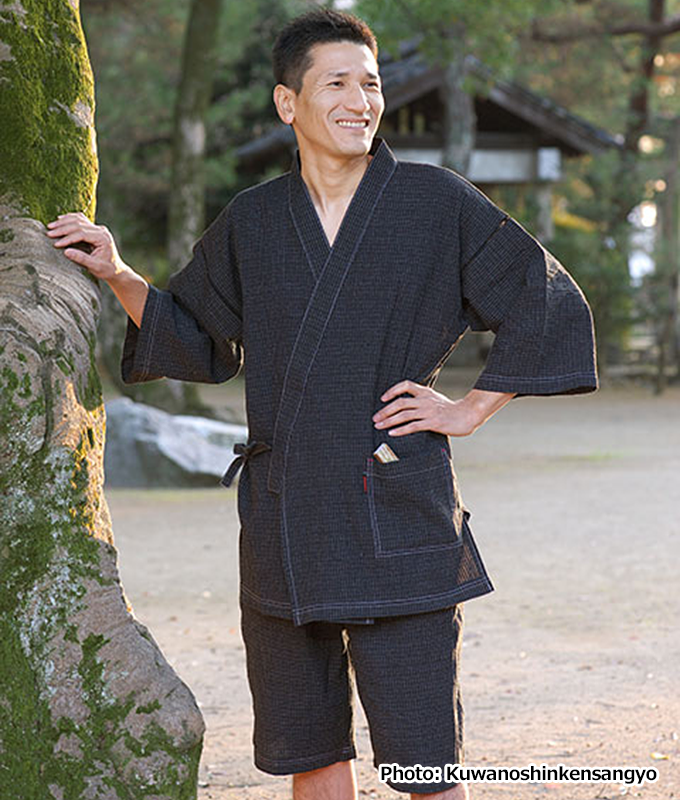 Chidimi Ori Jinbei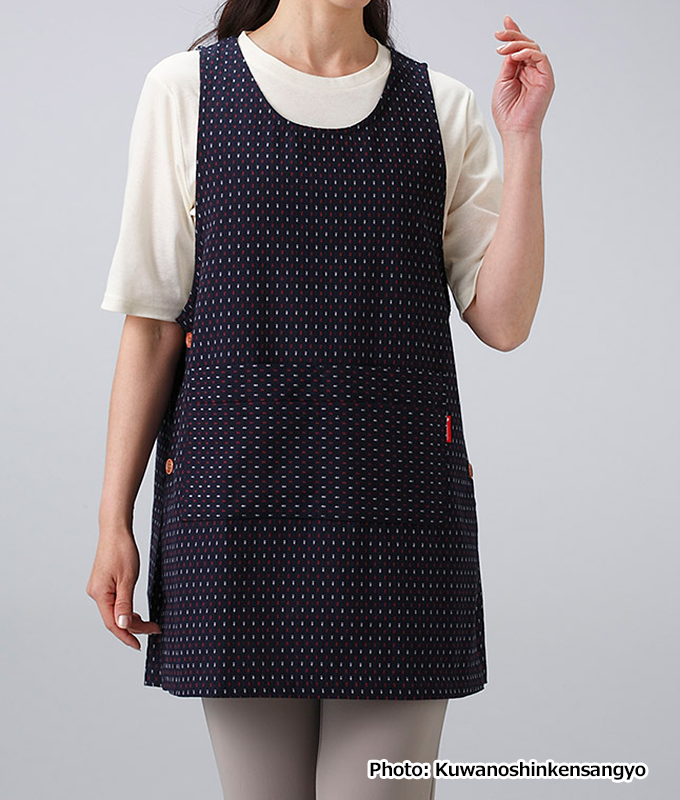 Kurume Dobby-Ori Apron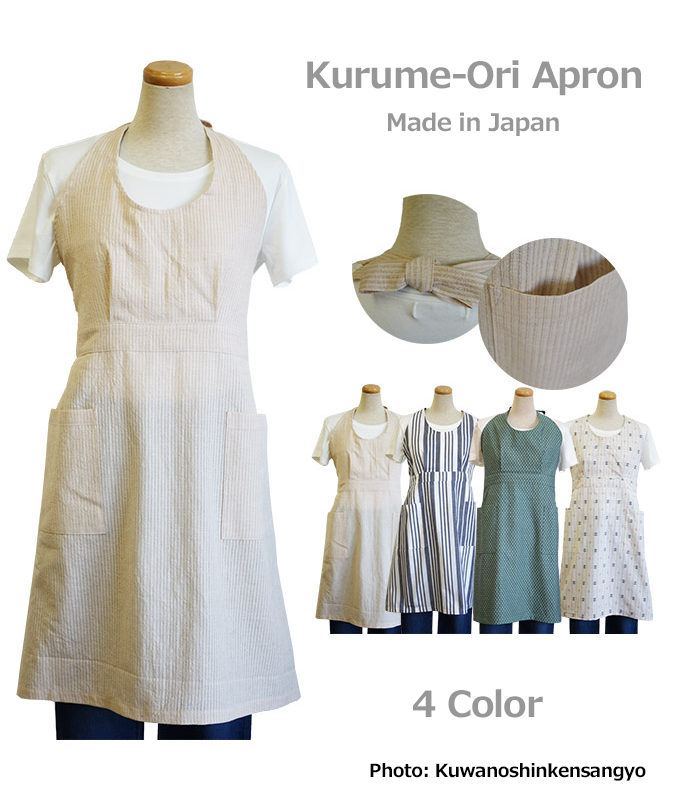 Kurume-Ori Apron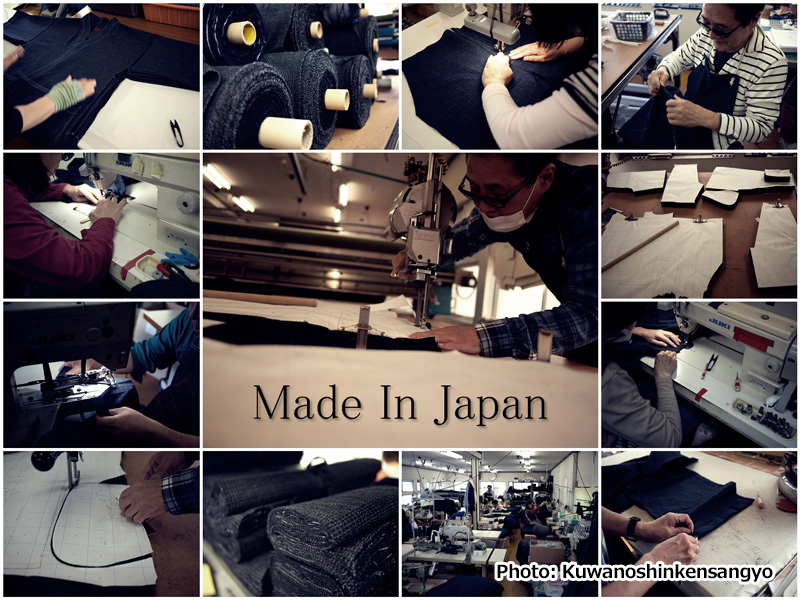 Clothing Factory
You can find variety products from list below
Ad Reference ID: 2475939f7095dd4f