Company Name:

Takeda Shokai Co., Ltd.

State/Prefecture:

Fukuoka

City/Town/Village:

Fukuoka

Street:

1-17-21 Kamimuta, Hakata-ku

Country:

Japan

Zip/Postal Code:

812-0006

Phone:

+81-92-432-0088

Contact:

+81-092-432-0088

Listed:

05/18/2014 3:57 pm

Expires:

This ad has expired
Takeda Shokai collects and separates scrap iron from steel manufacturers, returning metals to the market and thereby contributing to the circulation of limited global resources. In 2005 we took the next step and acquired ISO 14001 and ISO 9001 environmental and quality management certification across the entire company.
We also followed up the expansion of our warehouse in Umi in January 2006 with the development of our Higashihama Factory in March 2006, now the third largest scrap metal processing plant in Japan, and strongly promoted both better efficiency for land transportation and a preference for transportation by sea where possible.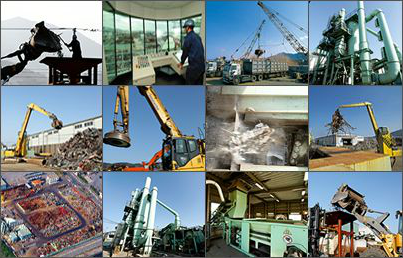 Metal Recycling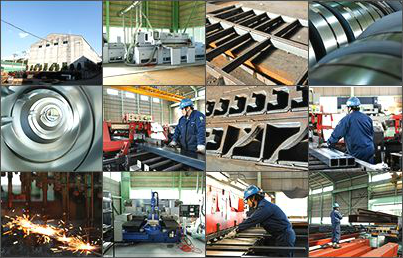 Metal Processing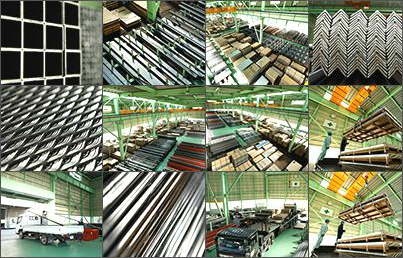 Metal Sales
Business Lines:
steel sheet & plate (galvanized, electroplated, sheet, plate, deck plate, checkered plate), angle, flat steel, H-steel, round steel bar, deformed round bar, various kinds of pipe, steel sheet pile.
Semi-fabricated products (duct coil, colored steel sheet, PVC-coated steel sheet, Iight-gauge steel section ceiling, binding wire, bundling wire, stainless steel, aluminum).
shearing, gas flame cutting, bending, sawing, boring.
Raw materials of ferrous metal, non-ferrous metal. destruction works.
Construction works, structural steel works, roofing works, scaffolding-man and navy's works, joiner's works.

Business Division:
Metal Raw Materials Division:
Metal materials are sourced from three reliable bases and delivered to major electric furnaces via sea.
We have established a three-base system with the Higashihama Factory (12,000m2 in size) and Dazaifu Factory (5,OO0m2 in size), both in Fukuoka, and the Kita-Kyushu Branch (21,500m2 in size) in Kita-Kyushu. We secure metal materials and ship them to TOKYO STEEL MANUFACTURING from piers adjacent to the Higashihama and Kita-Kyushu Factories.
Steel Sales and Processing Division:
Providing the largest quantity of surface-treated steel plates in Kyushu, our machinery system is able to flexibly meet all primary processing needs.
Our large, 6,500m2 steel material warehouse is Umi is normally stocked with more than 100 types of steel products including the largest quantity of surface-treated steel plates in Kyushu, and we offer rapid delivery throughout Kyushu. We also handle requests for bending, drilling and other primary processing needs.
Construction Division:
We offer total construction solutions for anything from residential housing and parking lots to commercial buildings, from supplying the materials to the final construction.
In 1997 we were awarded our license to operate construction work by Fukuoka prefecture. Our new Construction Division builds on our expertise in the iron industry and offers complete solutions to your needs at all stages of construction. Enthusiastic demand has allowed us to rapidly build up a wide range of experience.
Ad Reference ID: 7495364d8c972c0d