Company Name:

Mu Ltd.

State/Prefecture:

Shiga Prefecture

City/Town/Village:

Otsu

Street:

Setaoecho

Country:

Japan

Zip/Postal Code:

520-2123

Phone:

+81-77-543-7814

Website:

http://mu-frontier.com/

Contact:

info@mu-frontier.com

Listed:

10/18/2016 8:34 pm

Expires:

This ad has expired
MU Ltd. researches and develops mainly a control system of the self-propelling capsule endoscopy ("MiniMermaid" is a trademark of the SPCE) used for medical examination of the whole digestive tract without pain of patients.
The moving velocity and direction of MiniMermaid can be controlled remotely and freely using a joystick or an accelerator by magnetic force.
MU also develops multi-purpose swimming toys which swim in three-dimensional space in a small water tank with barriers.
The swimming toy system will be used as an amusement facility or a rehabilitation apparatus for patients in a hospital or old people in a nursing home.
If you are interested in SPCE or swimming toy system, please feel free to ask MU immediately.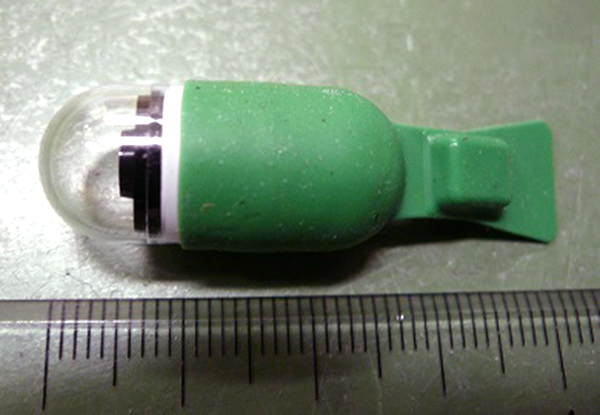 Self-propelling capsule endoscopy "MiniMermaid"
Looking for
Investors to assist in obtaining medical license for MiniMermaid SPCE system.
Supporting partners for practical use of MiniMermaid system.
Developing partners for future progress.
Manufacturing or sales partners for swimming toy system.
Future Development
Realization of endo-minirobot which can not only examine digestive tract without pain from inside of a human body but also conduct medical treatment such as drug delivery, biopsy or surgery.
Evolution to automatic control of endo-minirobot with which patients can manage health care by themselves.
Advantage
MiniMermaid Medical System
Not only the small intestine but also the esophagus, stomach and colon can be examined at once.
Painless and shameless examination can be achieved compared to conventional gastroscopy and colonoscopy.
The time for examination of whole digestive tract can be shortened to several hours (aiming for within 1 hour finaly), while the time requires 3-4 days with the combination of conventional methods.
A closer examination of disease site can be made in any direction by the examiner.
Swimming Toy System
Enjoying themselves, patients or old people can exercise without noticing.
Choosing a loving character of swimming toy and exchanging barriers in a water tank, users can enjoy them without getting tired of.
Playing amusement, they can spend a good time with more purpose.
Achievement
MiniMermaid Medical System
Assessment of the stomach of a dog in 2009.
Assessment of the stomach through per oral and the colon per-rectum approaches, respectively in a human in 2010.
Assessment of the entire digestive tract of a human after a single procedure in 2011.
Completion of prototype of the system to be used in a hospital in 2014.
Swimming Toy System
Completion of prototype of the system in 2015.
Service
Development, manufacturing and sales of self propelling capsule endoscope and related products.
Development, manufacturing and sales of goods/products related to life, health and education.
Technical consultation.
Technical education and training.
Project
Micro-Machine for Medical Use
Application of Self propelling capsule endoscope (fin type) to human : Press released on June, 2011
Application of Self propelling capsule endoscope (fin type) to dog : Press released on July, 2009
Self propelling capsule endoscope (rotating type)
Office Location
REC Hall, Ryukoku University, 1-5 Yokotani, Seta Oe-cho, Ohtsu, Shiga 520-2123, Japan
---
Welcome to the painless examination of digestive tract by MiniMermaid.
This video is an introducing video of old MiniMermaid system
Ad Reference ID: 8945806e5f8ebf18