Listed:

04/11/2014 3:49 pm

Expires:

This ad has expired
Toyota Unveils Two Tiny And Efficient New Engines
Date: Apr 11, 2014
Source: Gas2
Toyota debuted a pair of fuel efficient, small-displacement engines that the automaker says is up to 30% more efficient than the engines they replace. With a much higher thermal efficiency and a suite of fuel-saving technologies, Toyota may have created some of the most efficient gasoline engines in the world. If only they'd give us the details.

The two engines displace either 1.3 or 1.0 liters total, less volume than you'll find in your standard bottle of cola. Even so, Toyota has packed these tiny engines full of technologies aimed at efficiency. The 1.3 liter engine is a dedicated hybrid motor, and as such it runs runs the Atkinson3 cycle. This more efficient but less powerful cycle allows for a much higher compression ratio of 13.5:1, and is also paired with a cooled EGR system, stop-start, and variable valve timing that gives the hybrid motor a thermal efficiency of 38%.
Most motors are lucky to break 30%, and better efficiency is arguably the most important "fuel" there is. This engine will likely find use in the next-generation Toyota Prius, though we've been warned not to expect a huge jump in MPG numbers, at least on paper. These new engines, combined with new electric motors that use fewer rare earth elements, and we start to get a clearer view of the picture Toyota is painting. It's all about efficiency, baby.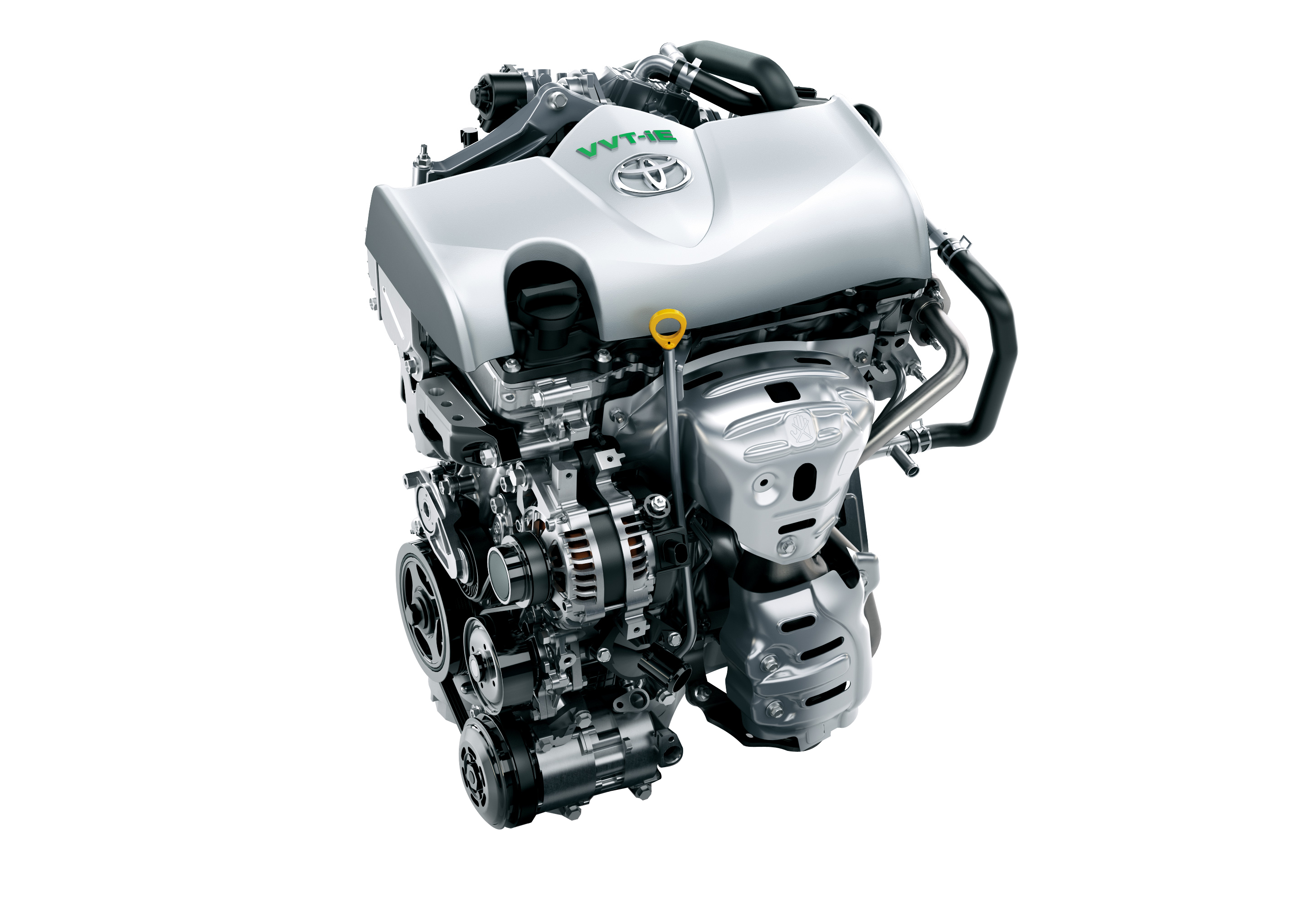 Ad Reference ID: N/A