Listed:

07/23/2014 2:41 pm

Expires:

This ad has expired
Japan developing rain forest evaluation system
Date: Jul 24, 2014
Source: Nikkei – By NAOKI ASANUMA
TOKYO — Japanese researchers are developing a system to help Southeast Asian countries protect biological diversity in tropical rain forests.
The Environment Ministry and Kyoto University plan to develop a low-cost, satellite-based system to assess biodiversity in the region over the next three years. If the project is successful, they aim to implement it worldwide.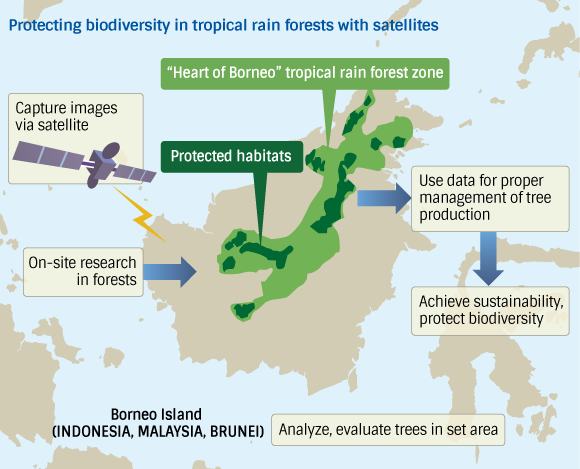 Satellite images, captured using both visible and infrared light, will be used with on-site inspection for quantitative analysis of tree species distributed every 30 sq. meters under the system. Levels of biodiversity will then be indexed for overall evaluation.
Inaccessible habitats will be easily analyzed through the use of satellites, helping to reduce research costs.
In tropical rain forests, production of lauan wood has eaten into other species' habitats. The new system will provide a detailed analysis of the distribution of native trees and help loggers manage forests properly. It will also help importers of lauan wood confirm that the trees have been logged sustainably.
Ad Reference ID: N/A