Company Name:

Jewelry Kamine Co., Ltd.

State/Prefecture:

Hyogo Prefecture

City/Town/Village:

Chuo-ku, Kobe City

Street:

3-5-8 Motomachidori

Country:

Japan

Zip/Postal Code:

650-0022

Phone:

+81 078-332-5512

Website:

http://kaminesz.com/

Listed:

07/30/2018 8:00 am

Expires:

This ad has expired
Jewelry Kamine Co., Ltd., a jewelry company founded in 1906, sells fine jewelry, Spanish jewelry and various color stones, and it is based in Kobe City, Hyogo Prefecture. CITY OF GEMS, a mining company of Jewelry Kamine, is the only Japanese company in Ratnapura, Sri Lanka, owns several mines and polishes and processes the mined ore. And we provide the best quality jewelry with our technology and know-how with over 100 years history.
Mr. Manabu Kamine, Jewelry Kamene's fourth generation president, trying to new project "Jewelry Art Painting" made by lay the jewelry pieces like a mosaic picture. "Jewelry Art Painting" using various colorful gems was produced by Mr. Kamine as a new way of enjoying jewels by decorating the jewels. Jewelry that keeps the same radiance for centuries and entrusts human love. We believe that by cooperating with familiar illustrations and jewels, more people will enjoy jewelry and become more familiar.
Illustration used in "Jewelry Art Painting" is collaboration with representative cartoonists (Manga-ka) in Japan, and It's first attempt at the jewelry industry. Tezuka Osamu's work "Phoenix", "Princess Knight", "Astro Boy" and "Black Jack". Riyoko Ikeda's "Rose of Versailles". Rumiko Takahashi's "Urusei Yatsura", "Ranma 1/2", "Rin-ne", "Inuyasha" and "Maison Ikkoku", and Sanrio's cutest character "Hello Kitty". Those are all collaborative works with world famous cartoon & anime master.
In addition, Jewelry Kamine carried out a collaboration event with Muroji temple which owns important Japanese cultural assets and in 2017 with Kenninji which owns the National Treasures "Wind God and Thunder God".
Jewelry Kamine continues to offer attractive jewelry that makes our products become "treasures of the house" that is loved more than 100 years over generations.
Jewelry Art Painting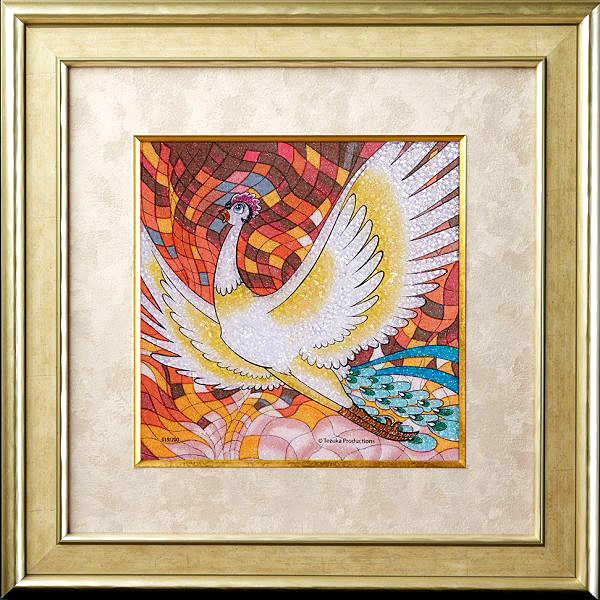 Phoenix
Phoenix is an unfinished manga series by Osamu Tezuka. Tezuka considered Phoenix his "life's work"; it consists of 12 books, each of which tells a separate, self-contained story and takes place in a different era.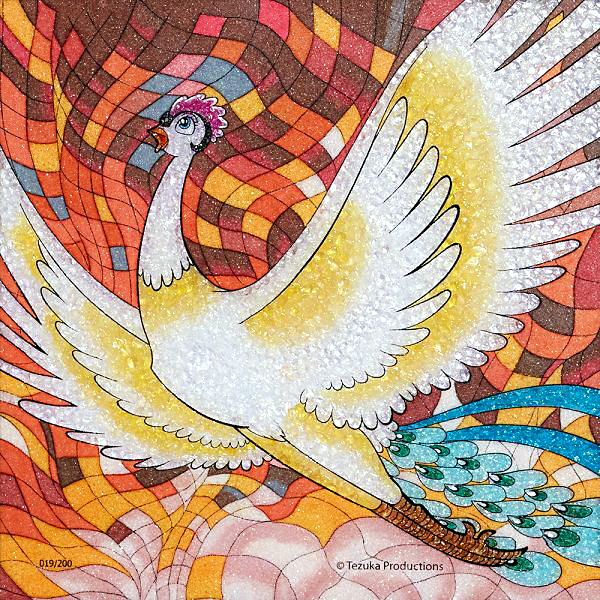 Astro Boy
Astro Boy, also known as Mighty Atom, is Osamu Tezuka's beloved story of the boy-robot with 100,000 horsepower. Although the original, long-running, manga series was published in 1952 to 1968.

Princess Knight
Princess Knight, also known as Knight of Ribbons, is a Japanese manga series written and illustrated by Osamu Tezuka.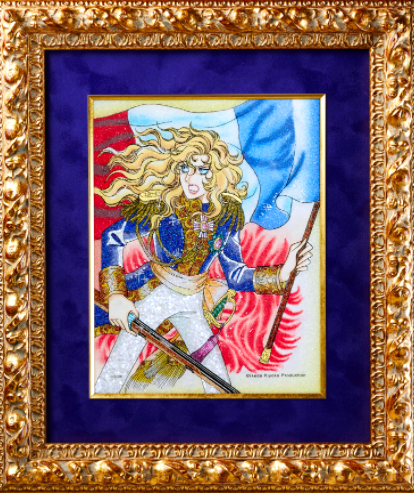 Rose of Versailles
Riyoko Ikeda is a manga artist who is most known for her creation, Rose of Versailles. Rose of Versailles was based on the French Revolution. Its characters include the fictional character Oscar François de Jarjayes, and Marie Antoinette. The manga was so popular that it spawned an anime, a movie, and even a musical.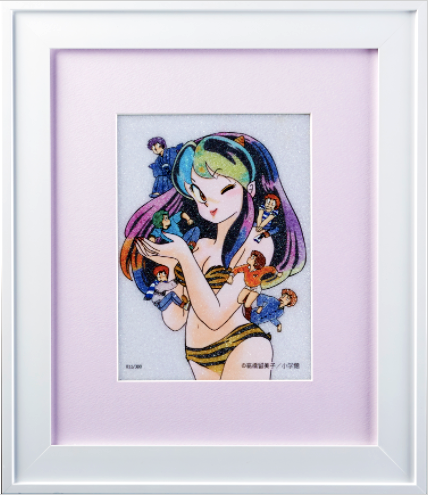 Urusei Yatsura
Urusei Yatsura is a comedic manga series written and illustrated by Rumiko Takahashi and serialized in weekly magazine from 1978 to 1987. The series received positive reception in and out of Japan from fans and critics alike. In 1980, the series received the Shogakukan Manga Award.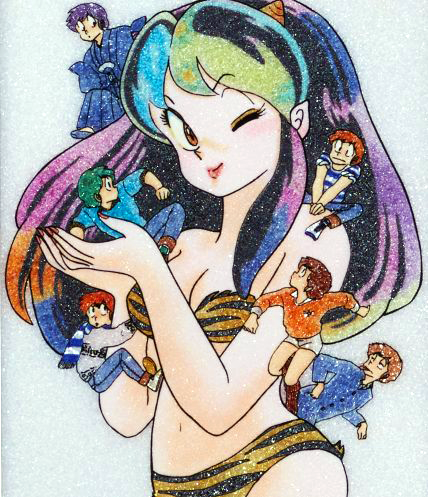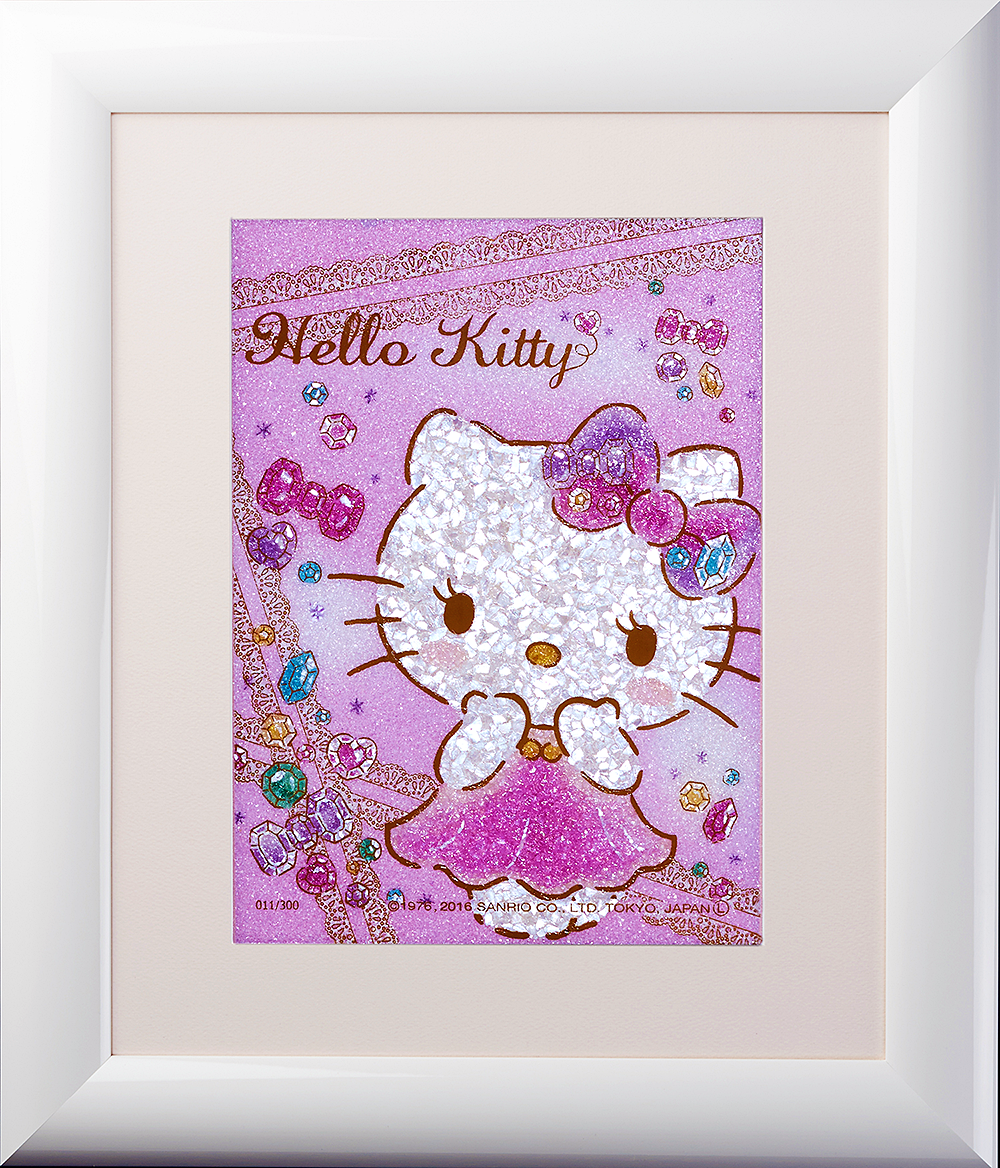 Hello Kitty
Hello Kitty is a fictional character produced by the Japanese company Sanrio, created by Yuko Shimizu and currently designed by Yuko Yamaguchi. The character is a staple of the kawaii segment of Japanese popular culture.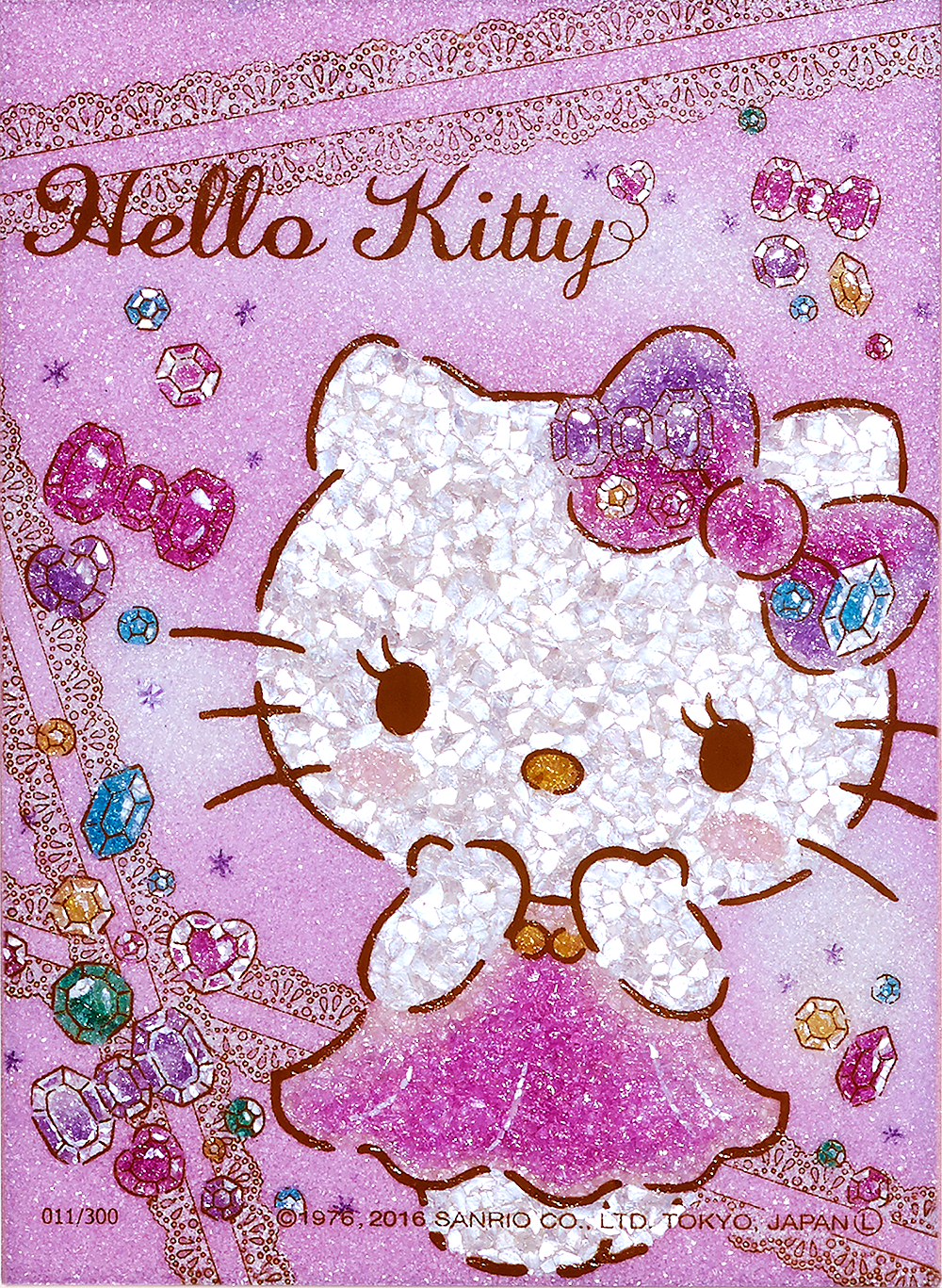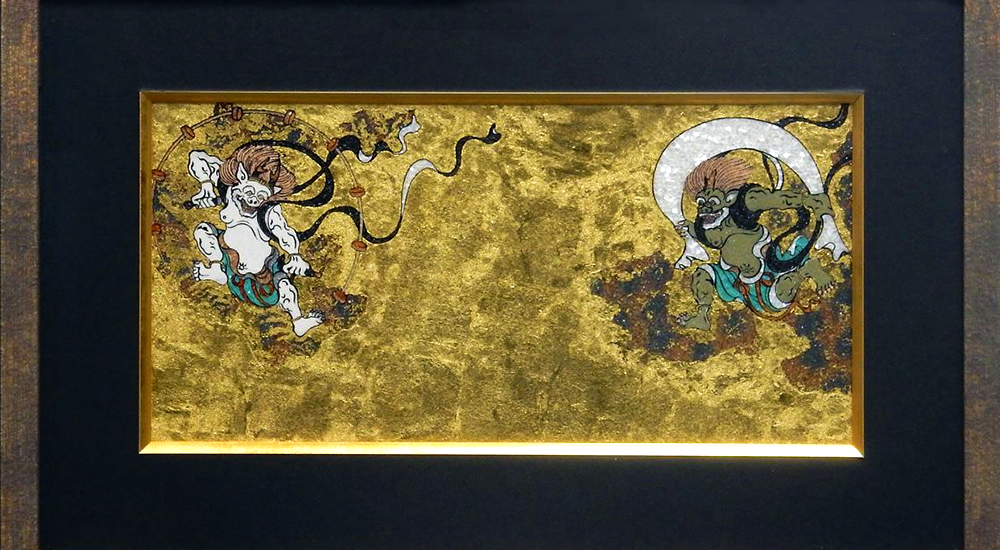 Wind God and Thunder God
Wind God and Thunder God is a painting by Tawaraya Sotatsu(1570-1640), drew on a pair of depicting Raijin, the god of lightning, thunder and storms in the Shinto religion and in Japanese mythology, and Fujin, the god of wind.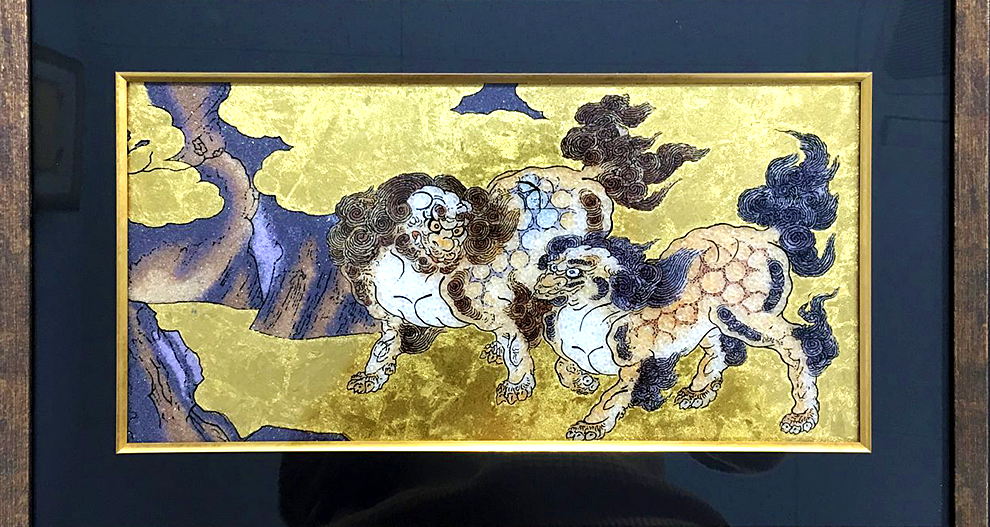 The folding screen painting of Chinese lions
The folding screen painting of Chinese lions is a painting by Kano Eitoku(1543-1590), a representative painter of the Azuchi-Momoyama Period. He drew two shishis (lions) that most people have not seen though there were no zoo in Japan at that time.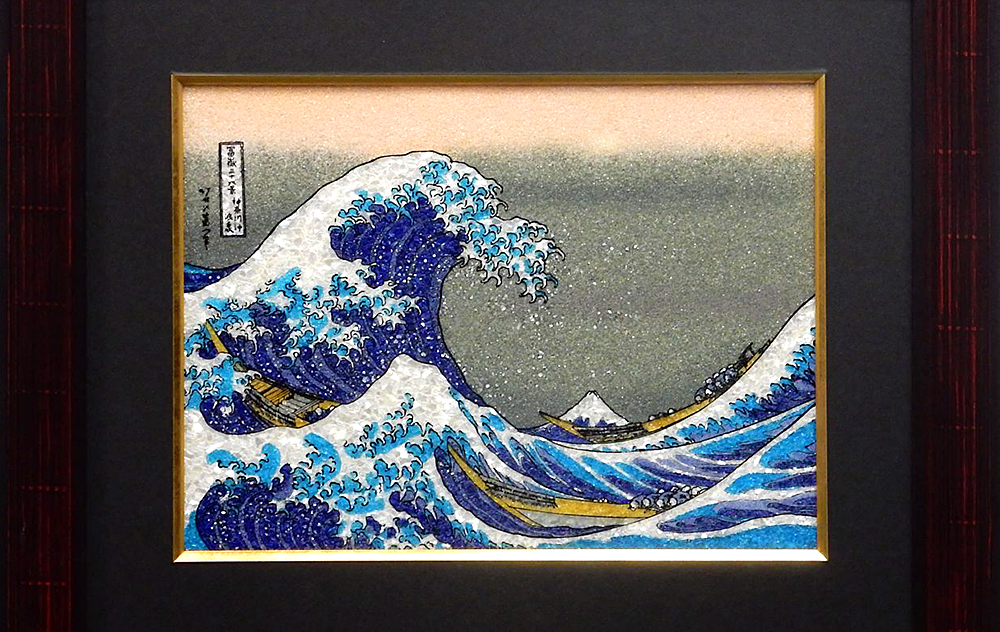 The Great Wave off Kanagawa
The Great Wave off Kanagawa, also known as The Great Wave or simply The Wave, is a woodblock print by the Japanese ukiyo-e artist Katsushika Hokusai. It is Hokusai's most famous work, and one of the most recognizable works of Japanese art in the world.
Ad Reference ID: 4415b406cee46840