Company Name:

ISHIBASHI Manufacturing Co., Ltd.

State/Prefecture:

Fukuoka

City/Town/Village:

Nogata

Street:

4636-15, Kamitonno

Country:

Japan

Listed:

12/27/2013 2:42 pm

Expires:

This ad has expired
Established as an iron-forging manufacturer in 1932, we have continued to enter new fields of business, developing and improving the quality of our products. Our main business includes engineering, consulting and manufacturing of various gear units. Looking ahead, our goal is to keep providing our customers with even higher standards of services and quality products, meeting their every need.
Since early years, we have had close business relationships with international customers. This makes our company unique and distinct from many of our competititors in the domestic market.
In 1989, we formed our first business alliance through a joint venture with Flender GmbH, the world-leading German gear-manufacturing firm. In May 2001, we resolved this joint venture contract, renaming ourselves ISHIBASHI Manufacturing Co., Ltd. In June 2011, we established ISHIBASHI MFG SERVICE AMERICA INC. in Texas, USA.
Delivery Record of Wind Gearbox over 3,500 Units in 2011
Our delivery record of wind gearbox was over 3,500 units in 2011. We have good records of medium- or large-sized gearbox including 600kW, 750kW, 1000kW, 2400kW, and 2500kW. Small-sized gearbox such as 40kW is also available for us to offer. We have a positive attitude to challenge manufacturing any type of wind gearbox.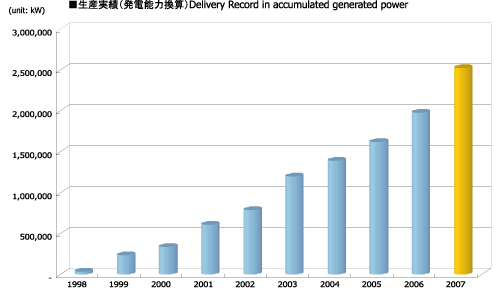 Products:
Industrial Gearbox
Our main bearboxes are shown below for your reference. Please do not hesitate to contact us if you are interested in other type of gearbox.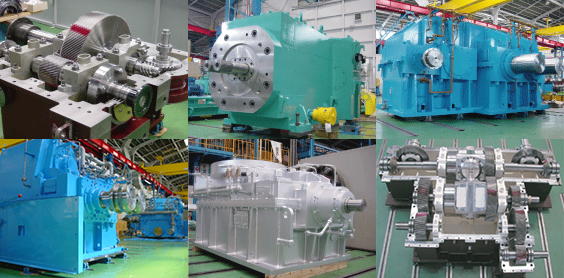 High Speed Gearbox for Generator Turbine
Thanks to our full manufacturing capacity and engineers, we can offer high quality high speed gear units for generator turbine.
Double Screw Extruder Drive
We can offer double screw extruder drive with very compact design based on our clients' needs. We have various types of drives from 50mm to over 360mm as center distance of output shaft.
Rubber Mixer Drive
Our main gearbox is for mixer which kneads tire material. 270M3 or 620M3 type is very popular. We can offer large-sized drive with low noise.
Plastic Mixer Drive
We have various types of plastic mixer drive from first-speed to two-speed switching. Flexible accessories and/or related parts are also available.
Vertical Mill Drive
The drive is used for coal grinding or sand production at power plants and/or steelworks.
Gearbox for Iron and Steel Making Equipment
The gearbox has continued demands for past few years. The attached picture is differential gearbox type for your reference. Other type is also available based on our clients' needs.
Wind Gearbox

1000kW(1MW) Wind-turbine drive
This type is our main wind gearbox. Over 1000 units were delivered to our clients after checking products' quality by our reliable load test.
2400kW(2.4MW) Wind-turbine drive
This drive grows up to be one of our main wind gearbox since 2005 when it started to be produced. It has high reputation from our clients because it is delivered after passing our reliable load test.
Other Wind-turbine drive
We can offer various gearbox such as 40kW, 600kW, 750kW, 1000kW, 2400kW, and 2500kW. We are famous wind gearbox manufacturer in Japan.
Services:
Field Service
It is better for us that our clients carry products in our warehouse. However, we can arrange field service if you need.
Overhaul
Consumable supplies such as Bearings or seals is required to replace in the future. In addition, various elements unexpected at designing stage may influence gearbox itself. Overhaul is an economical way to refurbish the gearbox. It is a good plan when a spare machine is owned or before an idle facility is restarted.
Other Service
Please feel free to ask us about gearbox.
Ad Reference ID: 21352be0256881a2