Company Name:

Fuji Kihan Co., Ltd.

State/Prefecture:

Aichi

City/Town/Village:

Nagoya

Country:

Japan

Zip/Postal Code:

462-0063

Phone:

+81-52-902-2930

Website:

http://www.fujikihan.co.jp/en/

Contact:

info@fujikihan.co.jp

Listed:

06/24/2014 11:51 am

Expires:

This ad has expired
Shot particles used in traditional shot peening treatment need to be hard and large in order to heighten the effect. On the contrary, Fuji Kihan has successfully obtained a heat treatment effect and forging effect by injecting small particles 1/3000th of the size (in volume) of those used in the traditional method for between tens of seconds and several minutes at hypervelocity (WPC treatment) by repeating instantaneous rapid heating and cooling on the metal surface. The use of small particles made it possible to apply this technique to precision parts, and the technology has been used in a wide range of areas, including machine parts, cutting tools and mold tools.
Fuji Kihan was founded in 1977. Sales and repair of blast device, sales and development of various abrasives, commissioned processing of WPC/PIP treatment, and manufacturing and sales of natural catalyst PIP product. Currently possesses 40 patent rights. Having obtained a patent for the WPC treatment, Fuji Kihan has granted patent licenses to more than 130 companies.
Effects of WPC Processing
Increased fatigue strength
Increased impact resistance
Improved sliding performance
Increased surface hardness
Increased adhesion of films
Prevention of low-temperature brittleness
Prevention of various forms of corrosion

Examples of Increase in Product Life as a result of WPC Processing
SCM shaft : 5X
SCM gears : More than 8X
SCM torsion bar : More than 8X
SK pump parts : 10X
SUJ needle roller : More than 6X
SUS 304 high-pressure vessel (prevention of stress corrosion cracks) : No occurrence of cracks

Result of Comparison Test
SUJ2 Cam Follower:
Untreated products: 70 hours
WPC treated products: 400 hours

Structural Change of Metal Products
The WPC treatment makes the structure finer and enhances the internal residual compressive stress of the surface (repulsive force against compression).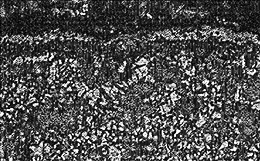 Untreated structure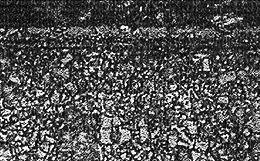 WPC treated structure
Ad Reference ID: 16653a9c69fa3778