Listed:

05/06/2014 10:56 pm

Expires:

This ad has expired This Japanese startup makes a killer video conferencing service that aims to replace Skype
Date: May 6, 2014
Source: Tech in Asia – by J.T. Quigley
Fukuoka-based Glue believes that its new in-browser video chat service, 1meeting, could someday take on the likes of Skype.
The four-member startup, founded by system engineer Kota Sakoda in July 2011, provides a variety of web services to domestic clients that are spread out across the entirety of Japan, but its latest product looks like its most promising yet. 1meeting doesn't require any kind of sign-up or installation and Sakoda claims that the picture and sound quality is better than the competition.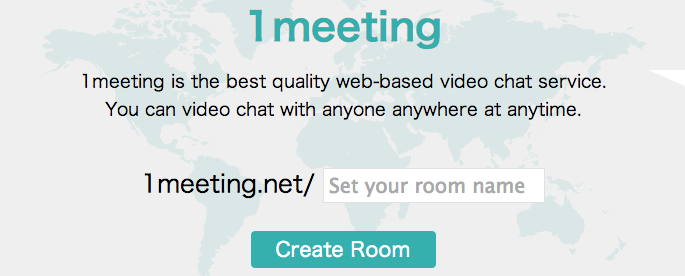 "All you have to do is open your browser, type the URL, and assign your room name," Sakoda told Tech in Asia. Users can then share the link with a friend or team members.
Since 1meeting launched on February 25, more than 25,700 meeting rooms have been created. Six companies are currently registered with 1meeting and 95 percent of users are in Japan. Both English and Japanese languages are supported. The company also added a new speech-to-text feature last month (currently only available in Japanese), and text chat logs can be downloaded by users – a very useful feature for groups that want to keep track of what gets discussed during meetings.
Hypothetically speaking, the service allows an unlimited number of people to engage in a video conference. But because it utilizes a peer-to-peer network (at the mercy of a user's connection speed and hardware), Sakoda said that 1meeting works best with three to five participants.

1meeting is supported by Firefox, Google Chrome, and Opera browsers – and is compatible with both PC and Android devices that use them. The service is based on WebRTC (HTML5), which is not yet supported by iOS. All traffic is encrypted over a strong SSL and the company doesn't store anything on its servers.
Born out of necessity
1meeting may never have materialized if the company was based in Tokyo or Osaka – Fukuoka's distance from other cities, situated on the southwestern Japanese island of Kyushu, led the team to create its own simple way of maintaining face time when traditional services like Skype fell short.
Ad Reference ID: N/A