Company Name:

airweave inc.

State/Prefecture:

Aichi Prefecture

City/Town/Village:

Obu-shi

Street:

8-288 Hiiragiyama-cho

Country:

Japan

Zip/Postal Code:

474-0053

Phone:

0120-824-811

Listed:

09/06/2017 6:31 pm

Expires:

This ad has expired
airweave inc. founded in 2004, is the Japanese bedding manufacturer known for their unique airfiber® technology and the belief that "Tomorrow Starts Tonight." Motokuni Takaoka, founder, took over his uncle's fishing line company, airweave was born from a desire to do things differently.
After experimenting with different applications of the resin fiber that's used to create fishing line, Mr. Takaoka discovered that this material was perfectly suited for a newer and better purpose. By combining this unique material with cutting edge Japanese technology, airweave was born in 2007.
The product, which is designed to synchronize to the body and allow free airflow, was an instant hit in Japan. Since then, airweave has gone on to success around the world as professionals and top athletes have adopted airweave as a way to help them perform at the highest level. Airweave aims to be recognized as a global sleep solution brand, designing innovative products for use at home, traveling and everywhere in between.
You can purchase their bedding products link below.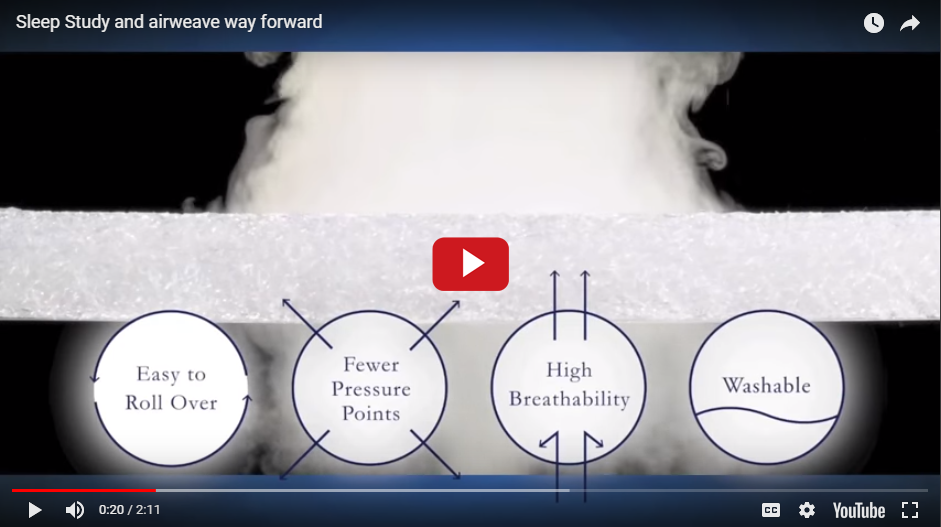 Sleep Study and airweave way forward
airfiber® is our proprietary technology and material that makes up the core of our mattresses. Through its unique interwoven design, airfiber helps you move easily, evenly distributes weight and allows airflow to help keep you in a deeper more restful sleep.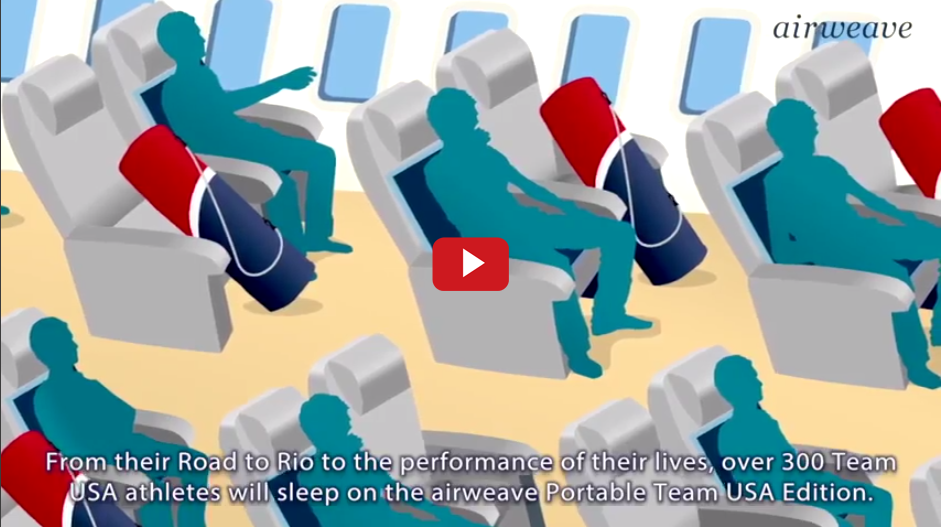 Supporting Your Sleep. Wherever You Are.
300 U.S. Olympians will travel to the Rio 2016 Olympic Games with Airweave's Portable Team USA Edition Top Mattresses to optimize their sleep while they go for the gold.

Ad Reference ID: 13259b0944467afb