Listed:

10/08/2013 12:51 am

Expires:

This ad has expired
Fukushima food featured at London fair
Date: October 7, 2013
Source: The Japan News
LONDON (Jiji Press)—A Japanese group has promoted the safety of agricultural products grown in Fukushima Prefecture at an annual cultural event at Trafalgar Square in London.

The group, comprising people from Fukushima Prefecture living in London, set up a booth at the event, Japan Matsuri, and sold products from the prefecture such as rice, peaches, apple juice and Kitakata Ramen noodles in cooperation with Japan's National Federation of Agricultural Cooperative Associations on Saturday.
The project was intended to dispel concerns about Fukushima farm products after the nuclear accident at Tokyo Electric Power Co.'s disaster-crippled Fukushima No. 1 power plant in March 2011 and to issue a message to the international community about the safety of foods from the area.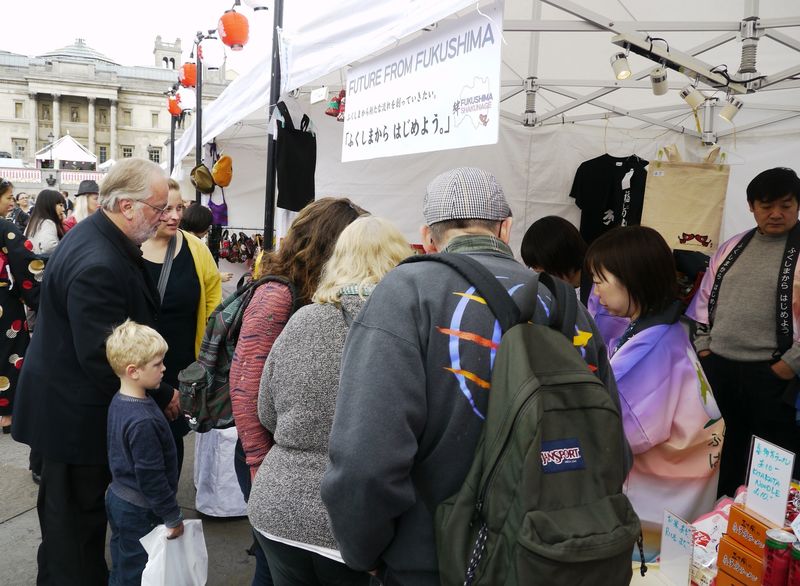 Yoshio Mitsuyama, head of the group, said: "Trafalgar Square attracts tourists from around the world. We want to emphasize to the world from this place that agricultural products from Fukushima are safe."
The booth drew the attention of many people including tourists. A 32-year-old Russian student said there seems to be no safety problem with Fukushima foods as they are tested for radiation.
Revenue from the farm product sales will be donated to a charity fund for Fukushima children affected by the March 2011 earthquake and tsunami.
The annual festival, organized by Japanese living in Britain, started in 2009 to introduce Japanese culture to British people.
Last year's festival attracted about 80,000 visitors.
Ad Reference ID: N/A