Company Name:

Hanwa Electronic Ind. Co., Ltd.

State/Prefecture:

Wakayama

City/Town/Village:

Wakayama

Street:

689-3, Ogaito

Country:

Japan

Zip/Postal Code:

649-6272

Phone:

+81-73-477-4435

Website:

http://hanwa-ei.co.jp/english/

Listed:

04/02/2014 10:40 pm

Expires:

This ad has expired
Since 1980 we have developed reliable test equipments as our original brand product. We started from 256-pin ESD test equipment for semiconductor devices. Then we have furthered developments such as 1024-pin and wafer compatible. Furthermore we moved to analysis equipments and added to our product line like function tester and TLP test to examine behavior of ESD protection circuits. Our development, productions and sales always responded to our customer needs, which constantly changes over time.
We aim for making reliable products so our customers can trust, and devoting ourselves to technological development that is useful for our society. We continue our relentless challenge to contribute to build the better society, understanding changes of period and society.
Business Line:
Manufacturing of semiconductor evaluation/measuring instruments
Development of mechatronics control equipments
ESD: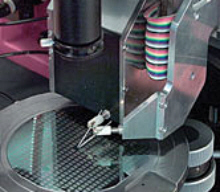 Development and sales of analytic equipment and every kind of tester for semicondctors.
Manufacturing process of semiconductor is very complicated, but these process are divided into fifteen groups. HANWA products are installed in the process for wafer inspection and final test. These speciality know-how allows to contribute for the improvement of semiconductor reliability.
Automated ESD Tester


The test capable of HBM and/or MM with capacitor

CDM Tester


The tester implements to test the withstand voltage which occurs when the device contact to different electric potential object.

Wafer ESD Tester


The tester is capable of HBM and/or MM on wafer.

TLP Tester


The tester can implement simulate operating characteristic of protective circuit In addition capable of the VFTLP test.

LD/LED ESD Tester


Performs automatic destructive evaluation of Lazer-Power.
---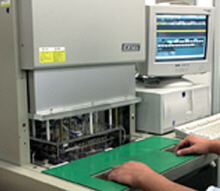 OEM:
Design and manufacture of Electronic Circuit Boards/Electronic devices
Advanced technology that is production facilities and/or test devices offers satisfaction to customer.
Solution to the theme of technology
Design for electronic circuit board
Assembly of electronic devices
Shipment test with test vector
Technical Contents
Discrimination technology with linear sensor for character/mark
Development at our own company for software/hardware
Powerful technology to high frequency
High-density assembly
Quality system based on ISO9001
Nothing is as important as our customers and their needs
Have ordering system that provides full-responsibility and management from development to production.
Provide ordering system the adjust inspection after customer have designed.
Development/assembly of electronic devices, design of electronic circuit and mounting of electronic parts are strong point in our business.
Ad Reference ID: 147533c8ca5dd7e9