Company Name:

Kawamura Sangyo

State/Prefecture:

Mie

City/Town/Village:

Yokkaichi

Street:

330 Nishioganemachi

Country:

Japan

Zip/Postal Code:

512-8052

Website:

http://www.kawamura-s.co.jp/english/

Listed:

08/22/2013 9:45 pm

Expires:

This ad has expired
Kawamura Sangyo's Mission
Kawamura Sangyo Co., Ltd., with its main business of insulators, electronic materials, micromachining and international trading, pursues high quality, high performance, excellent cost performance and timely production schedule through sophisticated technology and skills. Our motto, "People, Technology and Future," represents our sincere desire for achieving happiness for our customers, employees and shareholders toward the future through manpower and technology.
Products
Main Slit Products
We supply slit products of plastic films, metal foils and insulating materials.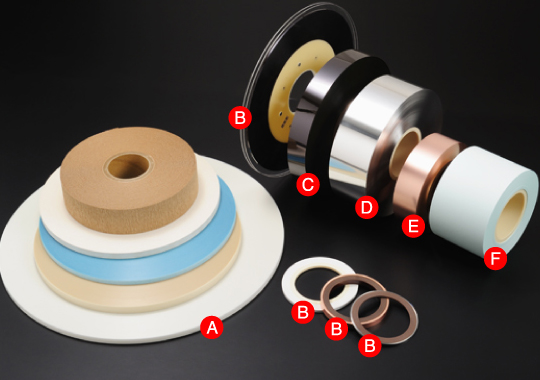 A. Slit insulating materials
B. Micro-slit products
C. Slit plastic films
D. Slit aluminum foil
E. Slit copper foil
F. Slit clean paper

Processing Technologies
Plasma Surface Treatment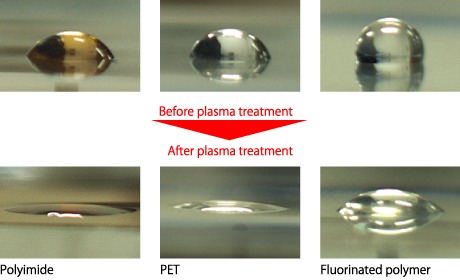 Improvement of wettability of plastic surface


The surface of various substrates, such as film, metal foil and nonwoven fabric is reformed to give surface hydrophilicity or repellency.

Adhesion improvement of film surface


Film surface reforming which is suitable for adhesive bonding, vapor deposition, and sputtering is performed at the customer's request.

Surface cleaning


Organic contamination of substrate surface is removed to give clarified surface by plasma treatment.

Bonding of heterogeneous materials


Various materials are bonded by special plasma treatment without adhesive.
For more detailes, please click here.
Manufacturing Items
Slitting


Commodity films, Functional films, Metal foils, NOMEX®, Adhesive films, Papers

Resin Mold Processing


High voltage coils

Cutting


PET, NOMEX®, Fibers, Polycarbonate

Thermoforming


Various materials are bonded by special plasma treatment without adhesive.

Continuous stamping


PET, Polyimide, Fluorinated polymers, CCL, NOMEX®

Forming of insulators


Glass mat, Diamond pattern sheet, Glass-phenol resin

Ultrasonic bonding


PET, Heat resistant films, Plastics, NOMEX®
Lamination
Lamination of protect film, Heat lamination

Plasma surface treatment


Surface reforming of PET, Polyimide, Fluorinated polymers, Metal foils, Non-woven sheet and other substrates

NC router processing


Plastics, Press boards

Coating


Coating on Commodity films, Functional films and Metal foils
Ad Reference ID: 9085216e8e32d38f