Listed:

07/08/2014 6:51 pm

Expires:

This ad has expired
Mitsubishi Corporation and Mitsubishi Heavy Industries Undertake Strategic Investment in Metito, the Leading Water Company in Emerging Markets
Date: Jul 8, 2014
Source: Mitsubishi Corporation
Mitsubishi Corporation (MC) and Mitsubishi Heavy Industries, Ltd. (MHI), together with the Japan Bank for International Cooperation (JBIC), have agreed to acquire shares in Metito Holdings Ltd. (Metito), the leader and provider of choice for total intelligent water management solutions in the emerging markets, headquartered in Dubai. The acquisition will allow MC and MHI to expand their presence in the water business in fast-growing Middle Eastern, African and Asian markets.
MC and MHI will acquire 38.4% of ordinary shares in Metito from Gulf Capital, one of the largest and most active alternative asset managers in the Middle East, and other shareholders. JBIC will invest up to US$92 million in classified shares to support Metito's growth opportunities.
Founded in 1958, Metito has built more than 3,000 facilities for water desalination, water treatment, wastewater treatment and recycling, resulting in a top five ranking – according to the International Desalination Association (IDA) – in terms of number of installed desalination plants worldwide. Metito also provides utility services in the U.A.E, Egypt and China.
MC has been building up management know-how in the water business through investments in Japan, Australia, the Philippines and Chile. MHI has an extensive track record in building large-size desalination plants in the Middle East and has developed advanced technologies for water treatment. With these strengths and support from JBIC, this partnership will accelerate the strategic expansion of our water business globally.
Partnering with Metito, we envisage that we will contribute to enhancing the living conditions of people and to preserving the environment in regions that face issues such as water scarcity and lack of related infrastructure.
---
Contributing to solving the world's water problems through business
Source: Mitsubishi Corporation
Water is essential for life, society and business alike and yet today we stand on the brink of a water crisis. Globally, around 8.8 million people do not have access to safe water and in developing and emerging nations, maintaining water supplies is a pressing issue. Even in developed nations, the aging water supply facilities are giving rise to serious problems.
MC's comprehensive water business is accumulating leading water treatment technologies and management knowhow and rising to the challenge of solving the world's water issues through initiatives in areas such as water supply and sewage management, seawater desalination and waste water recycling.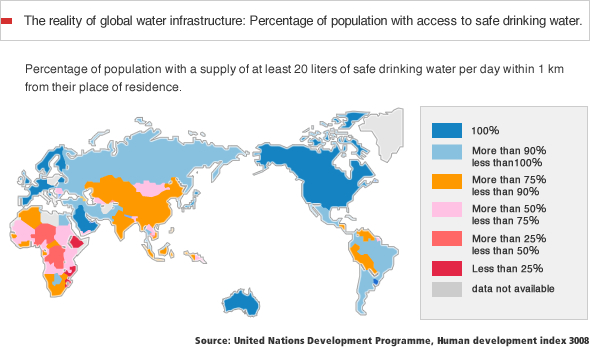 Ad Reference ID: N/A