Company Name:

Kobe Isoda Farm Inc.

State/Prefecture:

Hyogo Prefecture

City/Town/Village:

Kakogawa

Street:

603 Inokuchi, Kamiso-cho

Country:

Japan

Zip/Postal Code:

675-1212

Website:

https://www.isodafarm.com

Contact:

​info@oskbiz.com

Listed:

05/21/2017 6:41 pm

Expires:

This ad has expired
About Kobe Isoda Farm
We supply premium Japanese beef (Wagyu) such as Kobe Beef, Tajima Beef and Kakogawa Beef to the world.
Based in Hyogo's Tajima region, Tajima-gyu calves from selected suppliers are carefully raised. Only cows selected according to Japan's strictest judging standards are allowed to bear the name of Kobe Beef.
Until now, we at Kobe Isoda farm have taken on the role of fatteners, while other families play the role of breeders. Now we are setting our sights on building a new style of husbandry, breeding and fattening our own animals.
​
As we increase our stable of breeding cows, we hope to help maintain and strengthen the Kobe Beef brand.
​
If we can increase our production, we can provide a stable supply of Wagyu beef, supporting both the increased "Inbound Consumption" from tourists visiting Japan, and allowing us to export to global markets, expanding the reach of our business.
As an integrated production system, handling everything from breeding calves to fattening and shipping, we will be able to tender safe, high quality beef, with a name and face you can see.
This is the ideal we continue to develop towards.
Proud to be a Wagyu beef producer
Kobe Isoda Farm boasts a high level of industrial techniques, proven successful by its many awards in Kobe Beef competitions.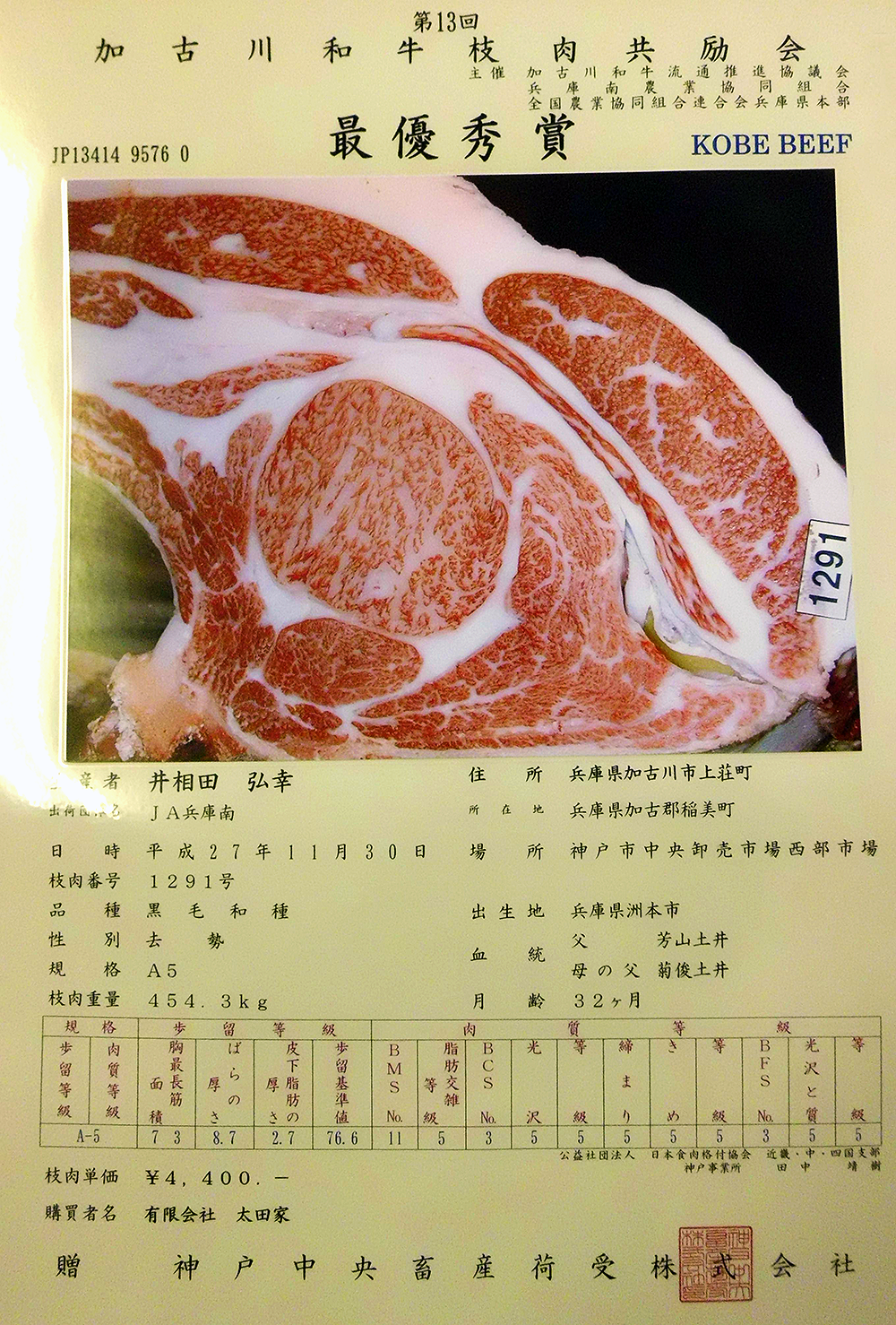 Best Award Winning Kobe Beef
"We use techniques based on our long experience, for careful, reliable husbandry. No matter what, 365 days a year, we check the cattle, and if any of the cows is in poor condition, it receives medical treatment at an early stage. This is one of our basic policies. We're certain that our customers can expect the finest product and most satisfying flavors. We plan to continue our effort moving forward, and present our products to the world with pride."
Our Management & Control of 400 Cattle
We are managing all process the breeding and raising to produce the high quality, safe and tasty meat.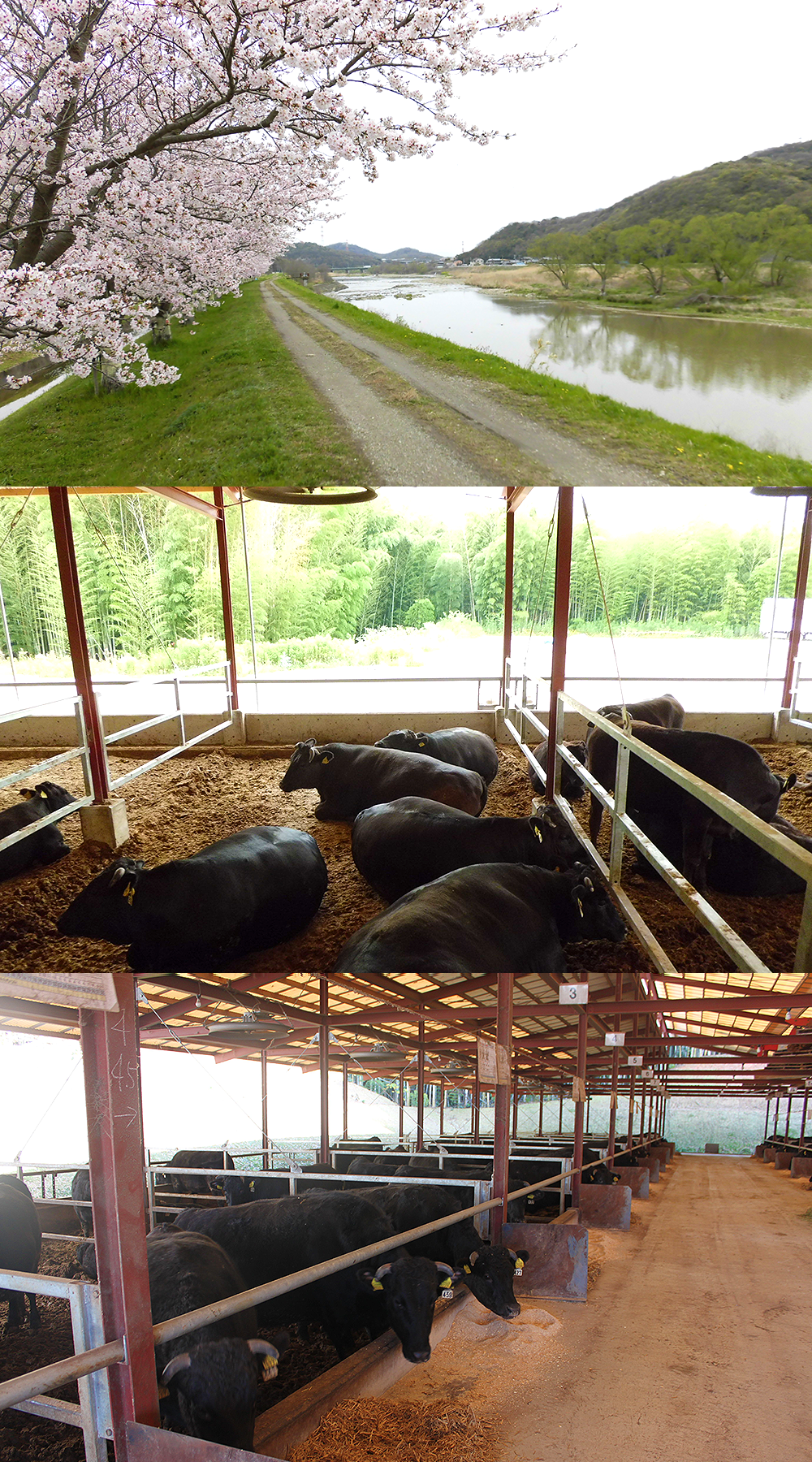 Cattle Raising in Relaxing Natural Surroundings
Environmental Controls
Maintained hygiene in a natural environment
A cow barn designed for both people and animals
Equipped with both sprinklers and fans
Stress Relief Practices
Background music plays, nose rings are prohibited
Regular Health Maintenance
Clean water & prescribed natto bacteria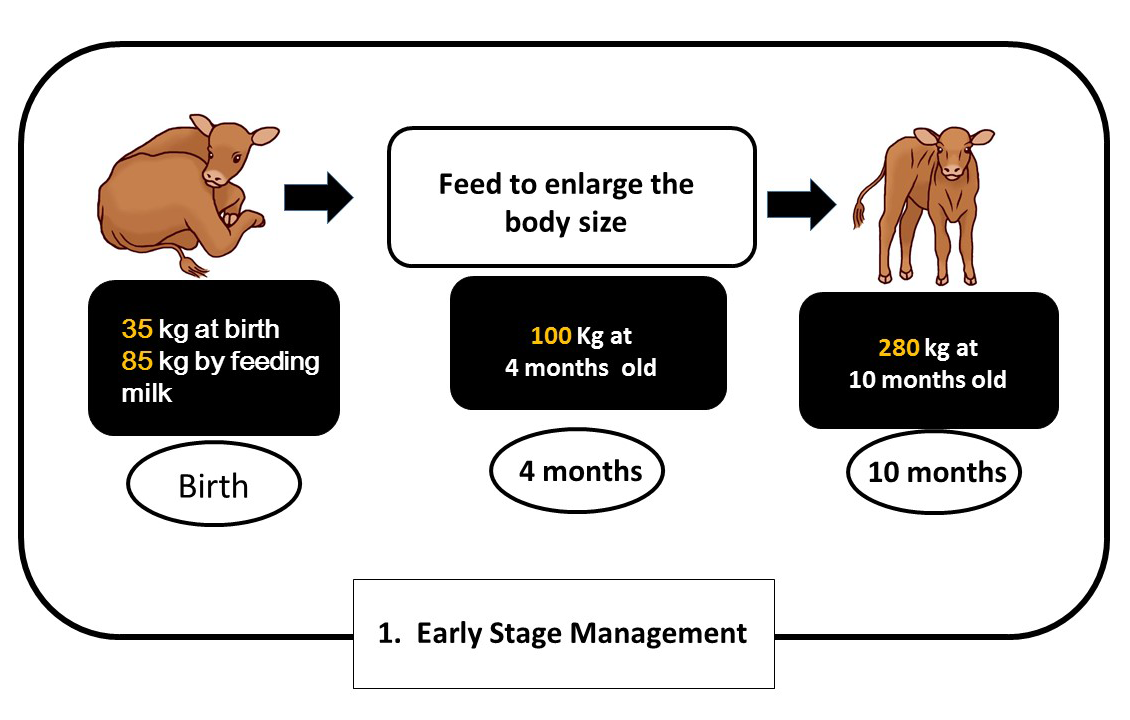 Early Stage Management
Calf Raising Practices
Careful Screening at Acceptance
– Applying 70 years' worth of experience and craft.
– Registration & pedigree checks
Careful Upbringing & Maintenance
– Creation & maintenance of upbringing records for each calf
– Disease prevention & blood test data (vitamins, minerals, and cold medicine)
Feeding regimen controlled by growth and past data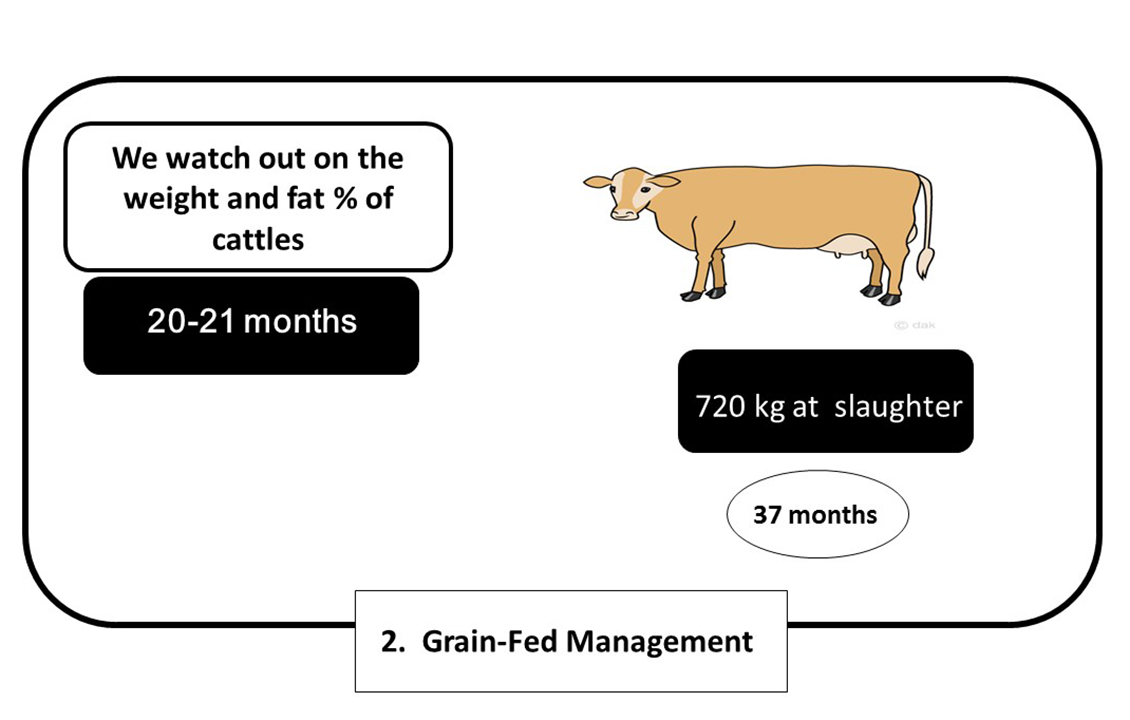 Grain Fed Management
Growth to Adulthood & Shipping
Feeding and vitamin regimen controls
Regular patrols, day and night
Feeding regimens to improve meat quality and marbling
Shipping at 30 months of age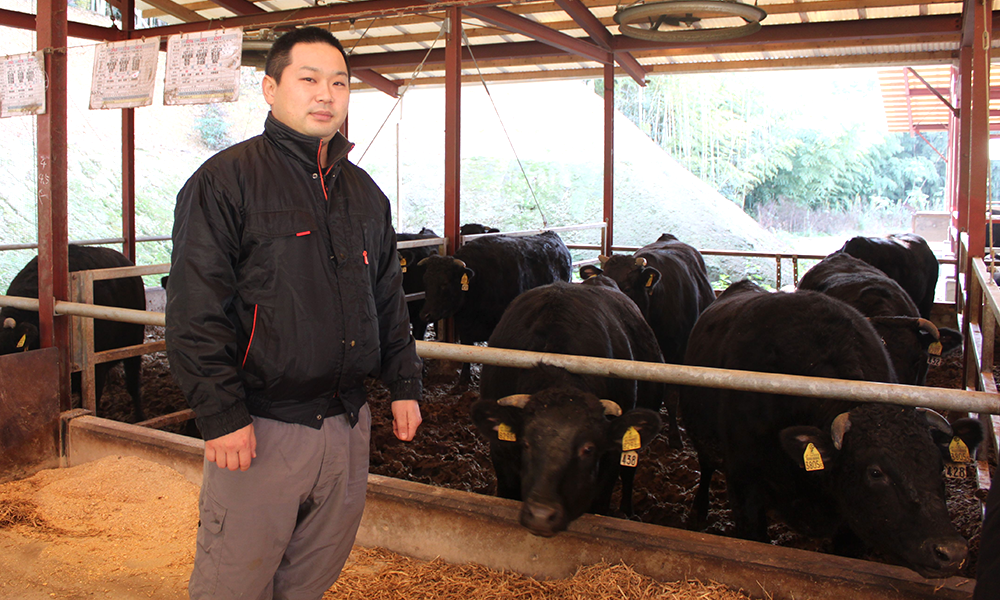 President, Mr. Hiroyuki Isoda
History of Kobe Isoda Farm Inc.
1947
Founded by Mr. Monji Fujii, uncle of the current President.
1960
Mr. Mitsuo Isoda, father of the current President, inherits the business and renames it Isoda Farm.
2005
Current President, Mr. Hiroyuki Isoda, joins Isoda Farm.
December, 2010
Kobe Isoda Farm, Inc. is established.
Hiroyuki Isoda assumes office as President
Hiroyuki Isoda assumed the role of President six years ago, at the age of 27.
He leads and manages Kobe Isoda Farm, Inc., which has won the highest awards for Kobe Beef, and consistently produces Kobe Beef of the highest rank.
Followings are the countries available to supply:
Thailand, Vietnam, Macao, The Philippines, Singapore, Russia and Myanmar.
We cannot ship to other countries under the control of facility certification and agreement by the Japanese government.
Ad Reference ID: 152591e32918ee0e