Company Name:

Takaha Kiko Co., Ltd.

State/Prefecture:

Fukuoka

City/Town/Village:

Iizuka

Street:

958-9 Ariyasu

Country:

Japan

Zip/Postal Code:

820-0111

Phone:

+81-948-82-3222

Website:

https://www.takaha-japan.com

Online Shop:

Solenoid Shop

Listed:

09/27/2016 10:37 pm

Expires:

This ad has expired
About Takaha Kiko
Takaha Kiko was established in 1979. In addition to the fact that we have been welcomed as the dedicated maker of today's solar solenoid conductors, we are deeply grateful for the powerful support from our customers as well as the courteous support of the companies with whom we have collaborated over many years.
Since its establishment, our company has stuck to the ideal of "consistent production." Through manufacturing nearly every individual part included in a solenoid conductors with consistent production control at in our own factories, we continue to realize low prices, high quality, and short delivery time. We have received especially high praise from our customers regarding the practical application of our fully consistent system for the speedy production of prototypes, which has been lauded along with the high quality of our products.
Solenoid Applications
A solenoid is an electrical device that move a plunger in a straight line by running an electric current through a coil and using the resultant magnetic force. A solenoid is used in inductors, electromagnets, antennas, valves, and many more.
The application of a solenoid varies in many different types of industries such as automobiles/cars, industrial machinery, air conditioning systems, agricultural systems, medical equipment, locking mechanisms and even in simple household electronics.
For more details about the basic construction of solenoid actuators and demonstrates the relationship between strenght and hold power relative to current flow in the coil, click here (What is Solenoid?).
Our Solenoid Product Lines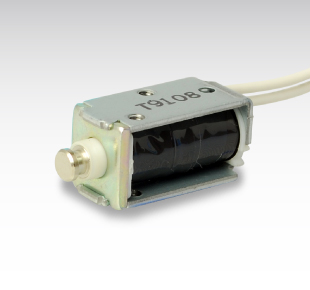 Pull Solenoid – Open Frame
Open frame pull solenoid is a regular solenoid. It is known as a "pull solenoid" because it pulls in the movable iron core when activated. It is relatively low cost and is widely used in office electronics, automobiles, and similar applications.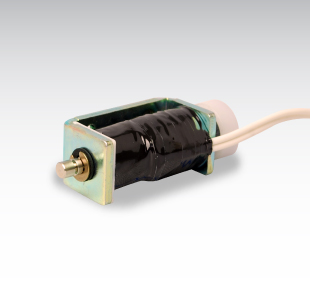 Push Solenoid – Open Frame
A push solenoid has a push bar attached to the curved head of the plunger. With the push bar, this solenoid can attract and repel at the same time. It is able to simply push, so no complex mechanisms are necessary.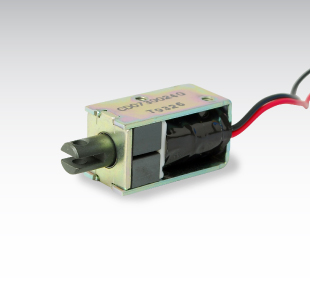 Magnetic Latching Solenoid – Open Frame
A magnetic latching solenoid is equipped with a permanent magnet that keeps the plunger in position magnetically when under no other force. With the internal permanent magnet maintaining attachment, only consuming power to reinstate attraction, these are widely used in locks and other mechanisms which require long-term attachment.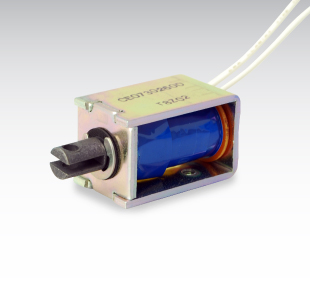 Hercules (Powerful) Solenoid – Open Frame
The Hercules Solenoid has pulling power to 40% more than conventional products. The Hercules solenoid achieves a stronger pull force than a similar size model of pull solenoid because it uses materials with a higher permeability than standard iron materials, which increases the magnetic flux density, and it minimizes the gap between components.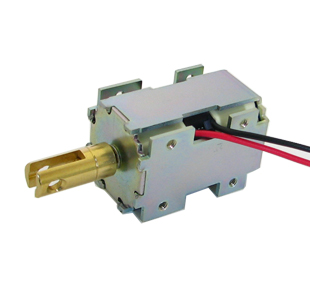 TPP (Push-Pull) Solenoid
TTP solenoid is good for lock. Energizing time is about 20ms.The right and left 2 position are held by the permanent magnet.Mechanical holding mechanism and the return spring is not required, it is the simplify mechanism.
About Our Services
In order to respond precisely to the needs of the market, we use a single process from development to solenoid manufacturing and assembly.
Takaha's integrated manufacturing system demonstrates the full extent of the technologies we possess.
Takaha Kiko handles every part of the process necessary to make a solenoid, from our manufacturing division, which handles molds, presses and machining, up to the end of production. Thanks to a quality control system under the direct supervision of our president, we execute with consistency, allowing us to respond to the needs of clients, including short delivery times, low prices and unique specifications.
Ad Reference ID: 92757eb46bea8c17