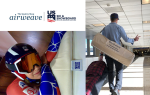 U.S. Ski & Snowboard Announces Global Partnership With airweave
Date: Jan 17, 2018
Source: airweave
NEW YORK, Jan. 17, 2018 – U.S. Ski & Snowboard has today announced that airweave is the latest world class brand to join the Olympic sports organization's growing roster of partners as the Official Bedding Supplier. As a primary element of the partnership, airweave will supply mattresses to U.S. Ski & Snowboard's athletes to help them maximize performance throughout the year ahead.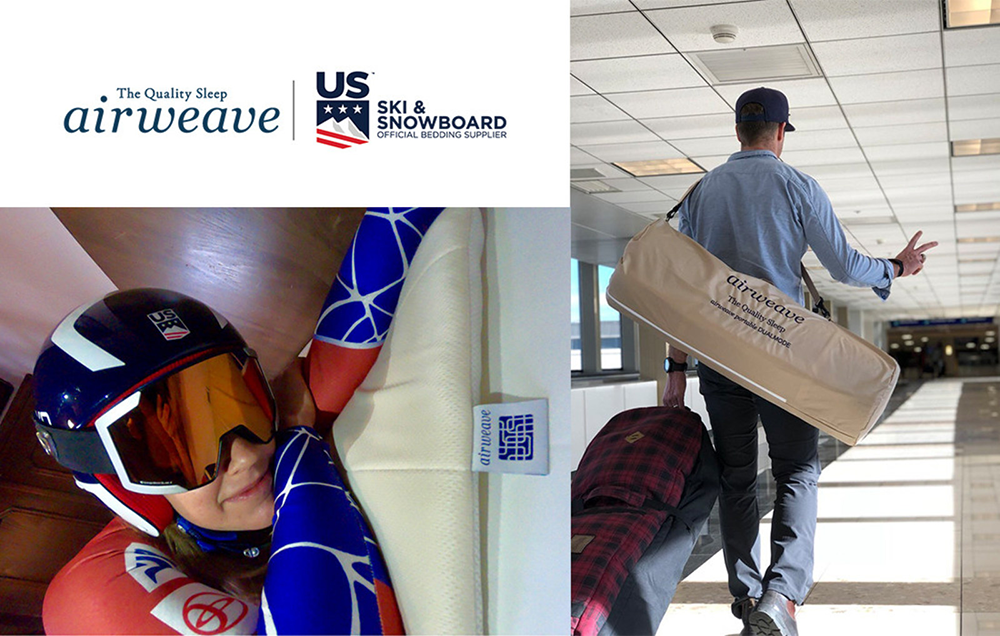 Select US Ski & Snowboard High Performance Athletes competing worldwide this season will be sleeping on airweave. Pictured here with their airweave Portable mattresses is US Ski Team athlete, Alice McKennis (L), and US Snowboard Team athlete, Alex Deibold (R).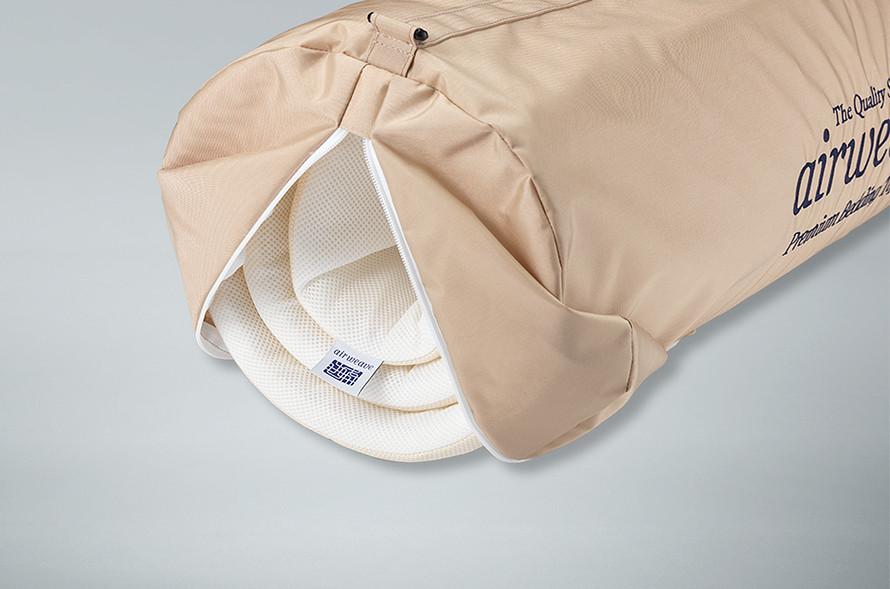 Frequent travelers and fans of airweave love the Portable because they can get a consistent, quality sleep wherever they may be. Our one-size topper is lightweight, can be checked as luggage, and great for road trips.
"We strive to create technologically advanced products for the most comfortable sleep environment possible," said airweave Founder and CEO, Motokuni Takaoka. "The Hyperdown Duvet is the perfect wintertime complement to our line of mattresses."
"We are proud to continue our history of supporting U.S. national team athletes and their performance," said airweave CEO and President Motokuni Takaoka. "We look forward to watching the U.S. Ski & Snowboard team compete knowing they are well-rested thanks to airweave."
"Sleeping well is an incredibly important part of an athlete's preparation and recuperation in training and competition," said Troy Taylor, U.S. Ski & Snowboard's High Performance Director. "Having airweave on board with our team is a vital part of the intricate planning that we do with our athletes in competition throughout the year and we are delighted to welcome airweave into our U.S. Ski & Snowboard family."
The Sponsorship includes airweave's total sleep solution of mattresses, toppers, pillows, duvets, and a limited edition travel blanket
for use while U.S. Ski & Snowboard athletes are competing internationally and at the Sleep Center at their Center of Excellence in Park City, Utah. In addition, airweave will be utilizing individual athletes from their High Performance Team as brand ambassadors on social media.
U.S. Ski & Snowboard joins airweave's list of global partners which includes The Ritz Paris, IMG Academy, and Japan Airlines.
About U.S. Ski & Snowboard
U.S. Ski & Snowboard is the Olympic sports organization based in Park City, UT providing leadership and direction for elite athletes competing at the highest level worldwide and for tens of thousands of young skiers and snowboarders in the USA, encouraging and supporting all its athletes in achieving excellence wherever they train and compete. By empowering national teams, clubs, coaches, parents, officials, volunteers and fans, U.S. Ski & Snowboard is committed to the progression of its sports, athlete success and the value of team. One of the oldest and most established sports organizations worldwide, directly tracing its roots back to 1905, U.S. Ski & Snowboard receives no direct government support, operating solely through private donations from individuals, corporations and foundations to fund athletic programs that directly assist athletes in reaching their dreams.
You can purchase their bedding products link below.