Company Name:

Kahoku Lighting Solutions Corp.

State/Prefecture:

Miyagi

City/Town/Village:

Ishinomaki

Street:

147 Funagata, Kofunakoshi

Country:

Japan

Zip/Postal Code:

986-0132

Phone:

+81-225-62-3761

Website:

http://www.kls-co.com/eng/

Contact:

sales@kls-co.com

Listed:

04/25/2014 6:33 pm

Expires:

This ad has expired
Kahoku Lighting Solutions holds the world's largest market share for halogen lamp (tungsten halogen lamp) light sources used in inspection and measuring equipment, including biochemical analyzers.
Kahoku Lighting Solutions Corporation has been contributing to the worldwide lighting market for as long as three-quarters of a century since Kondo Electric Industry, its predecessor, was founded in 1927, consistently focusing on development, manufacture, and sales of projector light sources. It was the starting point of our business.
We have faced various problems and new requirements, and solved them in cooperation with our customers as technology has made great strides from slides, 16mm, 8mm, and OHP to LCD. These experiences have built our business style as shown by the title above. It is our pleasure to identify customer's actual needs, and realize them by learning what is missing and daring to create new value, based on which our corporate philosophy stands.
Our products have been appreciated by customers worldwide, not only for projectors, but also a wide range of applications such as medical equipment, semiconductor equipment, photo development, and entertainment. We have expanded the business, beyond exclusive devotion to halogen lamps, to other light sources. Based on accumulated management thought and codes of conducts, we will continue to commit ourselves to meet our customers' needs, which will change along with technical innovation.
Main Business:
We development, manufacture, and sales of Halogen Lamps and HID Lamps for Special lighting fields.
Light Source


Application

Halogen Lamp


OHP/Slide projector, Film projector, Light source for industrial fiber inspection process, Film developing (Minilab), Medical equipment (endoscope, blood analyzer), Airport lighting, Stage/Studio lighting, Semiconductor manufacturing equipment (silicon wafer heating process), and others

Metal Halide Lamp


Stage/Studio lighting, Lighting for Film Shooting, and others

Xenon Lamp


Light source for UV spot curing, and others

DC Metal Halide Lamp


Light source for industrial automatic inspection, and others
Products: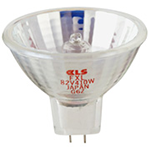 Reflector Lamp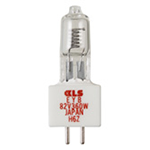 Single Ended Lamp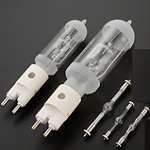 Metal Halide Lamp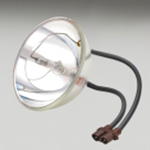 DC HID Lamp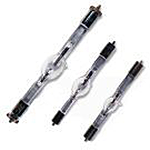 Xenon Lamp
---
Ad Reference ID: 923535a413175025