Company Name:

Ohtsuki Seiko Co., Ltd.

State/Prefecture:

Yamanashi

City/Town/Village:

Otsuki

Street:

2443-1 Nakahatsukari, Hatsukari-cho

Country:

Japan

Zip/Postal Code:

401-002

Phone:

+81-554-25-6411

Website:

http://www.ohtsuki.jp

Contact:

web@ohtsuki.jp

Listed:

08/17/2014 1:15 pm

Expires:

This ad has expired
Ohtsuki Seiko has uniquely customized its state-of-the-art machine tools to create and assemble ultra-precision machined parts and ultra-precision compact formed parts. The company holds a 30% market share in Japan for special precision geared motors for digital cameras and so forth and a 35% market share for precision metal gears for OA devices.
The history of Ohtsuki Seiko began with geared motors for controlled equipment. The company has always uniquely customized its processing machines. Ohtsuki Seiko delivers more than it is asked for. The company changes the movements and shapes of its processing machines in order to make whatever its customers have in mind. Late at night, unbeknownst to others, the company continues to diligently work on modifying and testing its machines. Ohtsuki Seiko delivers a high level of precision, complex shapes, and high efficiency that other companies cannot achieve.
Ohtsuki Seiko is on a 24-hour operating schedule in which it carries out numerous tests and produces small lots of various products during the day and conducts processing of mass production products through unmanned operation at night.
The company's basic product is the geared motor. Geared motors are utilized for the motor drive and auto focus functions of cameras and are used in the printers of OA devices. Ohtsuki Seiko ideas are incorporated into products that people use on a day-to-day basis. The film cameras found in the back of one's shelf are famous, renowned, popular cameras. Since the era of these cameras, Ohtsuki Seiko has gained the absolute trust of major manufacturers, and the company is also impacting the digital camera manufacturers of today with its unending reforms and handing down of technologies.
Products:
Precision cutting (lathe processing)
Precision cutting of gears (hob cutting, roll processing, centerless grinding)
Driving equipment/Manufacture of various compact driving modules, precision compact reducers, and devices related to gear motors
Plastic forms (electric injection molding machines)
Reducers (units)


Precision Cutting


Custom Precision Cut Gears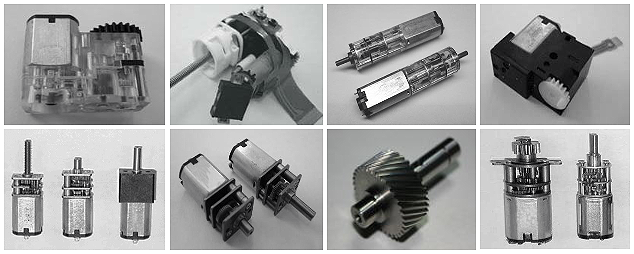 Driving Equipment
Overseas Network:
In step with the trends of the times, Ohtsuki Seiko has set its sights on overseas production from early on. The company built its Taiwan Factory in 1987, and entered Kuala Lumpur, Malaysia in 1992. It started factory operations in Chang'an, China in 1998, Malaysia in 2003, and Thailand in 2008.
Ad Reference ID: 18553f10be073f3a