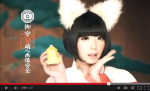 ADFEST 2013 Winers: Film Craft Lotus Bronse "Omamory"
Released: April 2013
Source: ADFEST
This is TV commercial of Norton Internet Security. It was created two years ago and it wins "Film Craft Lotus Bronze" of ADFEST 2013. If you don't understand Japanese language, you can customize the captions to your home language.

Continue reading »