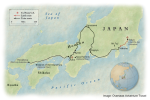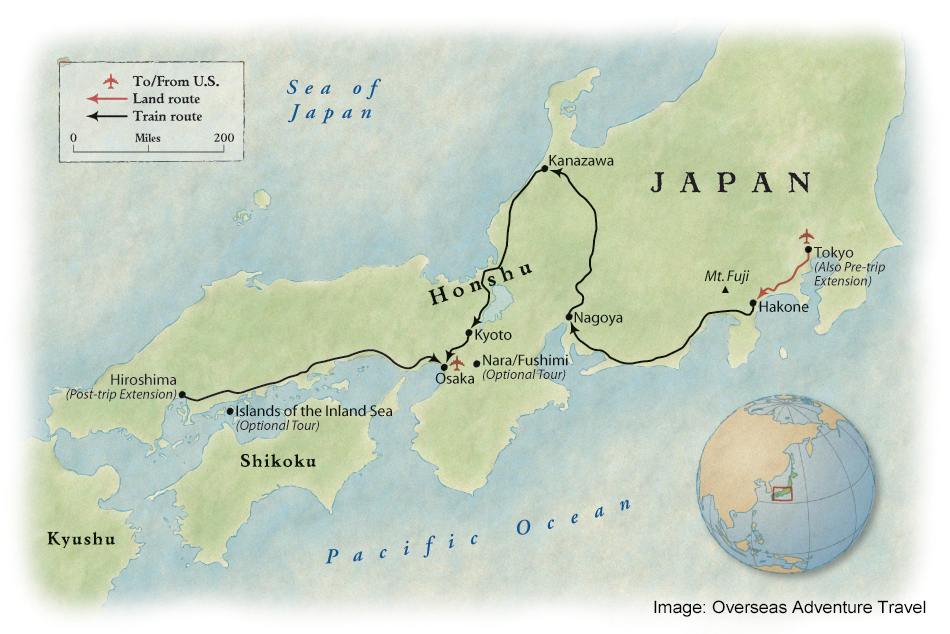 Overseas Adventure Travel Announces Top 10 2018 Destinations for Americans 55+
Date: Jan. 24, 2018
Source: Overseas Adventure Travel
BOSTON, Jan. 24, 2018 – Alan E. Lewis, Chairman of Overseas Adventure Travel (O.A.T.), the leader in small groups on the road less traveled, today announced O.A.T's "Top 10 Destinations for 2018" based on year-to-date bookings by O.A.T.'s travelers, who are Americans aged 55 and older. More than 15,000 (15,064) travelers have booked an adventure to one (or more) of these destinations in 2018 to-date. O.A.T. anticipates 57,012 travelers overall in 2018—up from 46,247 in 2016 and 40,266 in 2013.
"Whether 55 or 75, older American travelers are heading to far-flung locations in record numbers—and their varying choice of destinations mirrors the myriad interests of these generations," said Lewis. "What these travelers share in common, though, is the desire to be fully immersed in local life when traveling—by engaging with students and teachers in rural schools, sharing a meal with a family in their home, or spending the day with locals in their village—so that they can gain a first-hand understanding of a destination and, ultimately, a better sense of the world we share."
Top 10 2018 Destinations for Americans 55+
Destination Name and Booking Numbers
Botswana / 2,526
Morocco / 2,241
Iceland / 2,081
Machu Picchu & the Galapagos / 1,531
Sicily / 1,494
Japan / 1,435
Tanzania / 1,374
Croatia, Bosnia & Herzegovina / 1,337
Southeast Asia (Thailand, Laos, Cambodia, Vietnam) / 1,295
India / 1,244
In the past five years, 229,528 Americans 55+ have traveled with O.A.T.—all in small groups of 10-16 on land adventures or 14-25 by Small Ship.
Japan's Cultural Treasures
Travel Japan with O.A.T. and discover the country you've always dreamed of, an Asian land both modern and ancient … where a colorful Shinto festival winds its way past neon lights and Tokyo skyscrapers … a modern bullet train speeds past a farmer tending his rice paddy … a well-dressed businessman stops in a Buddhist temple to light incense … majestic Mount Fuji provides a beautiful backdrop for Hakone, where locals and travelers alike relax in volcanic hot springs.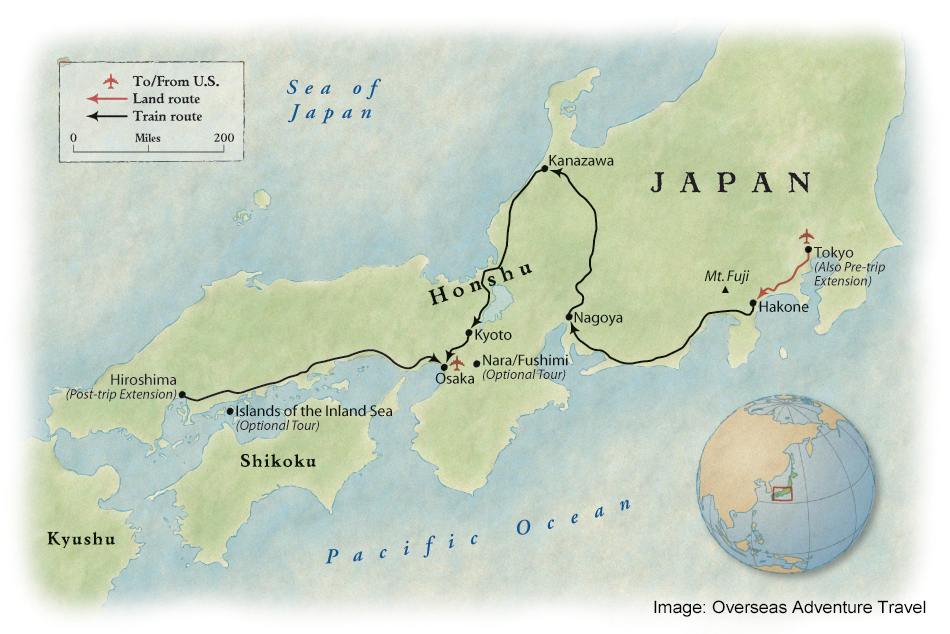 Join us as we explore more than 2,000 years of Japanese history and culture, from ultra-modern Tokyo through the former imperial capital of Kyoto, and all the way back to Kanazawa's unique samurai architecture. Along the way, we'll visit local markets and craft workshops, partake in a traditional tea ceremony, and travel by rail just as the Japanese do. Welcome to Japan—O.A.T. style.
For more information about O.A.T., please visit http://www.oattravel.com or call 1-800-955-1925.
About Overseas Adventure Travel
Established in 1978, Overseas Adventure Travel (OAT) is part of Boston-based Grand Circle Corporation's family of travel companies, which also include Grand Circle Cruise Line and Grand Circle Travel. In 1992, owners Alan and Harriet Lewis established the nonprofit Grand Circle Foundation to support communities in which Grand Circle works and travels, including some 300 humanitarian, cultural, and educational endeavors worldwide—among them, 100 schools, in 50 countries. The Foundation is an entity of the Lewis Family Foundation, which has pledged or donated more than $169 million since 1981.
Check the related article: 7 routes for foreign travelers to visit more destinations