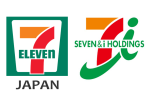 7-Eleven to open in Dubai next year, first in Middle East
Date: Jun 17, 2017
Source: The National – By Sananda Sahoo
A convenience fixture around the world and in popular culture, name-checked in a U2 song and parodied on Grand Theft Auto, 7-Eleven will now launch in the UAE next year.

Tokyo's Seven & I Holdings will expand into the Emirates with a 7-Eleven convenience store in Dubai, its first in the Middle East.
The largest operator of convenience stores in the world, 7-Eleven has 52,811 outlets in 16 countries as of March this year – around 17,000 more than McDonald's.
The Dallas-based 7-Eleven has entered into a contract with Abu Dhabi-based Seven Emirates Investment to operate the stores in the UAE. Sheikh Zayed Al Nahyan, the grandson of the current UAE President, is the president of Seven Emirates Investment.
With the first store expected next summer, 7-Eleven plans to open 100 stores in the UAE through 2017, the company said.
Seven Emirates Investment will build new stores besides converting some existing locations to the 7-Eleven brand.
"7-Eleven's entry into the country provides a solution to the UAE government's strategic initiative to modernise the small-retail environment and bring greater convenience to shoppers," the company said in a statement.
Abu Dhabi mandated the upgrade of 1,300 neighbourhood grocery and convenience stores in the capital in 2012, and some of them were closed down for good. A handful of international companies have moved in to take their place. Convenience stores were the fastest-growing grocery retailer sector at 10 per cent last year in the UAE in terms of number of outlets, according to the research company Euromonitor International. As the trend of shopping for groceries and daily needs at hypermarkets picked up, the number of independent small grocers shrank in the country by 4 per cent last year, according to the research analyst Fatemah Sherif in a note.
"Convenience stores are also expected to benefit from high footfall in outlets as more expatriates enter the country given the positive economic outlook," she wrote. "The category will also benefit from the decline in independent small grocers."
The Euromonitor study treats convenience stores and independent grocery retailers as separate categories
Total sales in convenience stores in the UAE are expected to touch US$263.7 million in 2018, up from $222.5m this year.