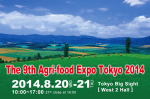 The 9th Agri-Food Expo 2014 TOKYO
Date: August 20(Wed)-21(Thu), 2014
Venue: Tokyo Big Sight West 2 Hall
Organizer: Japan Finance Corporation (JFC)
Official Website: The 9th Agri-Food Expo 2014 TOKYO
"The 9th Agri-food Expo Tokyo 2014" is domestic farm products trade show and it will be held for two days in Japan. This show helps in the development of the agricultural sector and also presents opportunities to the food producer and processing companies to connect and interact with each other.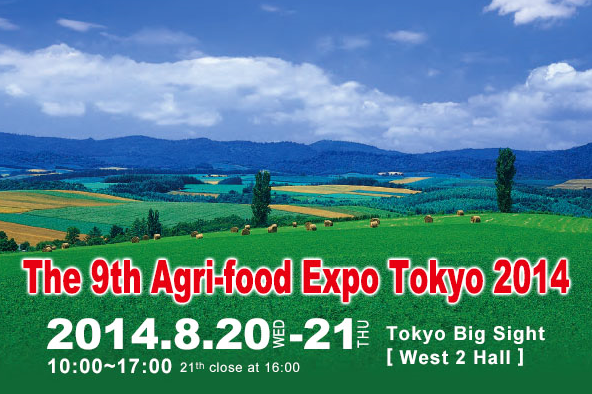 "All made-in Japan", it's one of nation-wide trade show in Japan.
With the growing interest of food safety and security, Japanese agricultural products and farming has been attractive by consumers.
We provide opportunity to meet widely business chances for farmers who are customers of Japan Finance Corporation (JFC) with taking Japanese local brand and produce attractive agricultural products, and food manufactures who make various and unique local specialty products.
Find good partner and clients in "food and farm" business talking on meeting
The farmers will join and show their local products and process food and talk business with visitors. The scale of trade show will be 500 booths. (2013: 13085 Visitor/644 Exhibitor:)
Moreover, we invite JFC customers, supporting associations and related and potential industries to have wide range of buyers. As business chances, information collection, we greatly anticipate your attendance.
Products
rice, vegetables, fruit trees, horticulture, tea, mushrooms, dairy, beef cattle, swine, poultry(Hens, broiler), and etc.
Exhibitor:
Domestic food production and processing companies who are using raw material of domestic agricultural products.