Company Name:

Keio Plaza Hotel Tokyo

State/Prefecture:

Tokyo Prefecture

City/Town/Village:

Shinjuku-ku

Street:

2-2-1, Nishi-Shinjuku

Country:

Japan

Zip/Postal Code:

160-8330

Phone:

+81-3-3344-0111

Reservation:

Check the rooms and rates

Listed:

02/19/2018 1:03 am

Expires:

This ad has expired
Keio Plaza Hotel Tokyo (KPH), one of Japan's most prestigious international hotels is located in Shinjuku, Tokyo. With an emphasis on uncompromised relaxation and privacy, the Keio Plaza Hotel Tokyo provides a tranquil urban oasis within the city's vibrant Shinjuku entertainment and shopping district. Secure central Tokyo luxury hotel reservations at this sleek urban hideaway, and enjoy the thorough satisfaction of every necessity and whim. All 1,437 guestrooms of this Tokyo Japan hotel overlook the area's bustling streets, yet maintain a secluded air of personal sanctuary.
Keio Plaza Hotel Tokyo Movie 2017
Check the rooms and rates, and make a reservation!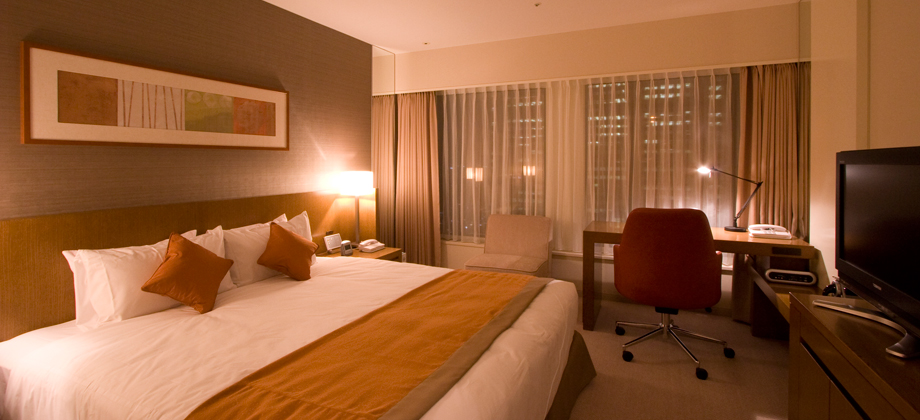 Plaza BIZ Plus: Relax and work in the Plaza BIZ Plus, 23.5 sqm / 252.9 sqft, located on floors 25-26 in the Main Tower. Plaza BIZ Plus rooms offer large writing desks and are designed for business executives who like to work out of the guest room like it was their very own office. Enjoy free usage of an espresso machine while taking in the breathtaking panoramic views of the city. All rooms are non-smoking.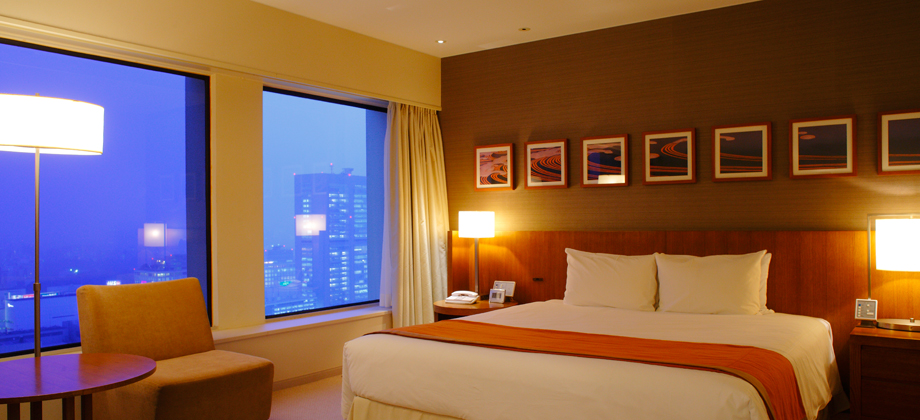 Deluxe: Relax at our Deluxe rooms, located on floors 22-34 in the Main Tower offering highly functional 35.5 sqm/382.1 sqft rooms. Guests will feel that "home away from home" atmosphere in this spacious room with large sitting area. Great views of Shinjuku and the many skyscrapers from high above.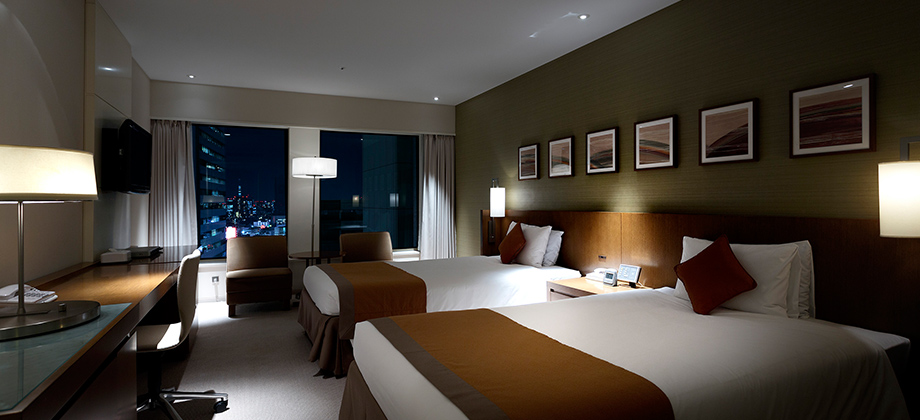 Superior: Enjoy in 30.1 sqm / 323.9 sqft rooms, in the South Tower. Superior rooms can be set-up as either a queen bed or two single beds with panoramic city views. Main Tower superior rooms are slightly larger, offering 33.7 sqm / 362.7 sqft of space. Requests for smoking rooms can be made on a space available basis. Offering complimentary internet/Wi-Fi, these rooms are suitable for both business and leisure guests.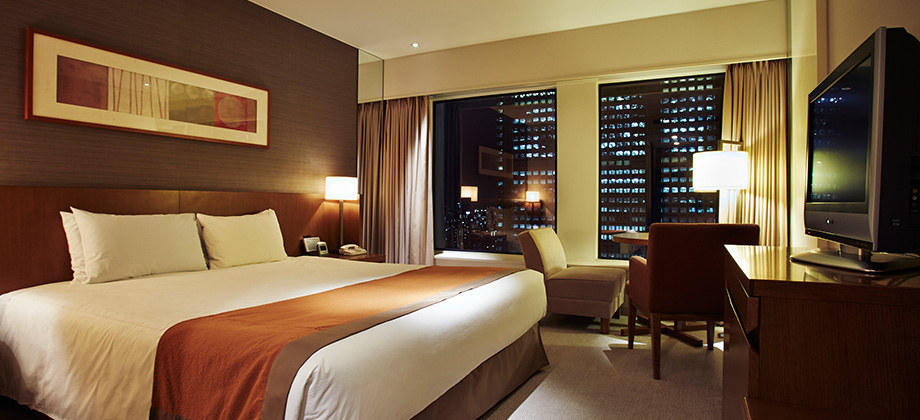 Standard: Enjoy ultimate comfort and relaxation in these 23.5 sqm/252.9 sqft rooms, located on floors 11-29 in the Main Tower. The tasteful room décor helps to complement either a double or twin bed. These highly functional rooms are arranged in a way to provide basic business support, from free internet service to voice mail service. English newspaper delivered on a daily basis, in addition to round-the-clock room service.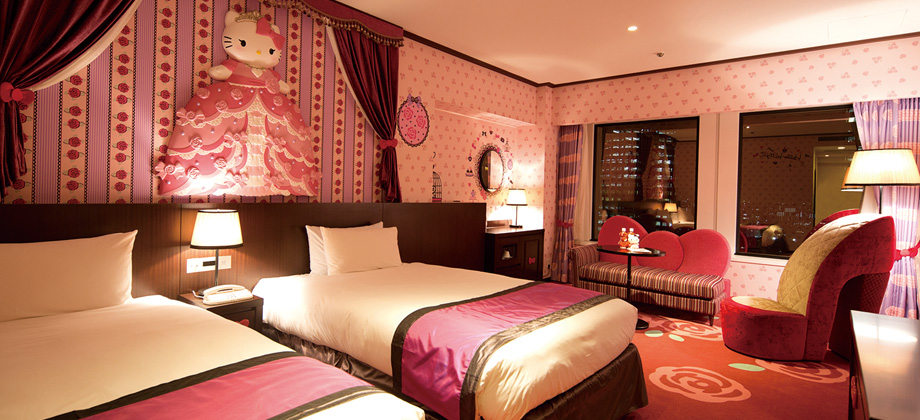 Hello Kitty Room: Young couples and families with children will truly enjoy this spacious 40.8 sqm/439.1 sqft room, available for twin or triple usage. The furniture and interiors of these rooms focus on the internationally famous character "Hello Kitty". The rooms come in two types- the "Kitty Town" room offers a fun, pop-art feel, while the "Princess Kitty" allows one to relax like a fairytale princess. Express check-in at our "Premier Counter". Come and enjoy the world of "Hello Kitty".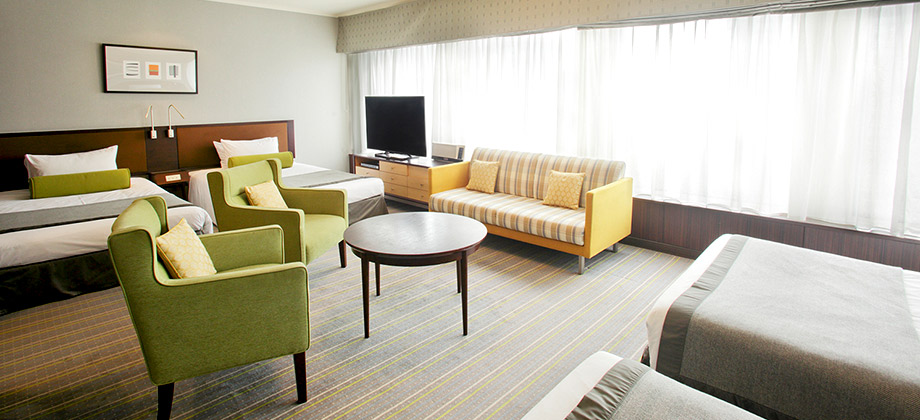 4 Bedded Room: Offering 10 rooms in the Main Tower (46.3 sqm/498.3 sqft) and 10 rooms in the South Tower (40.8 sqm/439.1 sqft), this category of room provides more than adequate space and is ideally suited for family use with its 4 beds and 2 bathrooms. Relax in this cozy atmosphere and enjoy your time with loved ones or friends. Full room amenities include an in-room safe with electric charger and complimentary internet connection.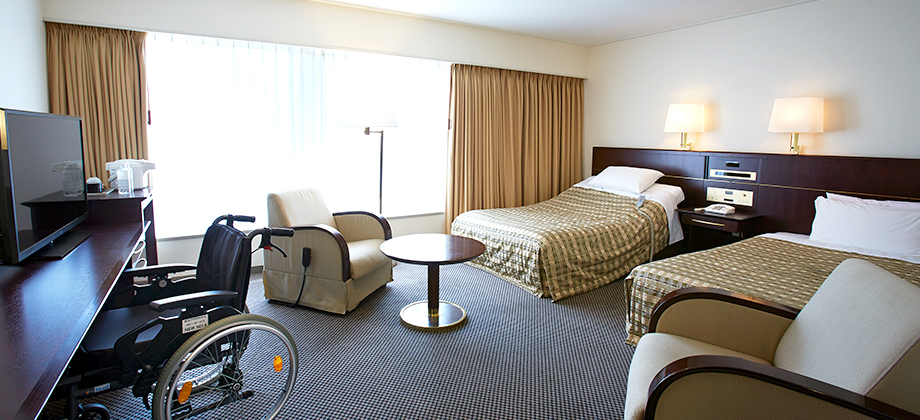 Universal Designed Room: 10 rooms for use by the physically challenged providing unique features that can be added to the room depending on the guest's needs. All rooms which are wheel-chair-accessible offer more than ample space to move about and are smoke free. Some of the features include an electric reclining bed, electric chair, a closet with lowered bar, a desk with space to roll under and bathroom equipped with grab bars on the side with slip-proof mat. All rooms are non-smoking.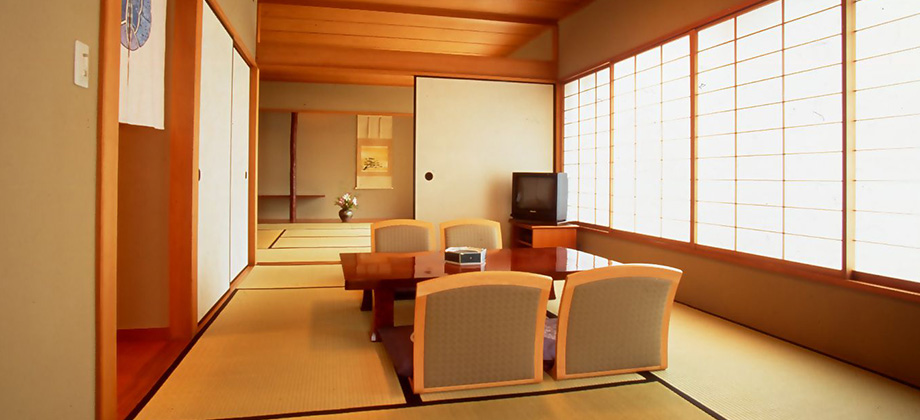 Suite: Our suite rooms (including 3 Japanese suites) are rich in variety and unique in style. This is to assure our guests enjoy spectacular city views from wide picture windows. *Actual rooms may differ slightly from the photos & layouts appearing here.
Japanese food experience in Keio Plaza Hotel Tokyo
Check the rooms and rates, and make a reservation!
Ad Reference ID: 8815a8a516852791