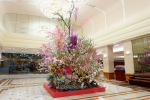 Keio Plaza Hotel Tokyo Hosts "Cherry Blossom Spring Fair"
Featuring Menus and Displays Based on the Theme of Cherry Blossoms
Date: Feb 15, 2018
Source: Keio Plaza Hotel Tokyo
TOKYO – Keio Plaza Hotel Tokyo (KPH), one of Japan's most prestigious international hotels located in Shinjuku, Tokyo, will host a "Cherry Blossom Spring Fair" from March 1 (Thursday) to April 30 (Monday), 2018 at eight of our restaurants, including French and Italian Cuisine, Chinese Dinning, Japanese Kaiseki Cuisine, and Korean Dinning. The executive chefs at each restaurant will serve specially prepared menu items based on the theme of "Sakura" Japanese cherry blossoms and matched with champagnes and wines. Our hotel will also display special flower arrangements and other decorations to commemorate the arrival of spring and cherry blossoms for guests to enjoy and take photographs.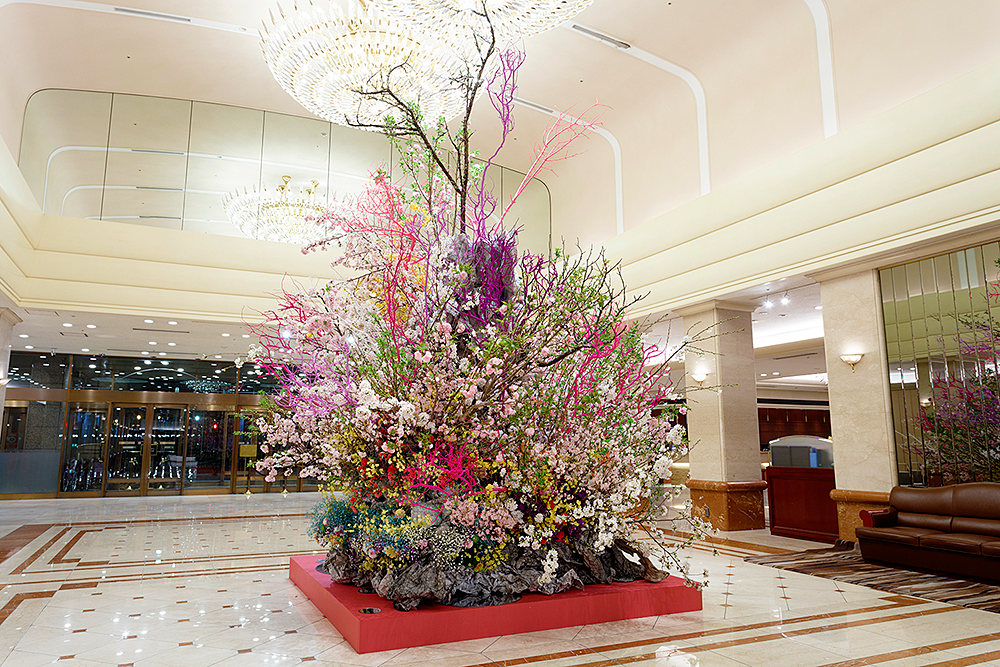 "Ikebana" Flower Arrangement by Renowned Artist Hiroki Maeno
March and April are the busiest months for guests visiting Japan, and coincide with the very short period when the cherry blossoms are in bloom. We host this "Cherry Blossom Spring Fair" to provide guests opportunities to experience the fleeting but beautiful cherry blossoms in the comfort of our hotel. Our sommeliers will also select special champagnes and wines to match our delicious foods at special prices for this Fair.
Cherry Blossom Spring Fair
Delectable Spring Menu Items
Date: From March 1 (Thursday) to April 30 (Monday), 2018
Kaiseki Cuisine "Soujuan," 2nd Floor
Lunch and Dinner Kaiseki Course JPY15,500
* Reservations for lunch must be made a day in advance
French and Italian Cuisine "Duo Fourchettes," 2nd Floor
French Lunch course JPY8,500; French Dinner course JPY12,000
* Special menu items also served at Chinese Dinning "Nan-En," Japanese Cuisine "Kagari," Korean Dinning "Gokoku-Tei," and All Day Dinning "Jurin" on the 2nd Floor, and Tempura "Shun" and Teppan Yaki "Yamanami" on the 7th Floor of our Main Tower.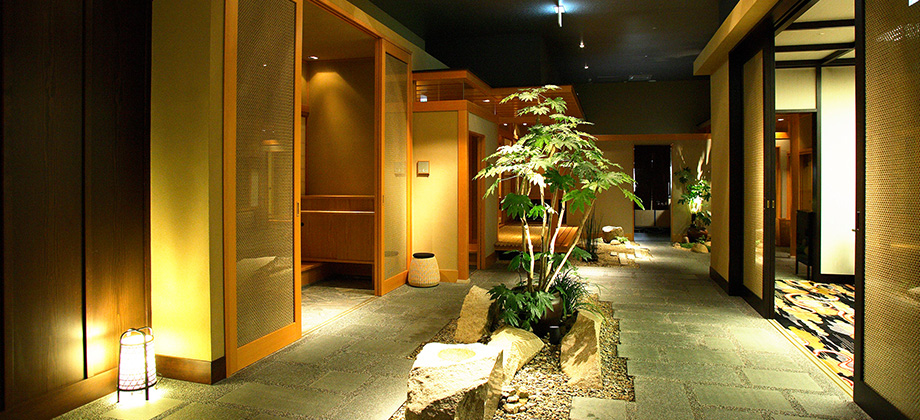 Soujuan (Kaiseki Cuisine)
Try traditional and artistic Japanese cuisine kaiseki at Soujuan. Soujuan's Kaiseki course expresses the beauty of the season using fresh seasonal ingredients in fine Japanese ceramics, lacquerware, and other types of serving ware. With its bamboo and stone interior garden, the restaurant is truly a different world, where servers clad in kimonos provide and unforgettable cultural and dining experience. This is the best way to experience Japanese seasonal cuisine, warm hospitality, and the authentic Japanese ambiance.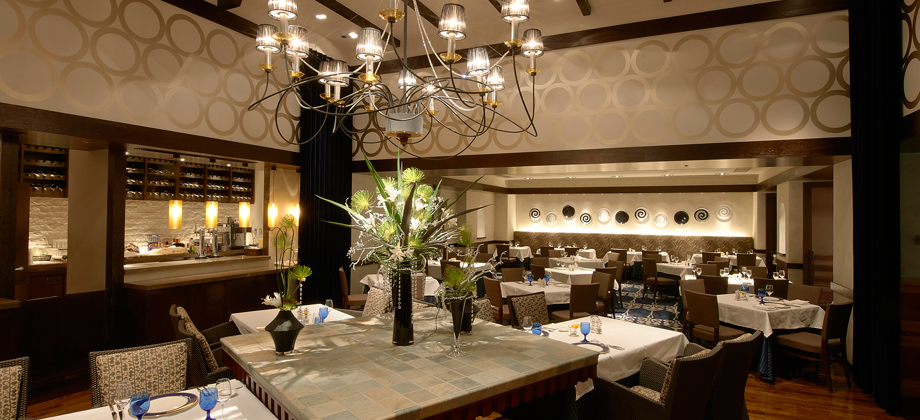 Duo Fourchettes (French & Italian Cuisine)
French & Italian cuisine, Duo Fourchettes takes diners deep into both the French and the Italian culinary traditions. The restaurant offers a broad range of quality dishes in a relaxing and atmospheric space. Its menu includes, among many other delights, a la carte items such as pizzas, cocotte dishes that bring out the best of quality meat and vegetables, reasonably-priced pasta lunches made with fresh seasonal ingredients, and even luxury full-course French dinners.
Champagne and Wine Celebrating the Arrival of Spring
"Piper-Heidsieck" Brut Champagne: JPY2,100 per glass; JPY14,000 per bottle
* Other rose, white and red wines also available.
"Ikebana"Flower Arrangements Themed of Sakura Cherry Blossoms by Renowned Artist Hiroki Maeno
Period: March 31 (Saturday) to April 15 (Sunday), 2018
Venue: 3rd Floor Main Lobby
Admission: Complimentary
Cherry Blossom Art Flower Arrangement created by Flower Artist Miyou
Period: March 1 (Thursday) to April 30 (Monday), 2018
Venue: Japanese Kaiseki Cuisine, Japanese Cuisine, Chinese Dining Restaurants on 2nd Floor
* Prices include service charges and tax
For Information, Reservations: +81-3-3344-0111 (Restaurant Reservation)
For Exibition Infomation: +81-3-5322-8061 (Lobby Gallery Direct Line)
Check the rooms and rates, and make a reservation!