Company Name:

Mitsuya Co., Ltd.

State/Prefecture:

Tokyo

Street:

3 Chome-8-11, Nishigotanda, Shinagawa

Country:

Japan

Zip/Postal Code:

141-0031

Phone:

+81-3-3492-7197

Website:

http://www.mitsuya-plating.com

Listed:

03/15/2017 12:36 pm

Expires:

This ad has expired
Mitsuya Co., Ltd. provides plating products and services to the overseas, and it has responded to the needs of many foreign companies.
Taiwan
Case 1: Academia Sinica Institute of Astronomy and Astrophysics, Taiwan (ASIAA)
Mitsuya has provided the blackening treatment for parts installed the satellite to JAXA for ten years. We have gained JAXA's trust for our of advanced surface treatment technologies which have accumulated for many years. As a result of partnership between Mitsuya and JAXA, we were introduced to ASSIA from JAXA. ASIAA means "Institute of Astronomy and Astrophysics, Academia Sinica" as you know. We have provided the blackening treatment for parts installed the satellite.
The black coating needed by ASIAA can be provided only by Mitsuya in Japan.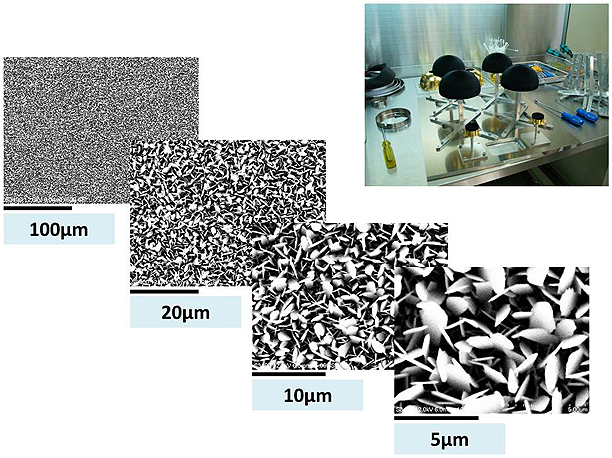 Case 2: The case of the fuse manufacture
Taiwan fuse manufacturer looked Mitsuya home page, as the results, they gave an inquiry to us. They visited our office in the inquired next week. We examined the plating specifications for low melting point of the fusing point. We are now evaluating the trial manufacture of plural specifications.
Spain
Case 1: Our "One-stop Service" to Spain company
We provide one-stop service for components required plating as key technologies. We take the orders including pre-process and post-process of the plating, like cutting, etching, metal stamping, sheet metal work and painting with the cooperation of partner companies.
Recently, we received an inquiry from a company in Spain about applying the silver plating to a connector of a special electronic component.
We received the product drawings, then made our arrangement for the material, etching process, metal sheet working and silver plating to complete the product.
The required processes were as follows.
Arrangement of the metal foil
Design of the developed figure for the bending process
Design of the etching photomask, manufacturing
Etching
Design of the bending mold, manufacturing
Bending
Silver-plating
Ad Reference ID: 46658c8e31d4fa9d