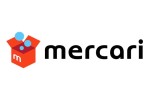 Amazon's newest rival is a Japanese start-up you need to know about
Date: Nov 4, 2016
Source: CNBC.com – Julian Littler
After resigning from a start-up he sold to gaming company Zynga, Japanese tech CEO Shintaro Yamada spent six months backpacking abroad. When he returned to Japan, he founded a company that this year became Japan's first and only unicorn.
Backed entirely by Japanese venture capital, Mercari is now valued at more than $1 billion and is building an e-commerce empire in Japan to rival the likes of Amazon, eBay and domestic Japanese giants like Rakuten.
In just three years, the flea market app has raised 12.6 billion yen ($122 million based on Nov. 3 exchange rates) in funding, grown to 35 million downloads and now generates monthly sales of 10 billion yen ($97 million) and became a unicorn. Since becoming a unicorn, downloads of the start-up's app have increased from 30 million to 35 million in Japan.
Mercari, which also has offices in the U.S and the U.K., has seen U.S. downloads jump to 20 million, doubling since March. The start-up says it is focusing on the No. 1 economy, where it has not yet introduced commissions on sold items. A Mercari spokesperson said its U.S. earnings have risen sixfold since 2015, though it declined to be more specific.
A bridge between Silicon Valley and Japan
Mercari is doing more than just raise money — it's becoming the poster child for Japan's emerging start-up class and and a maverick that defies traditional Japanese corporate culture and continues to attract more investors. It's youthfulness and investment strength also provides a stark contrast to a national economy defined by a rapidly aging population and high public debt, both of which still lack effective policy solutions.
High above the Tokyo's fashionably grungy Shibuya alleyways and Roppongi's party-weary streets, brightly-colored helium balloons fill the air over desks in the offices of the e-commerce darling. The balloons are not to celebrate the company's unicorn status. Nor are they to proclaim the continuing rise in domestic investment. They are "welcome" decorations, each bearing the name of a new recruit. In the six months through the March, Mercari's staff increased from 100 to 150. The company also has 120 members based in Sendai, a northeastern Japanese city struck by the massive earthquake and tsunami of 2011.