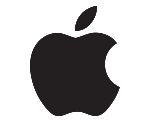 Apple to Open New Research Site in Japan
Date: Dec 9, 2014
Source: The Wall Street Journal
Apple confirmed Tuesday that it would open a new research site in Japan after Prime Minister Shinzo Abe boasted on the campaign trail that the U.S. tech giant planned to step up its investment in the country.
"We're excited to expand our operations in Japan with a new technical development center in Yokohama which will create dozens of new jobs," Apple said in a statement.
The company was responding to comments by Abe, who said in a stump speech in a suburb of Tokyo that Apple had decided to "conduct the most advanced research and development in Japan." He was campaigning ahead of national elections that are set for Sunday.
Abe billed the planned investment as a vote of confidence in his economic revival program, dubbed Abenomics. Among other things, Abenomics has led to a weakening of the Japanese currency, the yen, making Japan more affordable to outside investors.
"Foreign companies have started investing in Japan," Abe said.
Though Abe described the planned Apple site as "among the largest in Asia," the company already operates research and development centers elsewhere in Asia, including China and Taiwan. It has several large research facilities in Israel and has reportedly been considering sites in Europe.