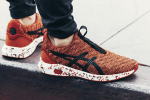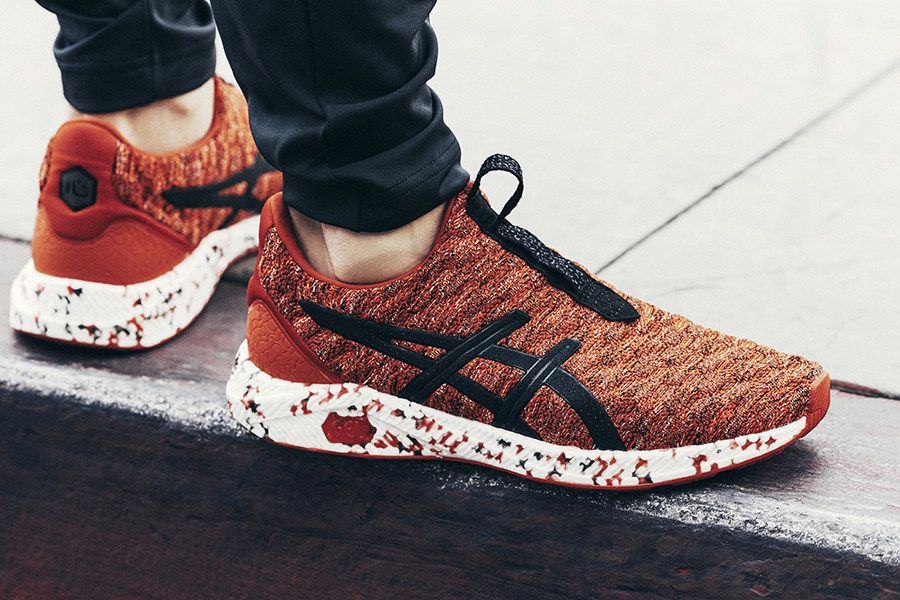 ASICS Unveils HYPERGEL™ Footwear Franchise
Date: Mar 19, 2018
Source: ASICS
BOSTON, March 19, 2018 – ASICS America Corporation, the true sport performance brand, today announced the launch of the brand's newest HYPERGEL™ footwear franchise, unveiling the HYPERGEL-KENZEN™ exclusively with Foot Locker, Inc. The new line of footwear combines street style with high performance GEL® technology proprietary to ASICS, for all day and all night comfort.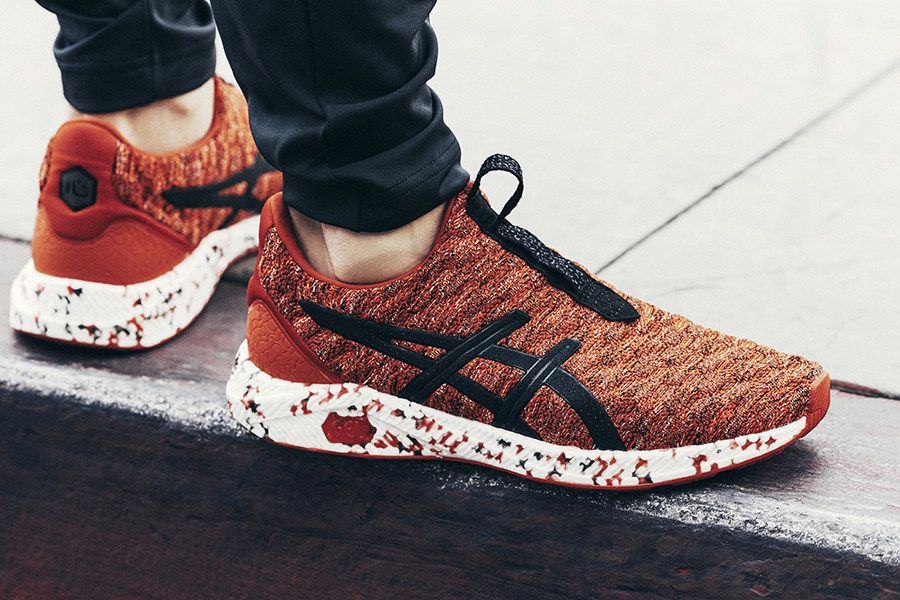 ASICS HyperGEL-Kenzen Nylon Running Shoes
The new design incorporates GEL® technology with slip-on construction and GEL beads integrated into the midsole. Every HYPERGEL shoe is unique and provides an enhanced cushion effect which reduces impact and preserves energy, resulting in improved comfort and endurance as the midsole restores its form faster than comparable footwear models.
Timed to the launch, ASICS and Foot Locker, Inc. are rolling out a HYPERGEL-KENZEN x Aoki campaign featuring international DJ and producer Steve Aoki in stores nationwide, including Foot Locker, Lady Foot Locker, Footaction, Champs Sports, SIX:02 and Eastbay. The campaign celebrates those who are constantly moving, always in search of inspiration – the creators who thrive on always creating, thinking and progressing.
"HYPERGEL is a new look for ASICS and we are proud to introduce a model that balances a unique aesthetic design with the performance technology for our consumers that are constantly on the move," said Gene McCarthy, President and CEO, ASICS America Corporation. "We are thrilled to launch this new franchise with our partners at Foot Locker, Inc. and Steve Aoki, who lives each day to the fullest, in constant motion with purpose and determination."
"We are excited to partner with ASICS for the launch of HYPERGEL-KENZEN x Aoki," said Jed Berger, Chief Marketing Officer for Foot Locker North America. "Just like Steve Aoki, our customers live an always on lifestyle and are looking for a hybrid of performance technology fused with an awesome design. ASICS is synonymous with their great GEL technology and design and the HYPERGEL is a great addition to both of our footwear portfolios. We look forward to introducing it to our consumers across the Foot Locker, Inc. family of brands."
Aoki, who serves as the muse behind HYPERGEL, plays over 250 shows a year and holds two bachelor's degrees. Constantly producing, designing, inventing – always moving. The shoe is a testament to the versatility and endurance coveted in the marketplace today to cater to the newest generation of movers and creators.
"I am excited to be the face of HYPERGEL," said Aoki. "I really like the futuristic look of the shoe. Whether I am in the gym, working in the studio or performing on stage, they are always on."
The HYPERGEL-KENZEN x Aoki campaign will come to life across multiple channels including a 'Steve in 24' digital content series showcasing Aoki's nonstop movement throughout a full, 24-hour period. As part of the launch, ASICS and Foot Locker, Inc. will celebrate perpetual creators with an immersive pop-up experience in New York City on March 19 that is open to the public. The experience will culminate that evening at 8:00pm with an intimate Steve Aoki appearance for ticketed guests. For more information, please visit @ASICS on Instagram.
About HYPERGEL™:
The HYPERGEL platform introduces a midsole with rebound and cushioning for all-day support. It provides maximum versatility during a run in the gym or on the street, and reduces impact to the body, preserving energy which allows for more movement.
Developed and tested at the Institute of Sports Science in Kobe, Japan
Provides about 30% more bounce than standard EVA with excellent cushioning
Restores its form faster than any comparable materials offering consistent comfort for all day wear
Each midsole consists of about 15% beads made of GEL® brand technology, which is uniquely distributed in each individual shoe
Two additional models in the HyperGEL family will roll out over the course of 2018
HYPERGEL-KENZEN™:
GEL® brand technology beads integrated into the midsole
Knit upper
TPU heel counter
MONO-SOCK®
Available colorways for Men:
– Cherry Tomato/ Black/ Cherry Tomato
– Black /Fiery Red/ White
Available colorways for Women:
– Black/ Opal Green/ White
– Begonia Pink/ Seashell Pink/ Begonia Pink
The first shoe to launch – the HYPERGEL- KENZEN, retails for $130 and will be available Tuesday, March 20 exclusively at Foot Locker, Inc. brands in-store and online, and available starting April 1, in ASICS retail locations.
You can purchase their products link below.