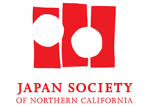 Award of Honor Gala 2013 – Japan Society of Northern California
Venue: The Westin St. Francis in Union Square
Location: 335 Powell St., San Francisco, CA 94102 USA
Date: Saturday, November 16, 2013
VIP Reception: 5:30 PM
General Reception: 6:00 PM
Dinner Program: 7:15 PM
Organizer: Japan Society of Northern California

On November 16, 2013, Japan Society of Northern California (JSNC) will be holding its biggest fund-raiser event of the year, the 27th Annual Gala at the Westin St. Francis Hotel in San Francisco. This year, the JSNC will recognize Dr. Shinya Yamanaka's groundbreaking research and 2012 Nobel Peace Prize in Medicine with its World Visionary Award. We will also bestow both Margrit Mondavi of Mondavi Winery and Kenzo Tsujimoto of Kenzo Estate with its Award of Honor for their respective contributions to the wine industry.
---
Honoree Biographies
World Visionary Award Recipient: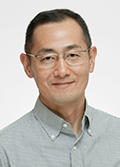 Shinya Yamanaka, PhD
Dr. Yamanaka (山中伸弥) is a Japanese physician and researcher of adult stem cells. He serves as director of the Center for IPS Cell Research and Application and a professor at the Institute for Frontier Medical Sciences at Kyoto University; as a senior researcher at the UCSF-affiliated J. David Gladstone Institutes in San Francisco, California; and as professor of anatomy at the University of California, San Francisco (UCSF). Yamanaka is also the current president of the International Society for Stem Cell Research (ISSCR).
He received the Wolf Prize in Medicine in 2011 with Rudolf Jaenisch and the Millennium Technology Prize in 2012 together with Linus Torvalds. In 2012 Yamanaka and John Gurdon were awarded the Nobel Prize for Physiology or Medicine for their pioneering discovery of a way to convert mature cells to stem cells. In 2013 he was awarded the $3 million Breakthrough Prize in Life Sciences for his work.
Award of Honor Recipients: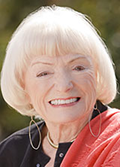 Margrit Biever Mondavi
Ms. Mondavi is vice president of cultural affairs at the Robert Mondavi Winery, which she joined in 1967. Under her direction, Robert Mondavi Winery developed original cultural and culinary arts programs. In 1980 Margrit and the late Robert Mondavi married and worked as a team on many philanthropic activities for the community, including the founding of COPIA, the American Center for Wine, Food, and the Arts in Napa; the establishment of the Robert Mondavi Institute for Wine and Food Science at the University of California, Davis where Mrs. Mondavi is on the board; and the establishment of the Robert and Margrit Mondavi Center for the Performing Arts, also at UC Davis. She is the author with Janet Fletcher of the recent book, Sketchbook: Reflections on Wine, Food, Art, Family, Romance and Life. She lived several years in Japan and promoted trade and friendship between California and Japan through the Robert Mondavi Winery offices in Japan.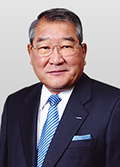 Kenzo Tsujimoto
Mr. Tsujimoto (辻本憲三) is Founder, Chairman and CEO of Capcom, Co. Ltd. and Chairman of Capcom U.S.A., Inc., as well as owner of Kenzo Estate. In 1979 Mr. Tsujimoto founded the company that would become Capcom, now one of the world's most successful video game publishers, in Osaka. Within a few years the company had achieved international success through development of original games like "Street Fighter" and "Mega Man." While continuing to lead Capcom through a period of dramatic change and growth in the video games business, in 1990 Mr. Tsujimoto acquired the vast area of undeveloped land in Napa Valley that would become Kenzo Estate. With Japanese-inspired names like Ai, Asatsuyu and Murasaki, Kenzo Estate wines have since become known and appreciated throughout the world for their uniqueness and refinement. Mr. Tsujimoto and his wife Natsuko are significant contributors to community causes in Napa Valley, through Auction Napa Valley and other organizations, focusing particularly on children's issues.
---
Cost:
PLEASE NOTE: Registration is required by midnight Friday, November 8, 2013. No walk-ins are permitted. No refunds will be issued for cancellations received after 5:00 pm Friday, October 18, 2013. Your contribution to the JSNC is tax-deductible to the full extent allowed by law.