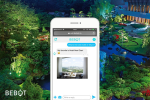 Chatbot Concierge 'Bebot' Comes to Tokyo's Iconic Hotel New Otani
Date: May 23, 2018
Source: Bespoke Inc.
TOKYO, May 23, 2018 – New Otani Hotels and Bespoke Inc. are proud to announce the launch of Artificial Intelligence (AI) chatbot service Bebot at Hotel New Otani Tokyo. Already available at Narita Airport and Tokyo Station, Bebot is fast becoming an essential travel partner for visitors to Japan, and is available at Hotel New Otani in English and Chinese.
Located in central Tokyo, the Hotel New Otani opened in 1964 to coincide with the Tokyo Olympics that year. Now ahead of the 2020 Olympics, the property will launch the AI Bebot concierge for all its guests, accessible on mobile devices by scanning a QR code. The chat service can be used on any browser, without the need for any additional downloads.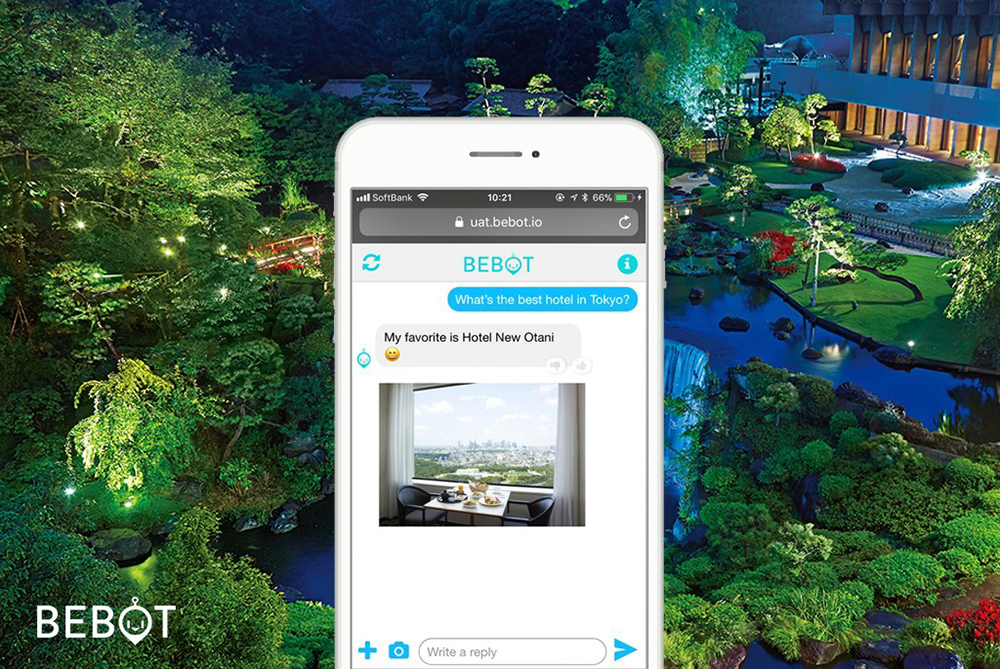 Chat for hotel FAQ, local recommendations, directions and more. Available 24/7 and in multiple languages.
The New Otani Tokyo has a long history of blending Japanese tradition with modernity. Home to a 400 years old Japanese garden and built on the site of the former residence of samurai lord Katō Kiyomasa, the hotel has hosted numerous heads of state over the years. Initially famed for its pioneering and unique revolving restaurant on its highest floor, it was also the filming location for the 1967 James Bond film, "You Only Live Twice."
Extensively renovated and remodeled in 2007, the hotel now has 1,479 rooms and 38 restaurants. Now, guests will be able to navigate their way throughout the complex, and receive detailed information on the hotel's facilities and services, all from their own personal mobile device. Bebot will also provide information on destinations and routes around the city.
"We are delighted to launch Bebot at this most iconic of hotels and provide their guests from around the world a convenient service to help them navigate Tokyo much easier," says Akemi Tsunagawa, Bespoke Inc. founder and CEO.
Bebot, known as Japan's first hotel chatbot has been developed using both human chat services and AI developed by Bespoke Inc. Guests can make requests for recommendations, reservations, and services, or ask specific questions related to their travel experience by chat, and receive tips, directions, and reviews without leaving the chat screen.
First released in Aomori in April 2017, Bebot allows establishments to customize their own FAQs to make sure guests always have the correct information in their hands. With the launch of Bebot at various hotels, International Airports, and train stations, the use of AI technology by regular consumers and travelers is set to significantly expand in Japan.
The Bebot concierge service has received rave reviews from guests of numerous other hotels in which it already operates. "The best feature of the hotel is something called Bebot" reported one guest from Seattle. "It's basically concierge on the go. I felt like I have a great travel advisor. I wish all hotel[s] has such a feature." "The staff in live chat is very friendly and good in English" reported another user named clelow695 via Tripadvisor. "[Bebot] replies promptly even at midnight."