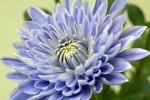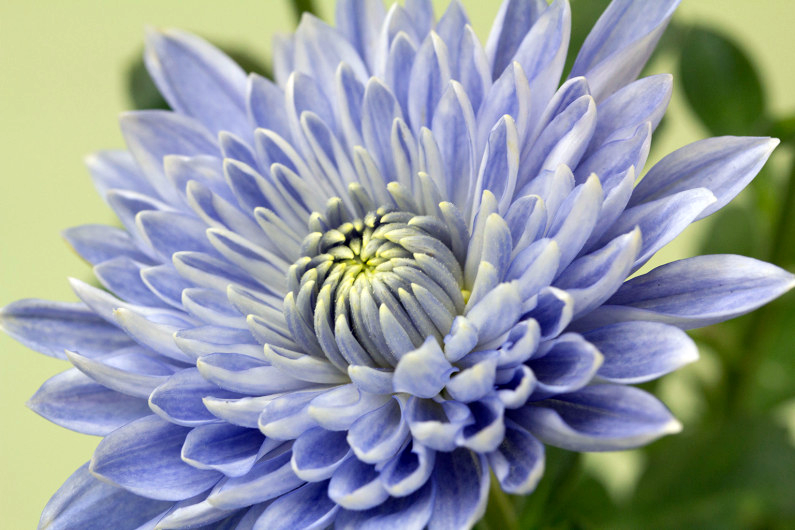 World's first blue chrysanthemums through gene engineering
Also under development: fragrant moss, non-wilting flowers, glow-in-the-dark weeds
Date: July 26, 2017
Source: The Mercury News By LISA M. KRIEGER
A flower is one of nature's most beautiful creations — but gene engineers think they can make it even better.
For the first time, Japanese researchers have turned chrysanthemums' naturally pink or red booms into true blue — an unattainable holy grail of the flower world.
The team, which announced its success on Wednesday in the journal Science Advances, engineered chrysanthemums by inserting genes that stimulate the synthesis of blue pigment from two other blue-flowering plants: butterfly peas and Canterbury bells.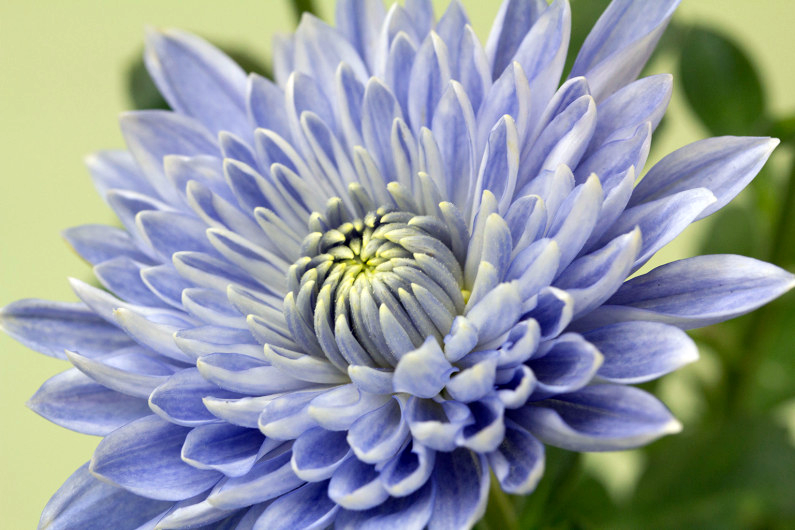 A blue transgenic Taihei chrysanthemum. Scientists modified two genes to create the "true blue" flower. (Naonobu Noda/NARO)
Despite great effort, conventional breeding techniques haven't yielded blue chrysanthemums, according to Naonobu Noda and colleagues of the National Agriculture and Food Research Organization and biotech company Suntory, a leading consumer product company, which has invested billions of yen in the creation of blue flowers since 1990.