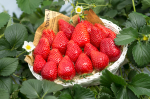 Chiba Prefecture Governor Morita to Visit Thailand
Date: Feb 2, 2018
Source: Chiba Prefectural Government
Kensaku Morita, Governor of Chiba Prefecture, will visit Thailand on February 3 – 8, 2018, to promote agricultural and fishery products from his Japanese prefecture and its tourist charms.
February 4 (Sun.) : Chiba Prefecture Agricultural/Fishery Product Fair, 1:00 p.m. – 1:30 p.m. (*), Central Food Hall Chidlom
This fair showcases agricultural and fishery products that Chiba Prefecture is proud of, including the new sweet and juicy strawberry variety CHI-BA+BERRY, which is making its Thai debut.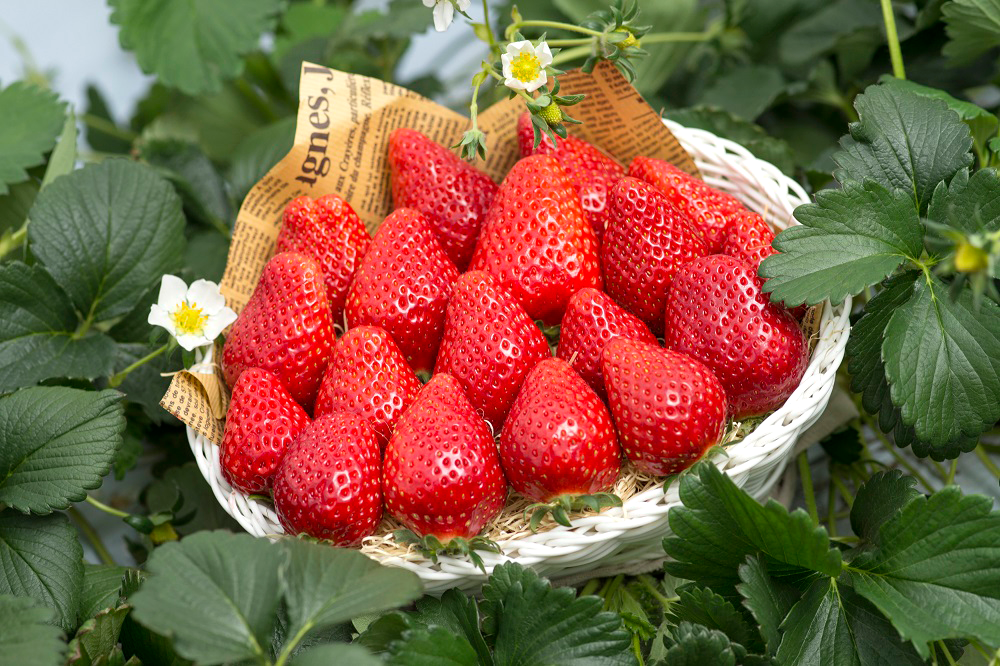 Chiba prefecture has a lot of fruit juice, plenty of sour taste in addition to sweet taste, and developed a new variety of strawberries that is very delicious, "CHI-BA+BERRY".
February 5 (Mon.) : Tourism Seminar/Business Meeting, 10:30 a.m. – 10:45 a.m. (*), Holiday Inn Chiang Mai
Chiba hosts its first tourism seminar and business meeting in Chiang Mai to present to local tourism operators the sightseeing charms of the prefecture, including Tokyo Disneyland, flower fields and "onsen" hot springs. It brings together dozens of tourism operators from both Chiba Prefecture and Thailand who are expected to engage in serious business talks.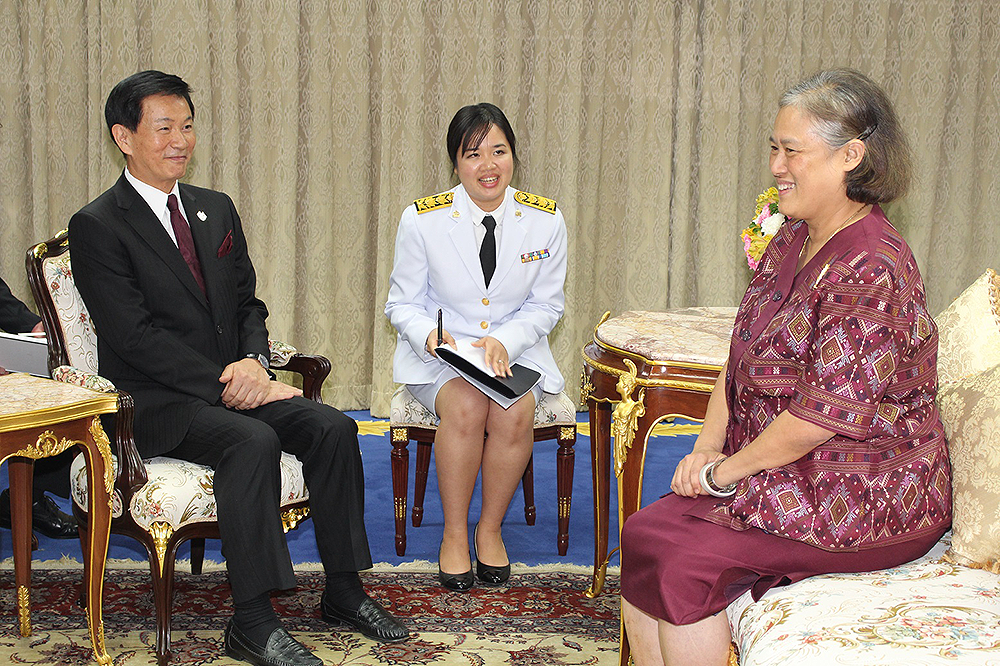 February 7 (Wed.) : Event to Promote Charms of Chiba, 2:50 p.m. – 3:10 p.m. (*), Grande Centre Point Terminal 21
This event is aimed at providing immersive experiences in cuisine, tourism, culture, etc., by offering a glimpse of Japanese culture with a kimono-dressing performance and by setting up such props as panels showing images of Chiba with which visitors can take selfie shots to imagine if they are there, and a food-sampling corner serving sweets and strawberries from Chiba.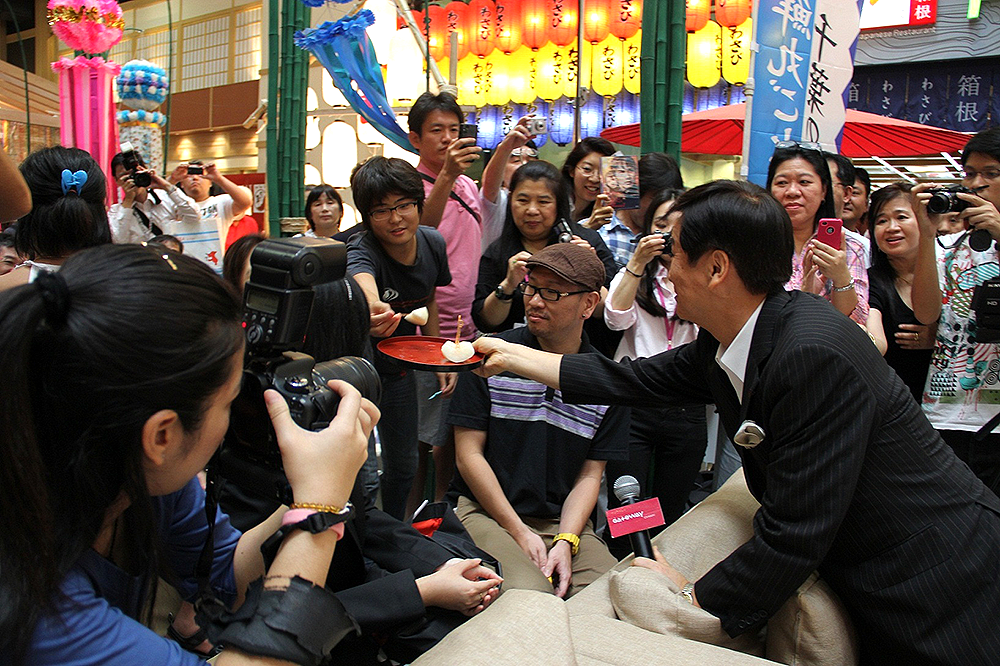 February 7 (Wed.) : Party to Sample Agricultural and Fishery Products from Chiba Prefecture, 4:00 p.m. – 4:30 p.m. (*), Torajiro Japanese Restaurant
At this party, chefs from local Japanese food restaurants and buyers of agricultural and fishery products are treated to sashimi, sushi and other delights using fish fresh from Chiba, one of the leading fishing regions in Japan.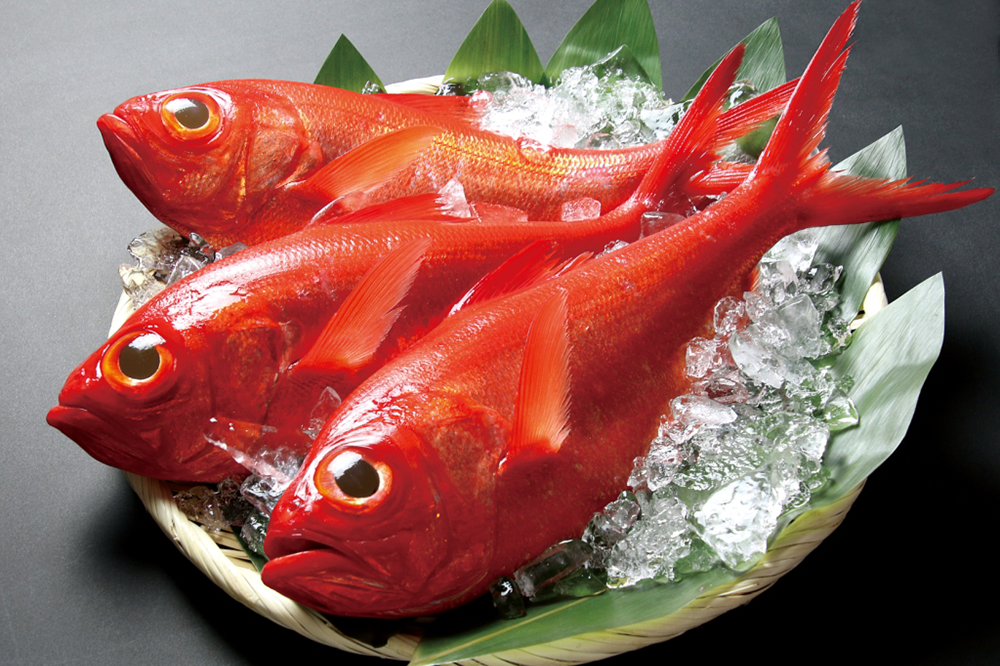 Kimmedai is selected as a fish "winter" in the four seasons in Chiba Prefecture. Boasting one of the best producers in the country.
(*) All times (provisional) indicate when the governor participates in these events.
Governor Morita:
A former actor. Starred in Japanese TV series "Kendo," which was also broadcast in Thailand. This is his third visit to Thailand. He was received in audience by Princess Sirindhorn when he visited the kingdom in 2012 and 2015.sited the kingdom in 2012 and 2015.
Check out the information on hotels and ryokans recommended in Chiba Prefecture!