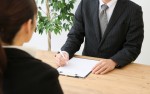 98% of new university, high school graduates secure jobs
Date: May 18, 2018
Source: Jiji Press
TOKYO — The employment rate for people who graduated from Japanese universities in spring this year came to 98.0 percent as of April 1, the highest since the survey started in 1997, the labor and education ministries said Friday.
The rate, up 0.4 percentage point from a year earlier, rewrote the record for the third straight year and marked the seventh consecutive year of improvement.
For new high school graduates, the employment rate rose 0.1 point to stand at 98.1 percent at the end of March, up for eight years on end and hitting the highest since spring 1991, the education ministry said.
"Companies have become increasingly eager to hire new graduates thanks to an economic recovery," an education ministry official said.
Among the university graduates, the employment rate was up 0.6 point at 97.5 percent for men and up 0.2 point at 98.6 percent for women, both record highs.
The survey also showed 98.2 percent of university graduates who majored in humanities secured jobs, up 0.9 point.
Meanwhile, the employment rate for graduates from science or engineering faculties declined 1.5 points to 97.2 percent, falling below the rate for those with humanities majors for the first time.
In the high school survey, the employment rate stood at 98.5 percent for male graduates and 97.4 percent for female graduates, both unchanged from a year earlier. By prefecture, the employment rate was the highest in Toyama at 99.9 percent, followed by Fukui, at 99.8 percent, and Ishikawa, at 99.7 percent.
The university survey covered 4,770 graduates from a total of 62 universities, and the high school survey targeted 187,715 students who hoped to start working after graduation rather than moving on to higher education.