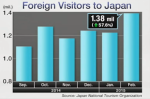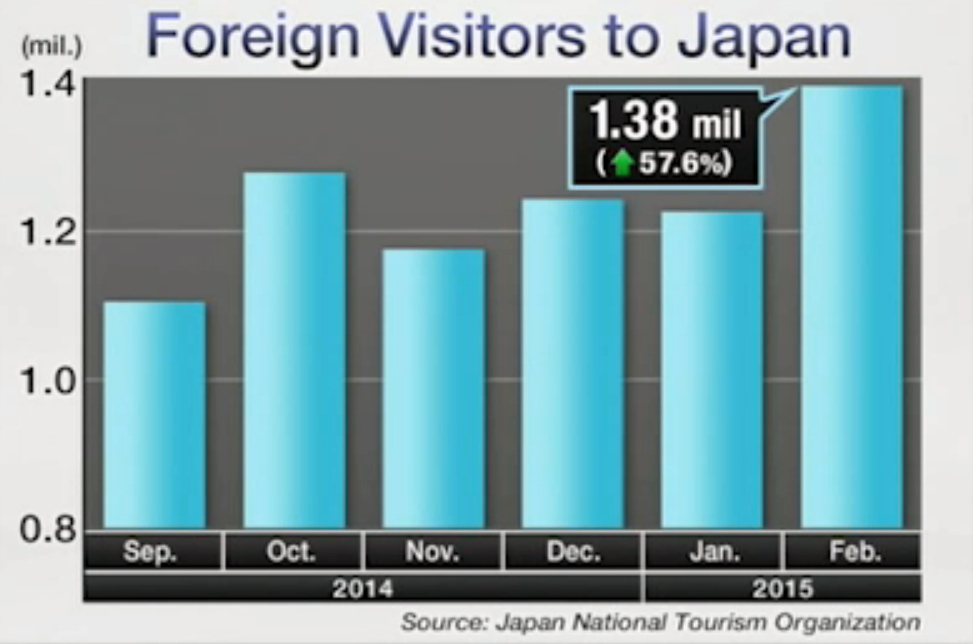 February sees record number of foreign visitors
Date: Mar. 18, 2015
Source: NHK World
Foreign tourists have been making a beeline for Japan, mainly drawn by the weaker yen. Their numbers spiked last month during the Lunar New Year holidays, setting a single-month record.
Officials at the Japan National Tourism Organization say about 1.4 million people visited Japan in February. That's up more than 57 percent from the year before. The organization said that's the most people to visit in a single month since it starting keeping track of such data in 1964.
The number of tourists from mainland China more than doubled from last February to roughly 360,000. The figure for Hong Kong rose about 70 percent to 110,000. Both numbers are record highs.
Tourism officials say the upward trend is likely to continue. They expect more people to visit for the cherry-blossom viewing season.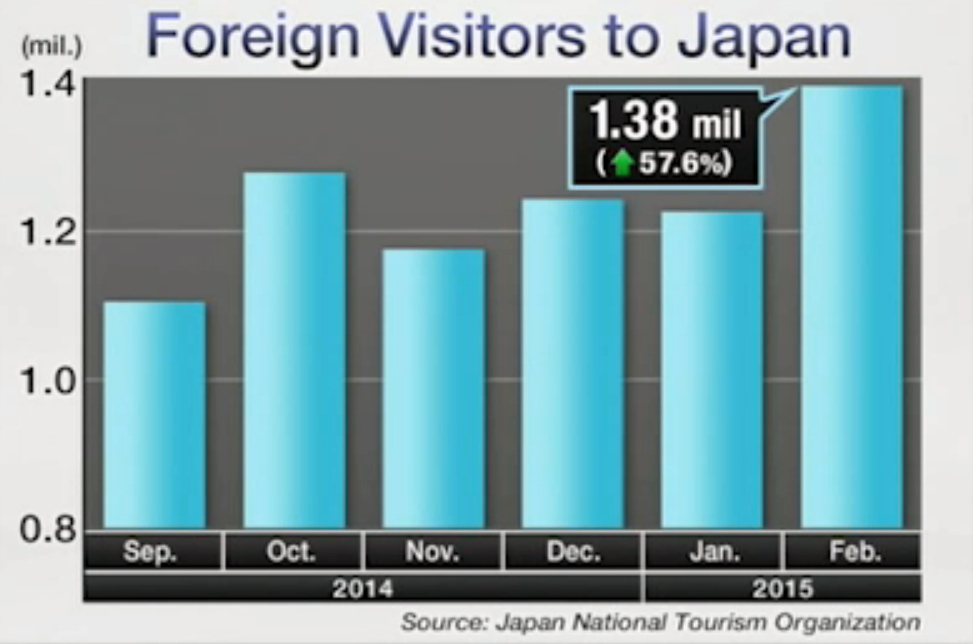 ---
Visitors to Japan hit monthly record in February
Date: Mar. 18, 2015
Source: Nikkei Asian Review
TOKYO — A total of 1.38 million foreigners visited Japan in February, up 58% from a year earlier, the Japan National Tourism Organization said Wednesday.
The figure is the highest ever for a single month since tracking of the statistics began in 1964. The number of Chinese travelers surged 160% to 359,100, as they took advantage of the Lunar New Year break.
By contrast, the number of Japanese venturing overseas dropped 10% to 1.26 million, falling for a ninth consecutive month.
Additions to tax-exempt lineups and relaxed visa rules are said to have helped international tourism. A weak yen also worked in favor of foreigners visiting Japan.
South Korean visitors to Japan rose 39% to 321,600, while the number of Taiwanese tourists jumped 45% to 277,600. Russian visitors fell 18% to 2,800, a third consecutive monthly decline. The ruble's depreciation is said to be a factor.