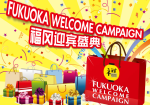 Ctrip Global Shopping to Promote Fukuoka Welcome Campaign for October 1st Holiday
Date: Sep 7, 2017
Source: Ctrip.com International Ltd.
SHANGHAI, Sept. 7, 2017 /PRNewswire/ — Ctrip.com International, Ltd., under its Ctrip Global Shopping service announced the signing of a memorandum of understanding ("MOU") agreement with Fukuoka Welcome Campaign. Ctrip Global Shopping and Fukuoka Welcome Campaign will cooperate to roll out products, services, marketing and promotional activities with local merchants to promote Fukuoka, Japan as a unique tourist and shopping destination to Chinese tourists.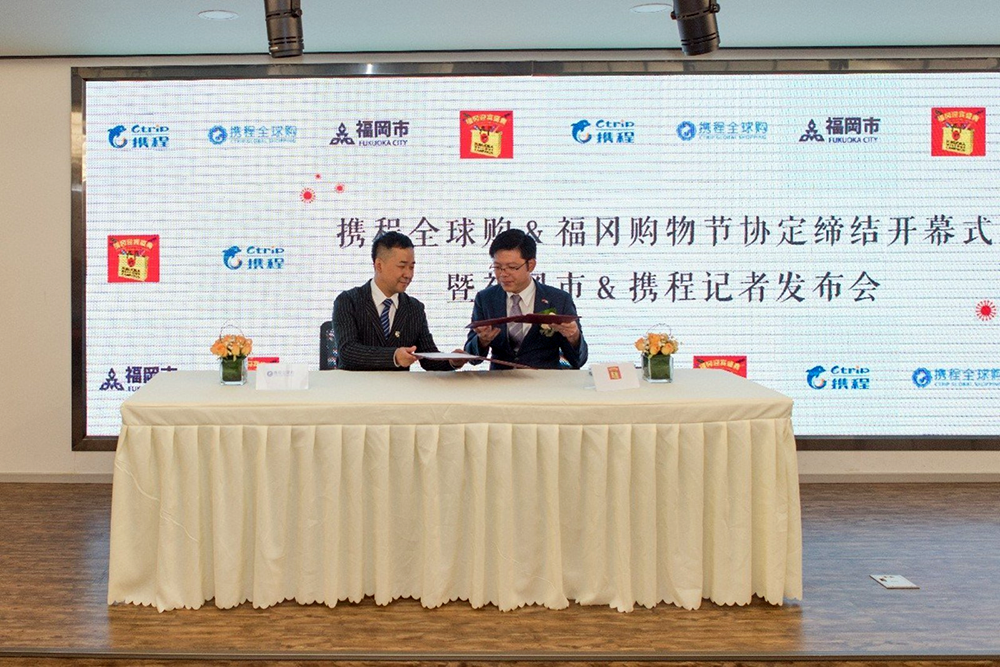 Michael Liu, Ctrip Global Shopping CEO & Hajime Tawada,Fukuoka Welcome Campaign Representative
Japan's Tourism Department released the latest data that showed from January to July this year, visitors from mainland China continues to grow year-on-year, and Chinese tourists represent the largest tourist constituency. Ctrip facilitates a large percentage of Chinese tourism to Japan.
Ctrip Global Shopping platform, under Ctrip Financial Services Business Unit, focuses on "Buy" to provide information related to the merchants in the tourist destinations, in-store cash back/discount and VIP reception services to Chinese tourists. Since its launch, the Ctrip Global Shopping has become a frequently-visited premium platform for Chinese outbound tourists, who enjoy its variety of offerings. Today, the Ctrip Global Shopping has partnerships encompassing over 30 countries or regions in over 400 cities with nearly 3,000 merchants.
Fukuoka Welcome Campaign started in an annual event that was started in 2013. The event covers the whole city and aims to promote local businesses. This year's event will run from October 1st to October 31st. The event website will be online from September 19th on welcomecampaign.com. Fukuoka is the 5th largest city in Japan and the closest city to China.