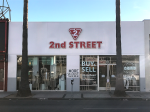 2nd STREET USA to Launch Its First US Store on Melrose in Los Angeles
Over 10,000 men's and women's clothing and clothing accessories – Japan's Highest Grossing Second Hand Clothing and Fashion Accessories Retailer
Date: Feb. 17, 2018
Source: GEO Holdings
LOS ANGELES & NAGOYA, Japan – 2nd STREET USA, a subsidiary of GEO Holdings is set to launch its first-ever US store, "2nd STREET Melrose," on trendy Melrose Avenue in Los Angeles, California on January 12, 2018.
This launch marks the first time for a 2nd STREET to be established outside its home country of Japan. Within Japan, 2nd STREET has a massive presence in the second hand clothes market with the highest number of stores(*1) and highest grossing sales of second hand clothing and fashion accessories(*2) in the industry. Incidentally, this store also represents the first time for any Japanese second hand clothes store chain to make a foray into North America.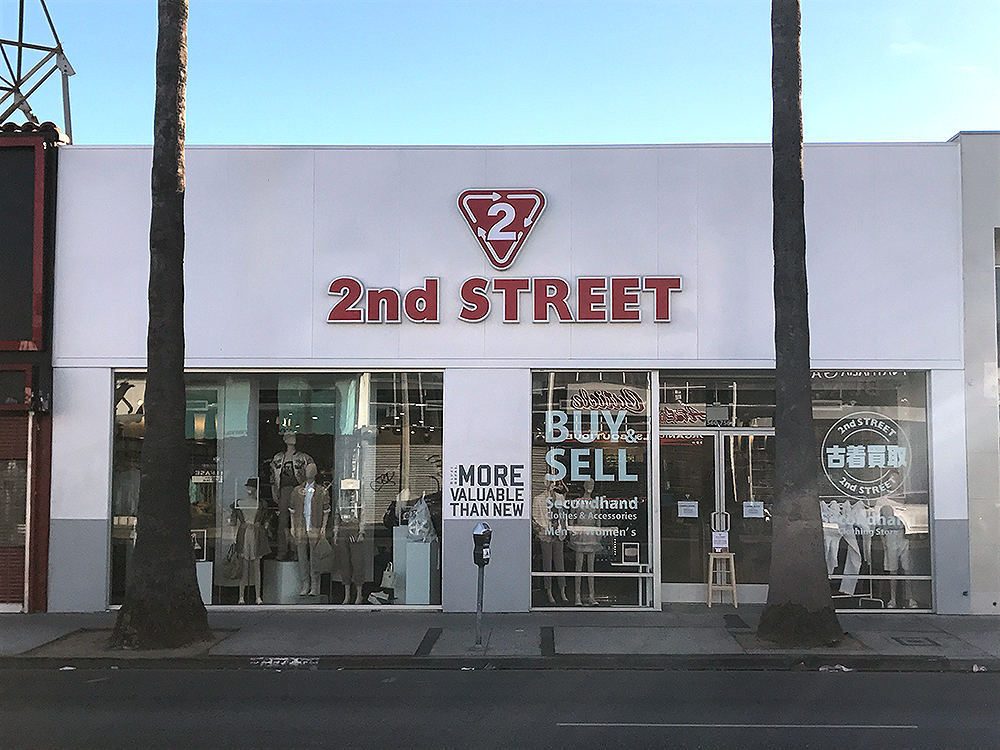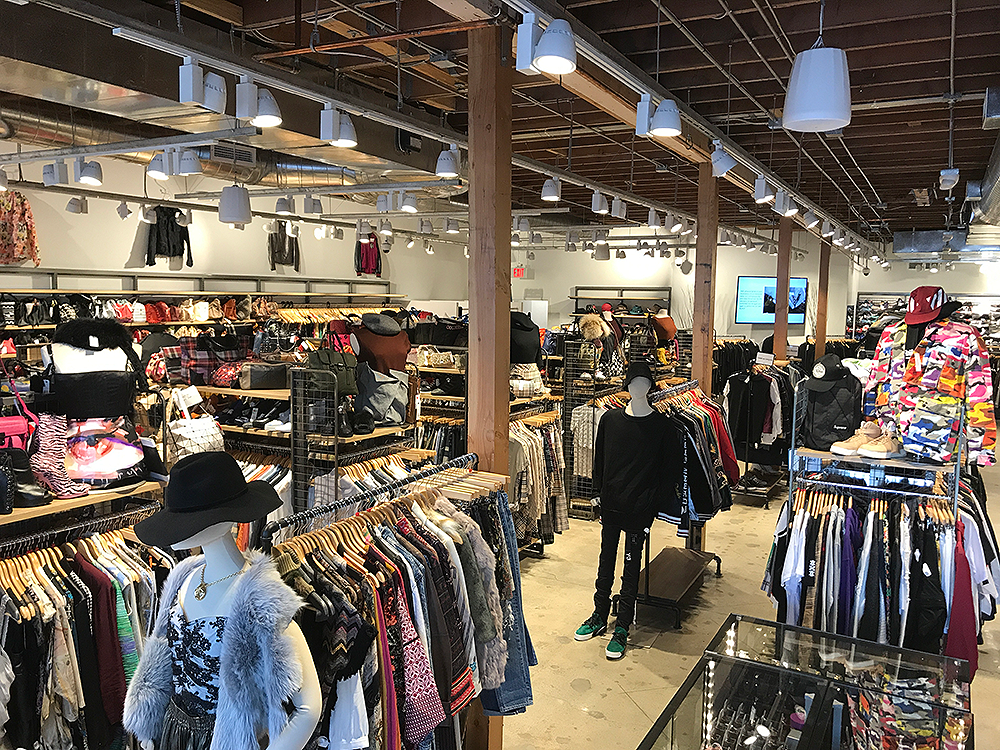 Opening in an area known for its high concentration of fashion brands, 2nd STREET Melrose will be not only a seller of clothing, but also a buyer. Notably, purchasing is not limited just to brand-name items.
Some 10,000 men's and women's clothing and clothing accessories will be handled, offering a broad assortment that includes not only well-known international designer labels such as Supreme, MCM、Burberry, and Vivienne Westwood, but also 'big-in-Japan' designer labels such as Comme des Garçons, A Bathing Ape, Porter, and many more.
2nd STREET will also sell "KUROFINE," a lineup of clothing produced by Kyoto Montsuki Co., Ltd., which recycles used clothing items as new by dyeing color-faded or stained clothing to a deep black through a special dyeing process. Their contribution to the conservation of the environment through its reuse business is a guiding principle in all 2nd STREET's activities, which it realizes by not only selling used items but purchasing them as well.
First year sales at 2nd STREET Melrose are forecast to be roughly $100,000 US dollars per month. 2nd STREET USA has further plans to open two more stores in California sometime in fiscal 2018 (Apr 2018 to Mar 2019) and aims to expand to 10 stores in the US by 2020.
"I am delighted and honored to be opening our first North American 2nd STREET store on Melrose in Los Angeles," said Masahiro Kikuchi, CEO of 2nd STREET USA, INC. "2nd STREET is committed to offering–in a way people have come to expect from Japanese culture–reliable quality goods that have been carefully selected, and customer service with attentive hospitality (Japanese-style hospitality)."
"I am eagerly looking forward to seeing how well Japan's inspiring reuse concept, 'to bring about good things from objects,' is able to flourish in the American market," Kikuchi added. "I can say with conviction that our customers' shopping experience at 2nd STREET will exceed their expectations."
About KUROFINE
2nd STREET Melrose will sell black-dyed second hand apparel prepared by Kyoto Montsuki Co., Ltd.
* Dyeing services are not offered.
*1: 578 stores – end of December 2017
*2: Results ending March 2017