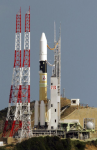 H2A No. 29 launched; Japan's first commercial launch
Date: Nov 24, 2015
Source: The Japan News
TANEGASHIMA, Kagoshima — Mitsubishi Heavy Industries (MHI) launched H2A rocket No. 29, carrying the Canadian telecommunications satellite Telstar 12V, from the Tanegashima Space Center in Kagoshima Prefecture at 3:50 p.m. on Tuesday. This is Japan's first launch of a commercial satellite.
The separation of Telstar 12V was to be conducted on Tuesday night.
So far, 27 out of 28 H2A rockets have been successfully launched. Successful launch of No. 29 brings success rate up to 96.6% and records the 23rd success in a row.
The No. 29 rocket engine was ignited five seconds before liftoff, with the rocket launching when the terminal countdown reached zero. After liftoff, the rocket roared smoothly toward the east, leaving a trail of white smoke in the sky.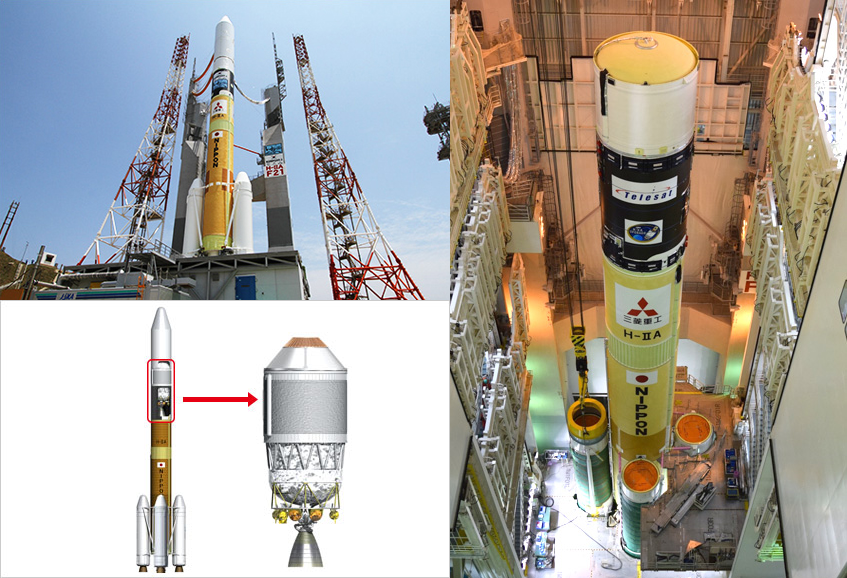 For the No. 29 rocket, the Japan Aerospace Exploration Agency (JAXA), which manages national space development, made the first major changes to the H2A's engineering design in the hopes of attracting more orders for commercial satellite launches.
The upgrades, including reduction of the amount of rocket fuel vaporization in space, have enabled the second stage of the two-stage rocket to increase the altitude at which a satellite is released from 300 kilometers above the Earth to 36,000 kilometers — close to the level of geostationary orbit. The upgrade is expected to help extend the life of a satellite in operation by saving the fuel it would have consumed to reach that orbit.
According to MHI, Telstar 12V, to be operated by Canadian company Telesat, was to be separated above South America approximately 4 hours and 30 minutes after liftoff. Telstar 12V will provide coverage of the United States, Europe, the Middle East and Africa. In addition to optimizing coverage of the regions, the satellite will provide new high-capacity coverage of Brazil and East Africa.