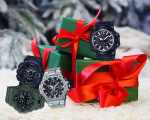 G-SHOCK Announces Stylish Timepiece Gift Ideas For The Holiday Season
Date: Casio, Inc.
Source: Dec 19, 2017
DOVER, N.J., Dec. 19, 2017 – With the holidays around the corner, Casio G-SHOCK offers a guide to some of the brand's stylish watches for men and women. No matter who's on your list this year, G-SHOCK's popular selections are available for a variety of activities and budgets. Top styles for men include the GA700UC, latest MUDMASTER models, connected GRAVITYMASTER, connected and mid-size G-STEEL models, plus the S-Series Step Tracker for women.
All holiday picks can be purchased at standard G-SHOCK retailers including select Macy's, www.gshock.com, and the G-SHOCK Soho Store, and come equipped with G-SHOCK's legendary technology of 200M water resistance, shock resistance, magnetic resistance, a bright LED light, stopwatch and 4 daily alarms.
For the Sporty Youth
A street style watch with coloring inspired by the palettes found in military uniforms and utility jackets, the GA700UC features a re-imagined case design, including a prominent front button and multi-dimensional dial design. The GA700UC timepieces also include 3D bold hour and minute hands, white super illuminator LED backlight and a five-year battery life. The GA700UC retails for $99 and is available in three colorways, including olive green (GA700UC-3A
), tan (GA700UC-5A
) and dark grey (GA700UC-8A
).

GA700UC
For the Refined, Fashion-Forward Male
Released in summer 2017, the all-new mid-size G-STEEL model is re-designed to feature a slimmer case. Available in traditional silver stainless steel case and band (GSTS310D-1A) as well as two resin band models with gold (GSTS300G-1A9) or blue (GSTS300G-1A2) IP cases, the timepieces feature a 1.4mm smaller face that is also 0.8mm thinner. All three boast G-SHOCK's tough solar technology making them capable of self-charging, and retail for $280.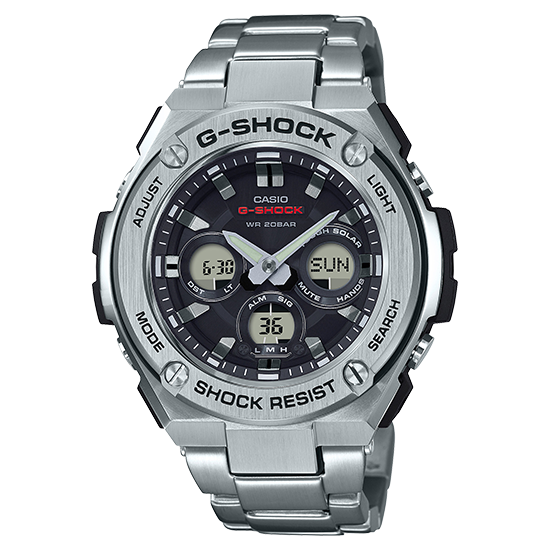 GSTS310D-1A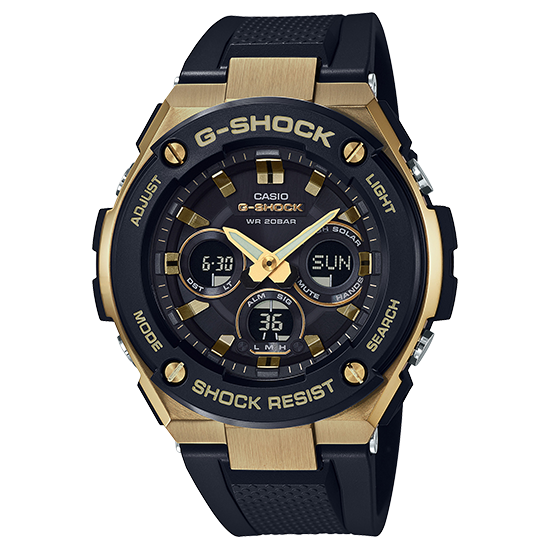 GSTS300G-1A9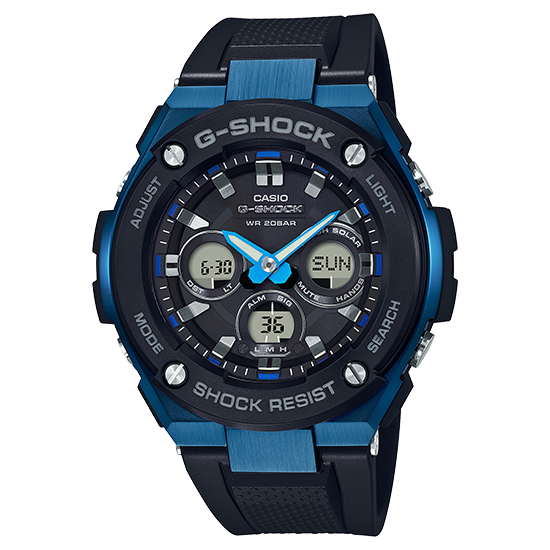 GSTS300G-1A2
In addition, G-SHOCK also recently introduced the first-ever connected men's G-STEEL, which is capable of pairing with smart phones via the G-SHOCK app. Featuring solar-powered charging capabilities, a functional face design and a super LED light for maximum visibility, the watch comes in silver stainless steel (GSTB100D-1A), black resin with a silver stainless steel bezel (GSTSB100-1A), and a special edition black resin with a black, carbon fiber bezel (GSTB100X-1A), as well as stainless steel with black and gold bezel, face and accents (GSTB100D-1A9). The GSTB100-1A retails for $320, while the GSTB100D-1A and GSTB100D-1A9 retail for $400. The GSTB100X-1A retails for $700 and is only available at select jewelers.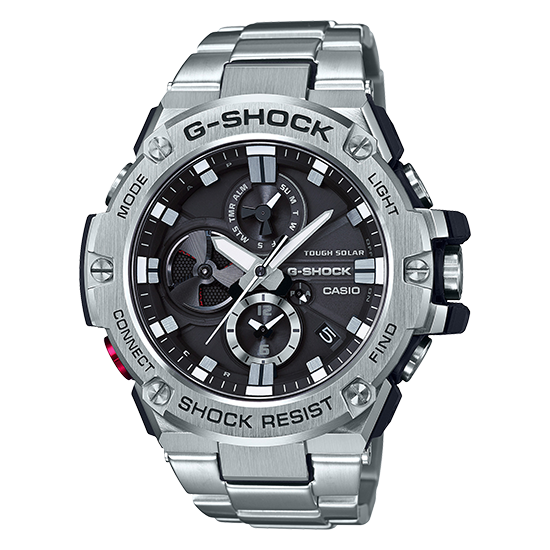 GSTB100D-1A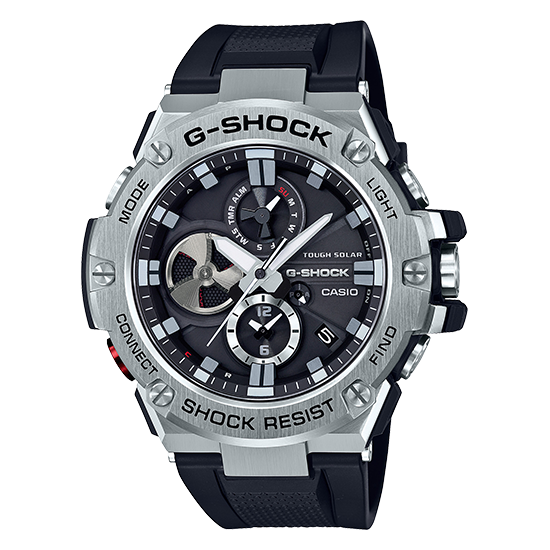 GSTSB100-1A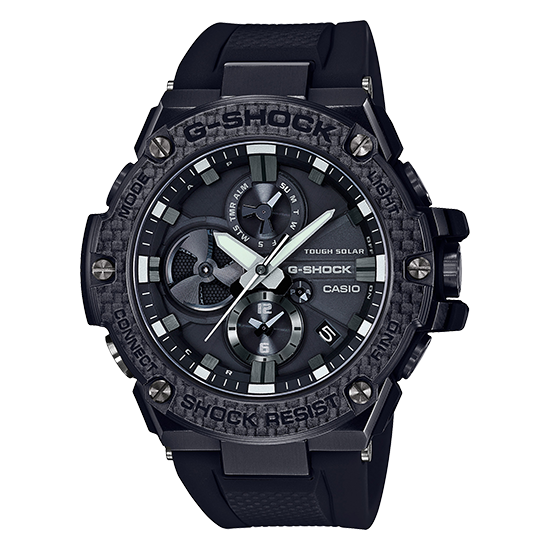 GSTB100X-1A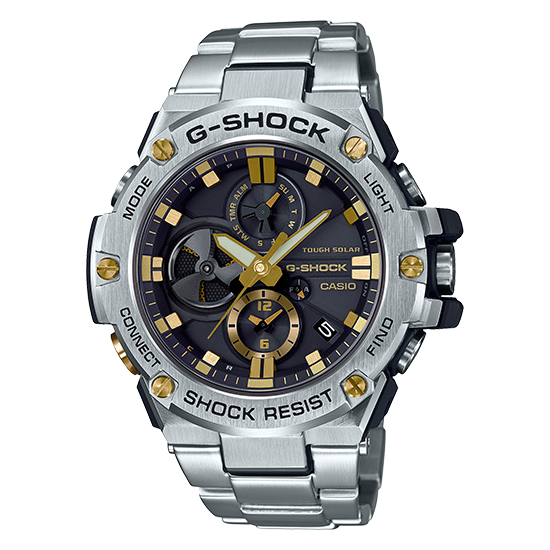 GSTB100D-1A9
For the Adventure Seeker
Equipped with mud-resistant structure and G-SHOCK's legendary twin sensor technology of a digital compass and thermometer, the GG1000 MUDMASTER offers the style and function that every weekend adventurer needs. Available in colorways of military khaki and army green, as well as recent additions of vintage gold (GG1000GB-1A) and rose gold (GG1000RG-1A), each model retails for $320.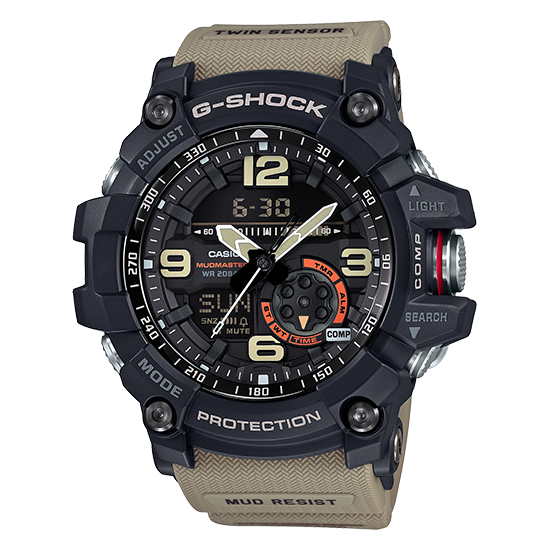 GG1000-1A5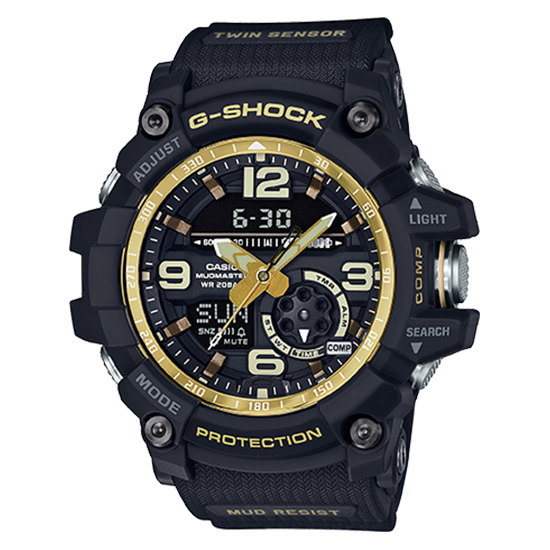 GG1000GB-1A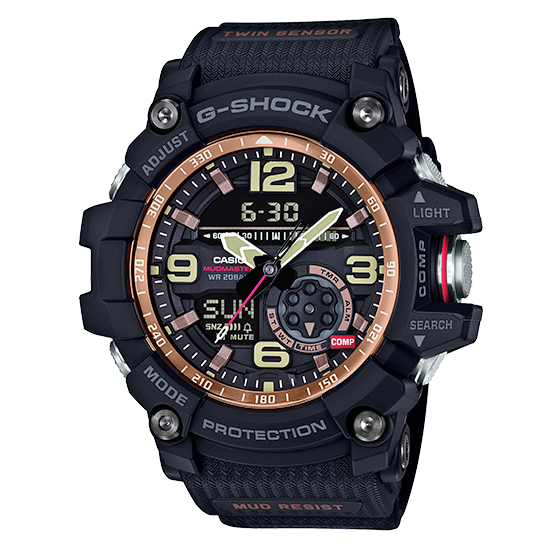 GG1000RG-1A
For the Jetsetter
Unveiled for the first time at Baselworld in March, the GPW2000-1A Gravitymaster is the first-ever Bluetooth connected model in the Master of G series. Built specifically for aviation experts and featuring connected GPS capabilities, the model also contains a longitude and latitude indicator. Other premium features include a sapphire crystal for minimal scratching, carbon fiber second hand, carbon fiber insert band and a unique carbon band lock insert. In addition, the GPW2000-1A features triple time adjust made possible via Bluetooth Connectivity and G-SHOCK's GPS Hybrid Wave Ceptor technology, providing accurate timekeeping virtually anywhere. The GPW2000-1A retails for $800.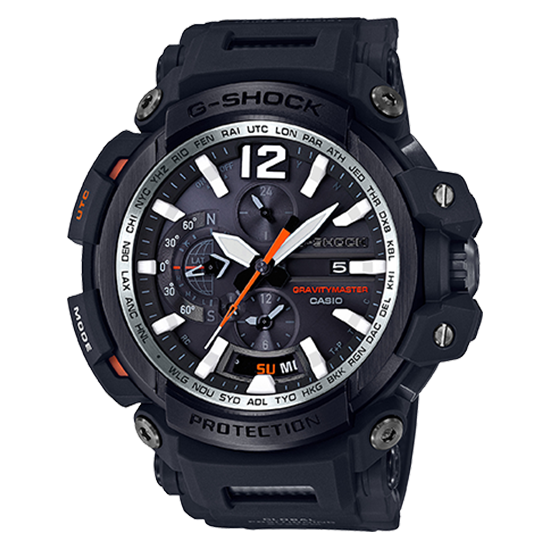 GPW2000-1A
For the Stylish and Active Woman
Introduced this fall, the women's GMAS130 is G-SHOCK's first-ever Ani-Digi Step Tracker watch in the women's S Series line. Perfect for those new years goals to get more exercise, the watch includes an automatic step counter display, an activity graph, and a non-active alert so users can easily assess their progress throughout the day. The collection is available for purchase in four matte colors including pastel shades of mint (GMAS130-2A) and pink (GMAS130-4A), as well as classic black (GMAS130-1A) and white (GMAS130-7A). Each model also features white accents on the face and retails for $130.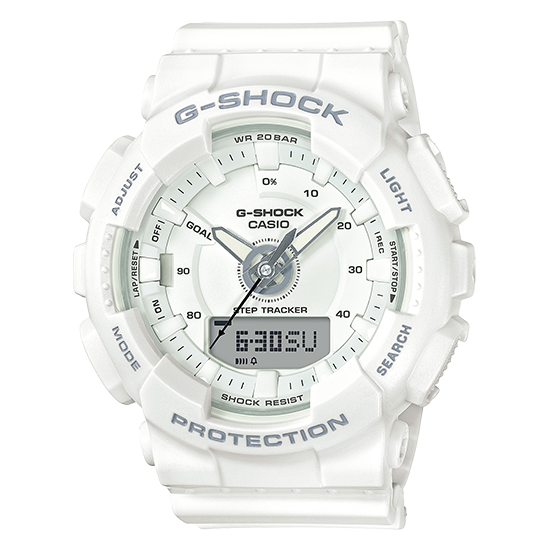 GMAS130-7A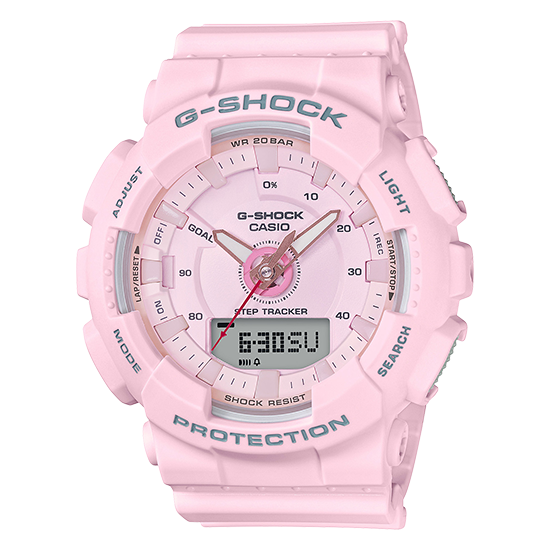 GMAS130-4A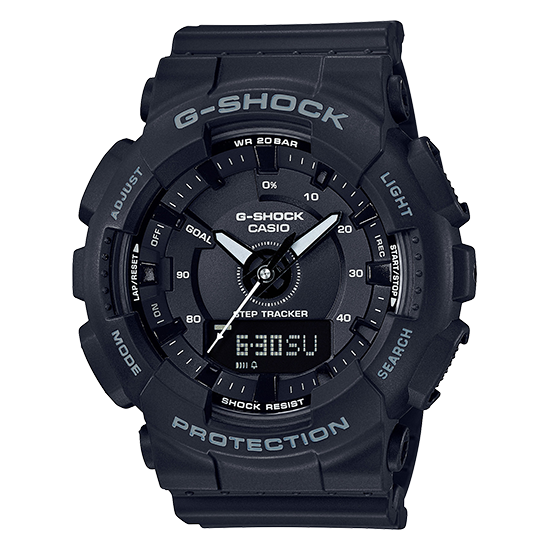 GMAS130-1A
About G-SHOCK
CASIO's shock-resistant G-SHOCK watch is synonymous with toughness, born from the developer Mr. Ibe's dream of 'creating a watch that never breaks'. Over 200 handmade samples were created and tested to destruction until finally in 1983 the first, now iconic G-SHOCK hit the streets of Japan and began to establish itself as 'the toughest watch of all time'. Each watch encompasses the 7 elements; electric shock resistance, gravity resistance, low temperature resistance, vibration resistance, water resistance, shock resistance and toughness. The watch is packed with Casio innovations and technologies to prevent it from suffering direct shock; this includes internal components protected with urethane and suspended timekeeping modules inside the watch structure. Since its launch, G-SHOCK has continued to evolve, continuing to support on Mr. Ibe's mantra "never, never give up." www.gshock.com