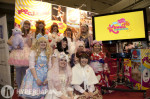 HYPER JAPAN 2013 July 26-28 Earls Court, London
HYPER JAPAN 2013 will be a celebration of Japan's traditional heritage as well as its vibrant pop culture. Immerse yourself for a day or two and soak up the atmosphere of this fascinating culture.
Venue: Earls Court Two, Earls Court, London SW5 9TA (MAP)
Web: www.hyperjapan.co.uk
Date: 26-28 July 2013
Time: Fri: 2pm-8pm, Sat: 9:30am-8pm, Sun: 9:30am-6pm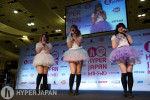 Part of what makes HYPER JAPAN so special is the diverse range of guests who attend the event each year, sharing their passion and knowledge of Japanese culture with audiences eager to be entertained and educated by world class experts. HYPER JAPAN 2013 has a host of fun, talented and fascinating ambassadors of both traditional and modern Japan lined up for our Main Stage, ranging from masters of ancient traditions to fierce Japanese street style experts and modern day pop culture sensations!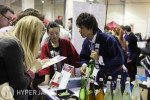 Food & Drink
Dedicated Japanese food and drink outlets will be lined in the Eat-Japan area to serve up a diverse range of tasty foods, and give expert guidance and all the inspiration you need to put a Japanese twist into parties, family meals and extra special occasions. From tempting street food like okonomiyaki and ramen noodles, as well as super healthy blends of green tea, to exquisite sushi, and premium sake, there will be offerings to satisfy any taste.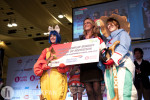 Entertainment
Miniature monsters, perky pop, and a certain kitten bent on world domination one branded product at a time- Japanese entertainment is as exciting as it is varied. HYPER JAPAN will be heaving with authentic fun from Japan such as manga, anime and cinema. Game fiends will also love some of the big names we have lined up for our dedicated area.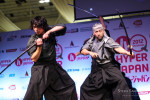 Japanese Traditions
Japan has a rich cultural heritage with many ancient arts and traditions. Almost two hundred years self-imposed isolation helped shape many of the unique practices and strong sense of national identity woven into the fabric of this island nation. Our event always showcases a wide range of traditional culture from Japan, including the beautiful kimono, distinctive art martial arts like karate and aikido, as well the elegant tradition of the tea ceremony.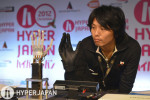 Technology
From the walkman to robots, Japanese technology has become synonymous with innovation and quality. The country that pioneered the electric toilet has also been responsible for some of the most popular entertainment systems of all time, and there are countless everyday tools we take for granted which originated in Japan.
Fashion
HYPER JAPAN 2013 will be jam-packed with stalls, areas and shows dedicated to one of Japan's most exciting exports: amazing, inspiring, fun and colourful street fashion. Dress up in your finest and join the fun, and don't miss out on the super unique shopping opportunities galore!
Cosplay
Cosplay fans! Ready, steady, suit-up: we're getting set for even more cosplay fun in 2013. With the winners of the World Cosplay Summit (WCS), and European Cosplay Gathering (ECG) selection events at our November event jetting off to Japan and France this year to compete on the world stage, all eyes will be on HYPER JAPAN for the next ultimate UK cosplayers!
Shopping Opportunities
Whether you are interested in picking up a delicate piece of traditional art, or some of the brightest and cutest styles Japan has to offer, you'll find a unique and exciting range of stalls at HYPER JAPAN 2013. We have some huge covetable offerings from Japan on sale, ranging from quirky sweets (green tea Kit Kat anyone?), kawaii accessories, toys and premium sake, to hard to find Japanese films, manga and anime mascots, apparel, and much more.
Pop Culture
Miniature monsters, perky pop, and a certain kitten bent on world domination one branded product at a time- the pop culture of Japan is as exciting as it is varied. HYPER JAPAN will be heaving with authentic Japanese pop culture. Both fans and those curious about the unique styles, hobbies, and arts that fascinate the youth of Japan will have an excellent day of cultural exploration.