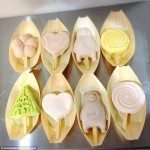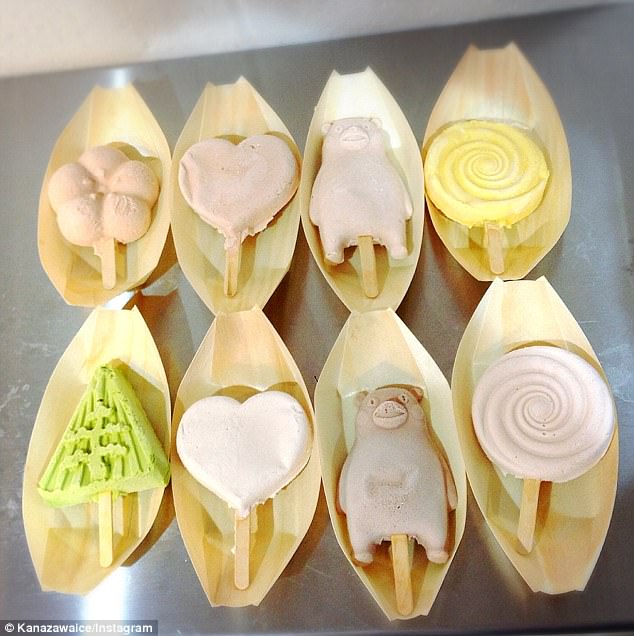 Ice cream that doesn't melt! Japanese scientists create a recipe that includes a secret strawberry extract to keep the treat cool in warm weather
Date: Aug 4, 2017
Source: Daily Mail By PHOEBE WESTON FOR MAILONLINE
Japanese scientists have come up with a cool solution to stop ice cream melting before you've had time to finish it.
The ice cream retains its original shape in 28°C (82.4 F) weather and still tastes 'cool', according to the report.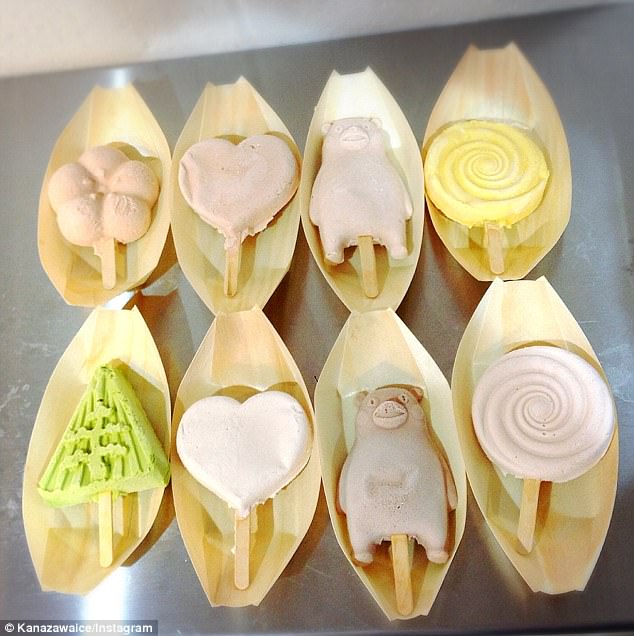 The ice creams (pictured), which are only for sale in parts of Japan, first hit stores in Kanazawa in April before rolling out in Osaka and Tokyo
A strawberry extract stops the oil and water from separating so quickly which means the sweet treat stays frozen – even if you blow a hair dryer at them, reports suggest.
These strange-looking deserts were first created by mistake by a pastry chef looking to make use of odd-shaped strawberries.