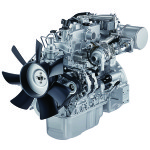 Isuzu takes high-level approach to T4F solutions
Date: Aug 19, 2014
Source: SAE International
Depending on which off-highway engine manufacturer you're talking to, it is either an advantage that its teams of engineers design specifically and solely for the off-highway industry, or it is an advantage that its teams of engineers design for both the on- and off-highway industries. In this case, it is a rare example of both sides of the argument being just about right. And to put a little twist on one side of this argument, it's not such a bad thing either to design for multiple geographical markets, at least in terms of the long run.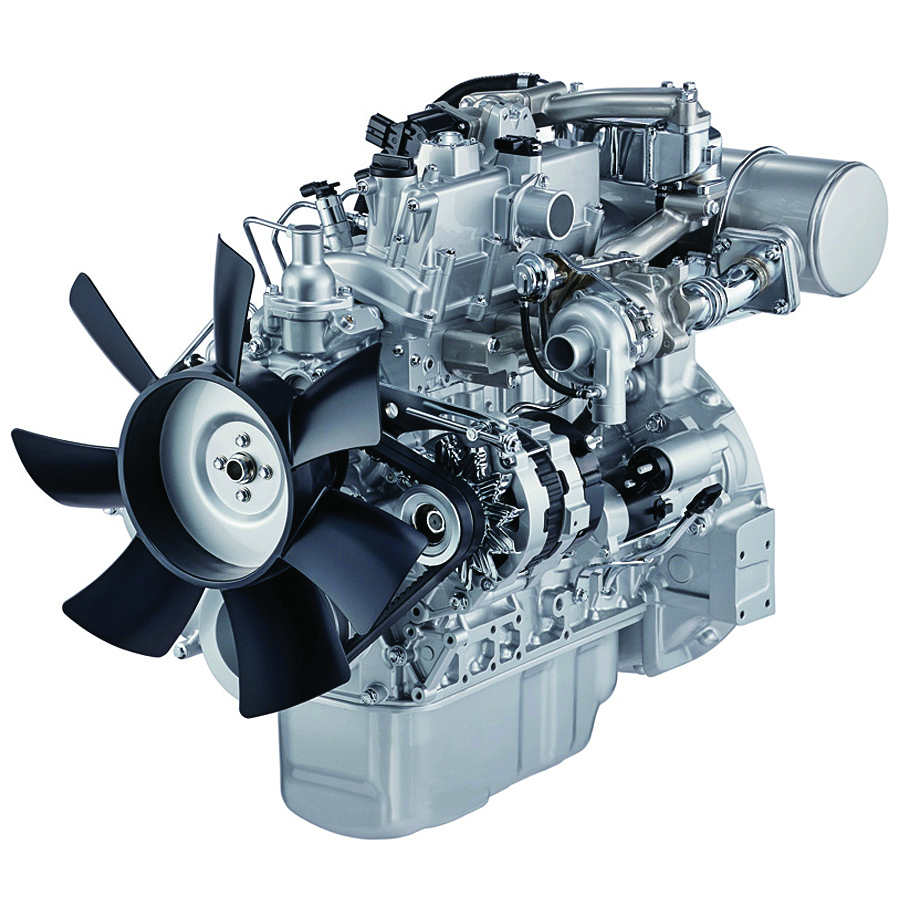 Isuzu's 4LE2 and other Tier 4 Final production engines can be customized to a "customer's exact requirements" while maintaining what it believes will be a maintenance-free experience for end users.
"In terms of our design criteria, fuel economy and noise are at very high levels, which doesn't always match the U.S. demand, but which certainly matches the Japanese and European demands as fuel is very expensive in those markets," John Dutcher, Director, Sales & Marketing, Isuzu Motors America, recently told SAE Off-Highway Engineering. "We expect that to change."
Unfortunately, Dutcher is not implying that fuel is going to get less expensive outside of the U.S, but more expensive inside, and thus making fuel economy more of a design incentive for all the off-highway engineers who have barely been able to catch a breath since meeting Tier 4 Final demands. And in fact, Isuzu is one of the companies already on its way to improved fuel economy compared to Tier 4 Interim engines via the elimination of a DPF (and thus dosing) on its recently released T4F engines.
Fuel economy will essentially no longer be an issue unique to on-highway applications, and neither will noise. "Most of our off-highway engines are derivatives of Isuzu's truck engines, and on-highway demands are much, much more strict, particularly on noise," said Dutcher. "So we have an inherent benefit when we apply one of those engines to industrial because it maintains that low noise level."
---
About ISUZU
Engines are the heart of Isuzu Motors Limited, an industry leader of over 20 million diesel engines worldwide. Isuzu products, noted for reliability and durability, have stood the test of time.
Today, home base for the PowerTrain Division of Isuzu Motors America, LLC is Plymouth, Michigan. Thanks to the hard work and determination of this team, we are proud to offer more than 30 different engine models with power ranges beyond 500 hp, for use in both on- and off-road applications. And, with a growing network of master distributor locations and over 300 authorized service dealers in North America, it is easy for any customer to obtain the most advanced, reliable diesel engines in the world. Just ask our customers. They know they can count on us for much more than unparalleled engine performance.
Not only is Isuzu Motors Limited a major industrial diesel engine manufacturer, Isuzu has been the number one selling low cab forward truck in North America since 1986. Further information on Isuzu Motors Limited, financial information including annual reports, and corporate data of Isuzu Motors Limited can be found by clicking on the links below.