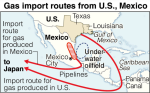 Japan eager to join Mexico shale gas development
Date: Jul 26, 2014
Source: Yomiuri Shimbun
The government plans to join shale gas development in Mexico, aiming to start imports of the cheap natural gas in the mid-2020s, The Yomiuri Shimbun has learned.
At a summit meeting between Prime Minister Shinzo Abe and Mexican President Enrique Pena Nieto to be held Saturday in Mexico, they are expected to reach an agreement to strengthen bilateral energy cooperation, according to sources.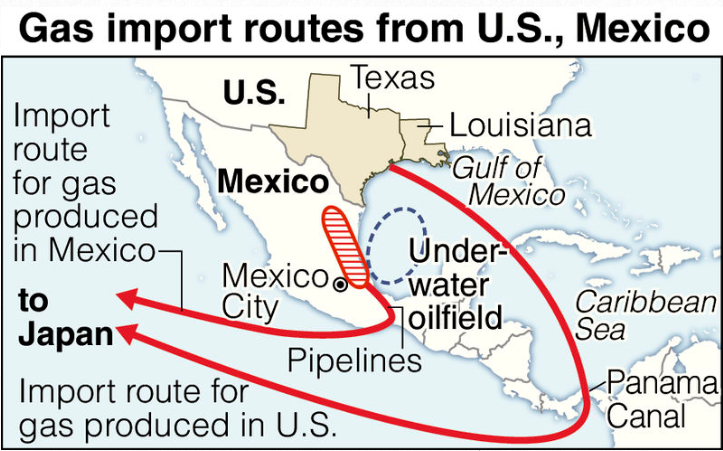 Mexico has the sixth largest shale gas reserves and the 18th largest petroleum reserves in the world. State-owned companies had held a monopoly on oil and natural gas businesses. However, in the wake of a drop in production due to financial difficulties, Mexico took the bold course of revising its Constitution at the end of last year to allow overseas companies to participate in energy development. Abe reportedly hopes to take on the role of Japan's top salesperson in order to seize that opportunity and make Japan the first foreign country to join Mexico's shale gas development project.
At the summit meeting, Nieto is expected to welcome Japan's financial and technical support. In line with the summit meeting, the Japan Oil, Gas and Metals National Corp. and Petroleos Mexicanos, known as Pemex, will sign a memorandum that includes cooperation on technical development in gas businesses and human resource development, according to the sources.