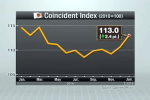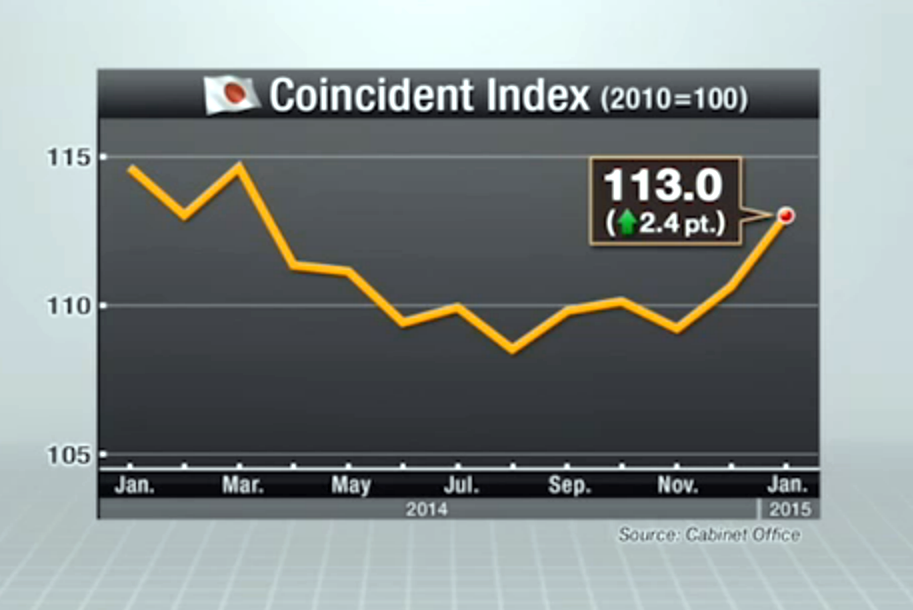 Japan's key index shows recovery
Date: Mar 6, 2015
Source: NHK World
The Japanese government has given its January assessment on the economy, saying it shows signs of recovery in line with a month before.
Officials at the Cabinet Office said on Friday that the Coincident Index stood at 113.0 in January, compared to a base level of 100 for 2010. That's up 2.4 points from December last year, the biggest increase in a year. It was also the second monthly increase in a row.
The rise is mainly due to an increase in production and shipment of equipment to make semi-conductors for South Korea and cars for the EU and China.
Meanwhile, the Leading Index, which predicts the economy a few months ahead, fell 0.2 points, the first decrease in two months.
The Cabinet Office says that even though the Leading Index fell, it did so only slightly. It says production continues to improve as shown in a decline in inventories, and there is no major change forecast for the country's economy.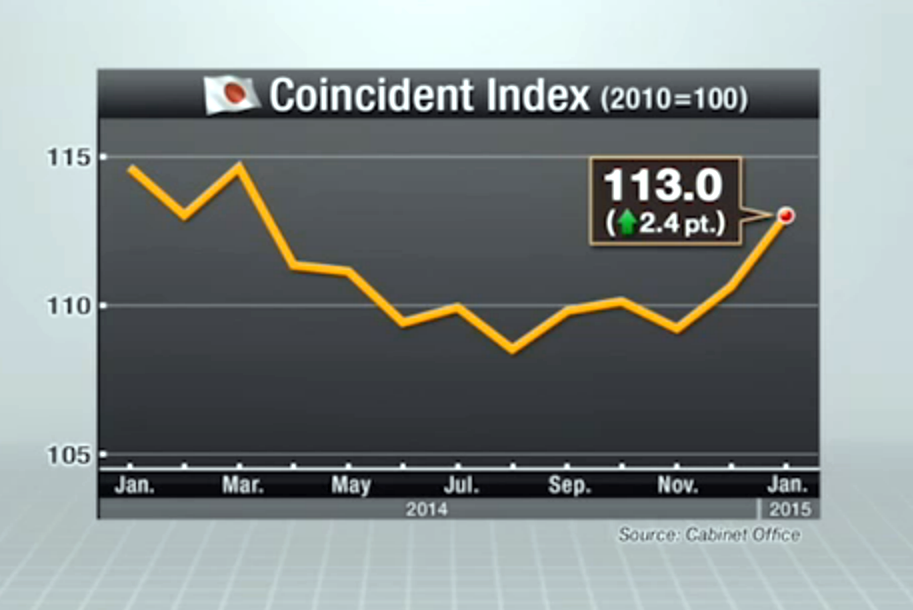 Nikkei hits highest in nearly 15 years
Tokyo's benchmark stock index has risen to its highest level in 14 years and 11 months, thanks to receding worries about the European economy.
The Nikkei average of 225 selected issues closed on Friday at 18,971 — up 219 points, or 1.2 percent, from Thursday's finish. The TOPIX index of all first-section issues was up 17 points, to 1,540.
Market players say buy orders grew after the European Central Bank announced the details of its bond-buying program to prop up the European economy.
They say some investors are wary of market overheating, but that most hold a bullish view of stock prices due to solid corporate earnings.
---
The Latest Materials on Abenomics
Date: Feb 27, 2015
Source: Prime Minister of Japan and His Cabinet
Summary of Abenomics growth strategies towards the reinvigoration of the Japanese Economy.