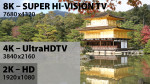 Tests of 4K, 8K broadcasts eyed for 2016
Date: Aug 31, 2014
Source: Jiji Press
The government plans to start ultrahigh-definition 4K and 8K television broadcasting on broadcast satellite TV channels on a trial basis in 2016 when the Rio de Janeiro Olympics and Paralympics will be held.
The Internal Affairs and Communications Ministry unveiled the plan at Friday's meeting of broadcast industry officials and experts.
The trial start of 4K broadcasting on BS channels will be brought forward by four years from the initially planned 2020.
The full start will be in 2018, when FIFA World Cup soccer finals will be held in Russia.
The communication ministry included ¥1.7 billion (1.63 mil USD) in its budget request for fiscal 2015 starting next April to cover costs for related measures, such as the development of a new image transmission technology.
The introduction of the new broadcast formats is part of the government's efforts to promote the 2020 Tokyo Olympic and Paralympic Games.
In June this year, Japan launched the world's first test 4K broadcasts, on communications satellite TV channels of Sky Perfect JSAT Holdings Inc.
Participants at the Friday meeting also confirmed that full 4K broadcasts using the company's CS channels will start in March 2015, one year earlier than initially planned.
---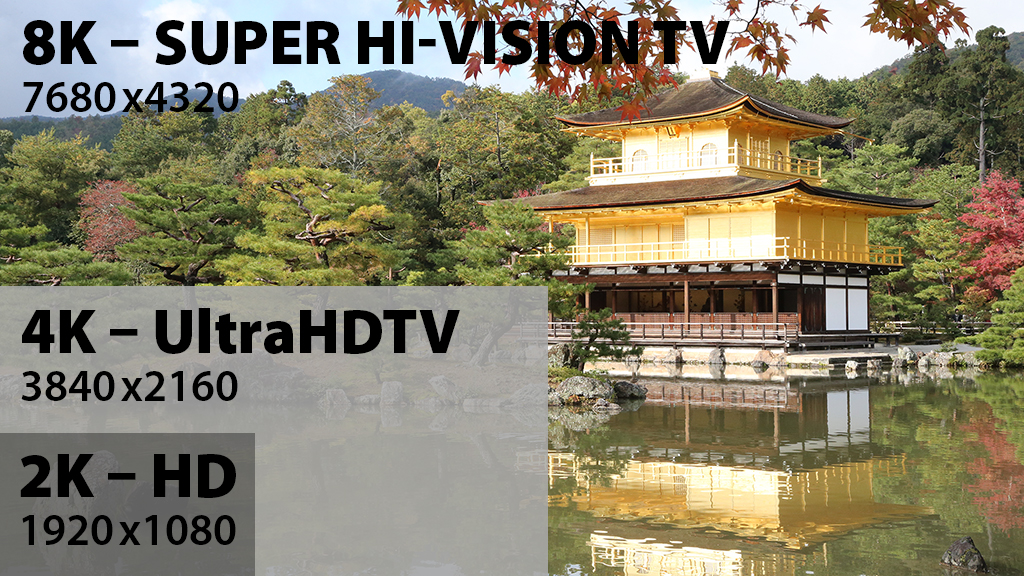 Kinkaku-ji (Temple of the Golden Pavilion) in Kyoto, Japan. Original image © and courtesy of CANON Photo Production Dept. Photo by Leigh Nofi.