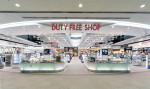 Japan to ease rules to lure foreign shoppers
Date: Aug 15, 2014
Source: Nikkei
TOKYO — Japan plans to loosen regulations to encourage shopping by foreign tourists, streamlining the tax exemption process and making it easier for merchants to set up stands catering to cruise ship passengers.
The government in October will extend tax exemptions to cover all goods, including food, cosmetics, appliances and apparel. It also plans to raise the number of stores offering tax-free shopping to 10,000 by 2020 from about 5,800 in April.
The planned measures will simplify the process of seeking tax exemptions on purchases. Currently, because stores are given permission individually to sell goods tax-free, tourists must complete the exemption process at each shop they visit — a time-consuming task that has led to complaints.
The government will allow businesses to set up counters to handle multiple exemption approval procedures at once, under contract from merchants. The Ministry of Land, Infrastructure, Transport and Tourism hopes this will lighten the load on stores and encourage the expansion of shops offering tax-free goods, particularly in outlying areas.
The new measures will also make it easier for local merchants to set up temporary stands at ports of call for cruise ships. Arrival dates often change depending on the weather, forcing businesses to reapply for permission.
A single cruise ship can bring thousands of tourists, offering major opportunities for local companies. Since many ships dock in such areas as Hokkaido, Kyushu and Okinawa, the government hopes this measure will help its push to revitalize local economies.
This will also likely make shopping more convenient for tourists, smoothing the way for them to make big purchases right up until their ship is about to depart.
The ministry will request these measures as part of tax reforms for fiscal 2015. It will work out the details with the National Tax Agency, aiming for implementation by the fall of 2015.